How to Earn Extra Money Home can be quick and easy. Needless to say, it all depends on what you are doing. No doubt, there are so many ways to Earn Extra Money at Home by Selling Items on These Online Platforms. Learn how to do it here.
One of the ways To Earn Extra Money at Home quickly and easily is to sell high-quality products that people want to use.  Assuredly, you can start an online business by selling these products that are in demand.  Certainly, you will have success.
Of course, there are many examples of companies that you can check for information. The problem however is finding the legitimate ones. So beware of those scams. Another key point is how to do it right so you can have much success.
This post focuses on some popular online places that many people use as a starter. Specifically, these places are selling platforms and they offer a tremendous opportunity for you to sell products.
Sell on Amazon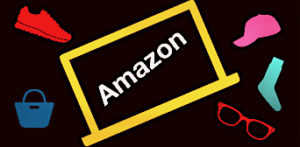 One of the first places where you can start is selling on Amazon, the largest selling platform in the world. Of course, this multi-million dollar company offers two selling options.
You can sell your products as an individual and if you have a business, sell your inventory on amazon.com too.
Select the Right Plan
First of all, you can sign up for an account with the company. But bear in mind that you have two choices: Selling with an individual plan or selling as a professional. In light of this, think about how many items you intend to sell each month.
Individual Plan
To explain, if you intend to sell less than 40 items each month, then the individual plan may be better for you to start off with. With this account, you pay only $0.99 plus additional fees whenever an item sells. Of course, the fees you pay depend on the category that your item falls under.
In case you select this option, then you can list your product with a good description, the condition that it is in, and the price. When the item sells, ship it off promptly.
Professional Plan
On the other hand, if you prefer to sell with a professional plan, then the subscription fee is $39.99 per month. To clarify, this is the Fulfillment by Amazon (FBA) plan in which they select and pack, then ship your products.
Furthermore, they also provide customer service to buyers of your products. In light of this, you also pay these additional fees for each item, and the cost varies according to the category that you sell in.
It must be noted however that these fees can be very high, generally about 50% or more of your sale per item. In reality, you have to sell many items to see great financial success. At this link, you can start free training and earn an "Online Entrepreneur Certification."
RELATED: How to Sell From Home
Earn Extra Money Home With Amazon: It Works
Bear in mind that when you sell on Amazon, you are exposed to millions of buyers and they see your products. Remember the rational motive here is to sell quickly on this powerful platform even without your own website.
Learn how to start your own website for free.
For one thing, the first items I sold on Amazon were new and gently used books that I had right here at home. Needless to say, they went like hot bread. As a matter of fact, I just did it as a test run to see if I could really Earn Extra Money. After a while, I sold kids' toys and those went very well also.
Another critical point to note is that Amazon has very strict rules that you have to abide by. In the event that you do not follow these, you can lose your account with them. Likewise, good ratings and excellent feedback are a big deal.
Sell on eBay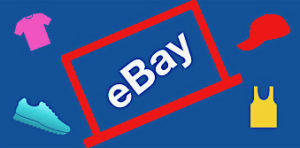 Important to realize that eBay is an ideal auction platform to sell both new and used products. In fact, many people think that only used items are sold on eBay, but this is not so anymore. I only sell new items with them though.
With attention to the many items that you have at home, you can list many of them for sale if you want to clear your space. Create an account with them to get started.
Take Good Photographs of Your Products
To be sure, take great photographs of your products. Remember the statement "A picture is worth a thousand words." Clearly then, this helps to sell your products, so take pictures from different angles, front, back and side views with a clear white background. No doubt this helps to make your photographs look captivating, and gives buyers a good view of the products.
Following that, list your products with the best description that can help buyers. In case you have an item that is hard to find, then it is best to list it as an auction. For sure, many people will be bidding for it and of course, the highest bidder gets the prized item.
While the fixed price may work well for many products, be strategic with your pricing because more sellers will offer the same item. By the same token, don't overprice your products, and if customers are seeking a good deal, be kind and give a price reduction. Bear in mind that eBay buyers are looking for great bargains.
Depending on the item and the weight, I sometimes offer free shipping and I find my products sell quickly. Not to mention that you will get good feedback when you treat customers well.
Want to build your own website to Earn Extra Money at Home? Take a look here.
eBay Fees
You can list up to 50 items every month for free. However, if your listing is in different categories and exceeds that number, then you will be charged a fee for each listing. Learn more here.
Sell on Etsy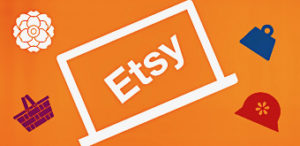 Ideally, the Etsy platform is where you can sell your creative handiwork. Provided that you have a hobby through which you can make products, you can sell them on Etsy.
For example, art and crafts or pottery, unique jewelry, and even edibles. Whatever you are good at making with your hands, just personalize them and make them stand out above the rest.
RELATED: Hobbies Make Money
Etsy does have a large buying audience, so why not use it to promote your unusual brand? To be sure, once your product is unique, then you can sell successfully on Etsy. So let your thinking caps and your creative minds and hands work for you to Earn Extra Money Home.
Test the Sale of Your Product Before You Launch
Before you make your launch on Etsy, you can test your product by selling locally in your neighborhood. As a matter of fact, this is a great way to ask for feedback and to see if you need to make any improvements to the product.
In case you want more information to help with your decision to sell on this platform, you can search for topics on Etsy's User Forums as well as the Seller's Handbook. For sure, these will walk you through the basics.
Etsy Fees
Etsy has three selling fees: for listings, for transactions, and for processing payments. For instance, you pay $0.20 to add a listing on their marketplace. This lasts for four months unless the item sells. When the item sells, the transaction fee is 3.5% of the sale price.
Sell on Craigslist
Specifically, you can sell on Craigslist without paying fees. Once you post your item, buyers can contact you by email or phone. Bear in mind that you need to take safety precautions in case items will be picked up from your residence.
Hope you are happy with your experience at theworkathomebusiness.com. If you have any questions, concerns, or suggestions please let us know. Have your say about the information here. Feel free to share this page or leave a comment.
Carol
theworkathomebusiness.com