Undoubtedly, Baby Product Affiliate Programs can help to increase your income. Every year, the market for baby products increase. Through Baby Product Affiliate Programs, visitors to your website can access various stores online and purchase baby products.
In case you are in the baby niche, you are sure to have a baby supplies checklist. Obviously, this can help with the products that you want to prioritize if you join Baby Product Affiliate Programs.
The key focus of this post shares 10 of the best programs that you can join. Globally, the market for baby products does not seem to be slowing down. Expecting to continue on its billion-dollar path, it is a great idea to incorporate some affiliate programs in your blog.
Mostly, the search for baby products on Google Trends basically quite steady.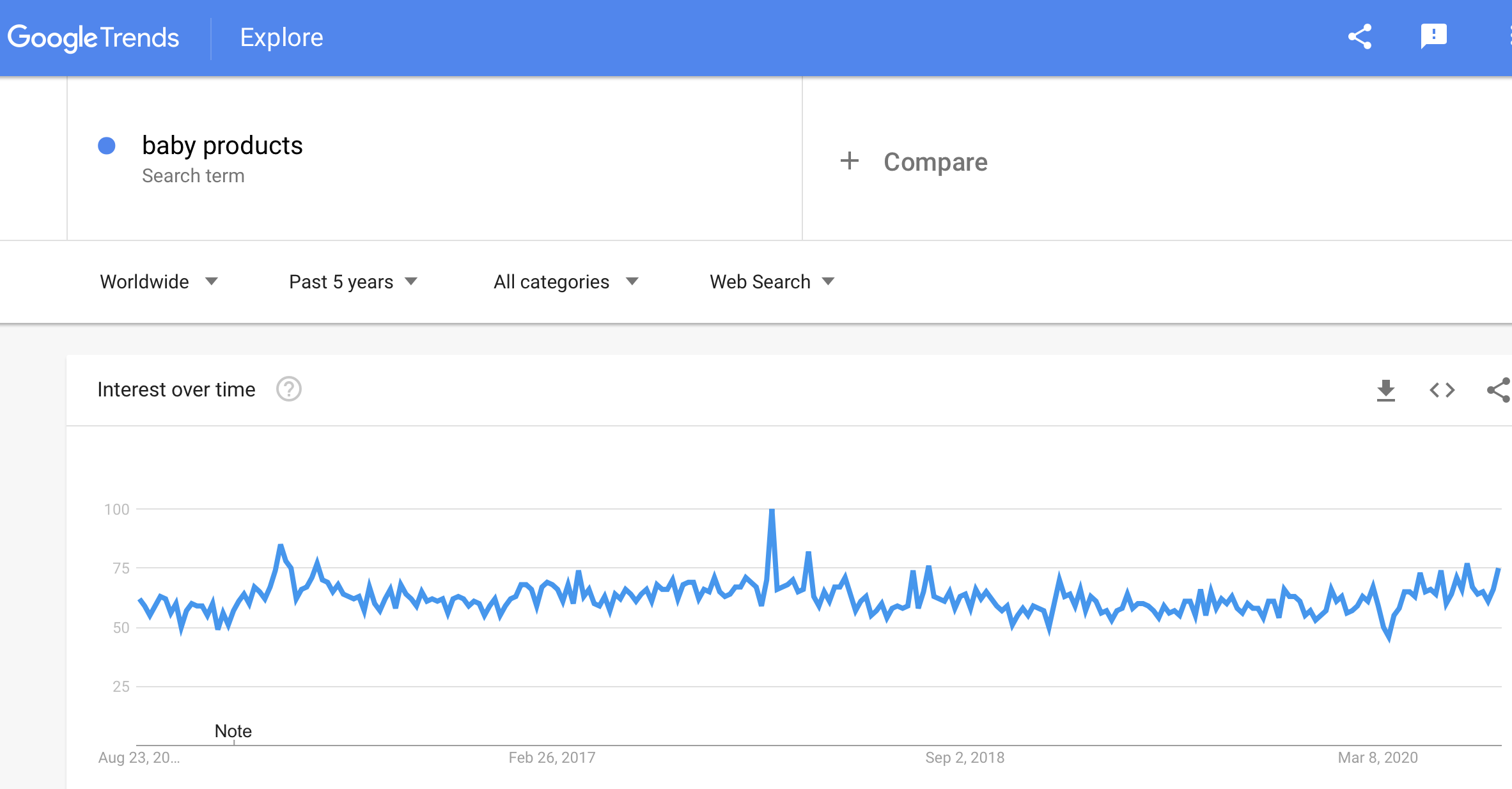 Matter of fact, you can even use this as a niche idea for a website. START HERE
"Provoke your inner energy; Challenge yourself and you will achieve amazing things." (Mohammed Sekouty)
10 Baby Product Affiliate Programs (Increase Your Income)
Throughout the world, "UNICEF estimates that at least 130 million babies are born each year, with some reports in the past 10 years putting that figure at 136 million.
But it's difficult to know exactly how many babies are born globally, the World Health Organization notes, because some children are not registered." (Source: www.cnn.com)
Since so many babies are being born every year, do you see how you can earn from a baby niche idea? Keep in mind that there are various products that can help to make things easier for new parents.
After all, parents are always replacing products as kids go through different stages of growth. Are you seeing how promoting companies that offer baby products can work for you?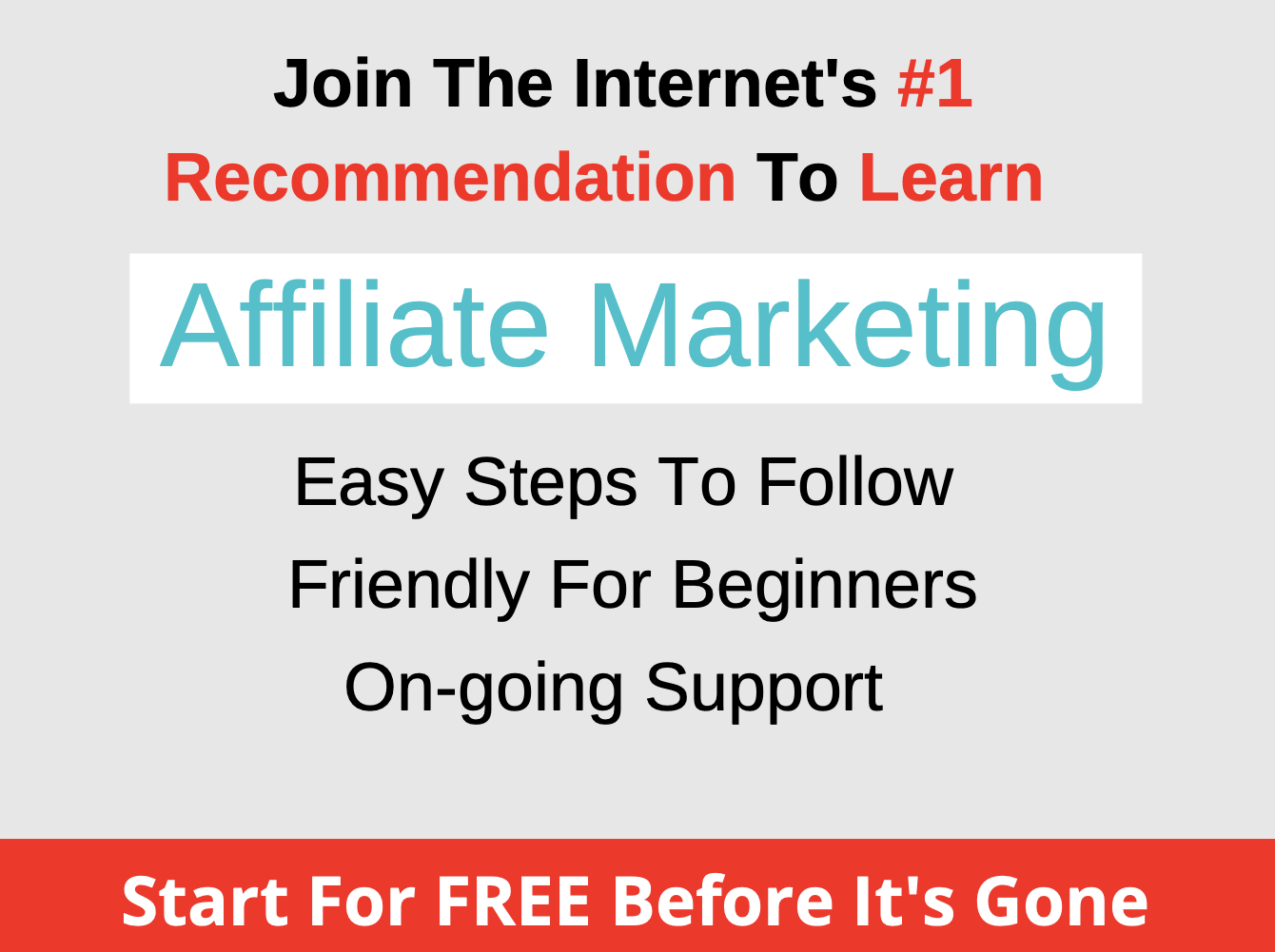 1. Buy Buy Baby Inc. (stylized: buybuy BABY)
First of all, this company has a chain of 135 stores operating in USA and Canada. Primarily, they sell everything moms need for their newborn cuties. Also, for little kiddo toddlers.
From furniture, toys, and car seats to clothing, and strollers you can promote this company and earn commissions. Educational and development items are also available.
Starting out in 1996, the company now comes under Bed Bath & Beyond since 2007. Surprisingly, their cookie duration is quite short. Only lasting for a day.
Where can you join buybuy Baby affiliate program?
Skimlinks
Viglink
Commission Junction
Flex Offers
Becoming an affiliate of this company means that you can "earn a 3.5% commission on each online purchase." Over 50,000 products are available from this company. Generally, the company has text links and different banners that you can use in your promotion.
2. Finn & Emma
Do you have an interest in organic baby products? That's the key focus of this company. Specifically, you'll promote "100% organically grown clothing, toys, accessories and gifts."
So if you have an interest in this company, you can earn a 10% commission on the sales that you make. Quite noticeable is the generous 90-day cookie duration. Before you can get a payout, sales must be at least $90. Check out their affiliate program on ShareASale and sign up. Immediate approval is not a guarantee though.
3. Bloom Baby
Granted that many people have great concerns about the environment these days, Bloom Baby has taken actions to help protect it. Obviously, the company is sending an important statement with their eco-friendly baby products. Markedly, they are quite cute too. All of their cribs are "solid wood" from sustainable sourcing for instance.
"From essentials to decor accessories, bloom bedding is an extension of our commitment to the highest quality materials and fabrics. Our custom mattresses are a natural sleeping surface for baby, made from organic materials and natural fibers, while our sheets, bumpers, and mattress protectors range from 100% cotton to 100% certified organic fabrics."
(Source: bloombaby.com)
Some Highlights from their ShareASale program include:
10% commission
Average order: $350 and up
Great conversions
90-day cookie duration
4. Organic Baby Food Shop
How would you love to promote organic baby formula? Why not earn an income for sharing links to the products that Organic Baby Food Shop offers? Based on years of scientific research, Organic Baby Food Shop has a special lactose free formula for baby.
Particularly, their baby formula enables the dairy proteins to break down into small pieces. As a result of this, the immune system does not detect these small pieces. Best of all, this does not cause any allergic reaction.
Because the nutrients are similar to those in breast milk, several pediatricians in various European countries and also the United States have a high recommendation for "HiPP's HA Combiotic as the best formula for milk protein allergies."
Actively, the company is always "seeking passionate people to help promote their products. In return, they provide "generous rewards that offer an excellent, continuous, and attractive source of additional income.
The more customers you refer to our site, the more you'll earn. We will provide access to your own software that tracks every lead, sale, and commission payment due to you. Everything you need to start is available right now."
Definitely, this is an opportunity that you can tap into. Ready to get on board? Sign up for their affiliate program Right Here.
5. Tea Collection
Specializing in kids clothing, you can sign up with ShareASale Network and apply to be a part of the Tea Collection affiliate program. Commission earnings are 8% on all your sales. Average order size is $100. Plus the cookie duration is 30 days.
Another plus is the Earnings Per Click (EPC) which is $70. Promoting Tea Collection gives access to special promotions that you can share with customers.
Like many companies on ShareASale, you do not get immediate approval to join their affiliate program. Once you apply, the company assesses your information and will then send you an email. Basically, this will let you know if you have the approval to promote their products.
Provided that you get good news from their email, you can login to your ShareASale account and search for Tea Collection. Therein, you can get their affiliate link to start promoting their products.
To be more direct, you can also visit the Tea Collection website. Upon your login, you can check out the links that are available. Either text or banner links, just copy the code that is unique for you and place it on your website/blog.
6. SnoofyBee
Surely, babies are very much aware of when they need a change. No wonder their little hands can't stay away from their diaper. And you know exactly what that means. Extra cleaning up of course.
Created by Amy and Michael Perry, SnoofyBee is a "clean-hands changing pad." Albeit, this design is to take away the stress when changing baby diapers. Especially for newbie moms, this "on the go" baby changing pad can certainly help to resolve the struggle.
With sides folding up this creates a barrier that moms can use to attach and hang toys. Instantly, this can attract babies. Having this attraction help to keep their hands away from the diaper.
Featuring a changing pad, a play mat and a clutch, this diaper changing pad has a range of designs. Designs are available in patterns like pink camo, chevron, mint white, grey-pink, just to name a few.
In case you don't get approval on the ShareASale network, you can join the Amazon Associate program. Seeing that they are available in the Amazon marketplace, you can promote them and still earn commissions.
7. Baby Tula
Notably, moms can easily carry their baby on their back or on their stomach with a Baby Tula carrier. Providing an "ergonomic M-position seat," it supports the development of the baby's body. Important to realize that because this carrier is so durable, it offers really good support for babies 15 – 45 pounds. 
Partnering with ShareASale once again, you can join their program. Again, approval is not immediate. Nonetheless, if you don't get the go-ahead to promote their products, they are available on Amazon. Therefore, you can still promote them. 
Offering a commission of 9% and cookie duration lasting for 30 days, Baby Tula sells well. Without a doubt, it is gorgeous, comfortable, and super simple to use. So do you see just how much this product can help mothers with their little ones? Ideally then, this is a great product to promote.
8. DockATot
Notwithstanding the great opportunity that all the other companies offer, DockATot is right on par with them. Ensuring high quality products, you can rest assured these will satisfy your customers. Who knows more about babies comfort than moms and dads?
Accordingly, the product designs for this company are the result of parents working together. Whether you are thinking about baby's comfort when you feed them, when they play or sleep, parents know best. Altogether, they have come up with different baby loungers which are safe, snug and soothing.
"Multifunctional and multitasking, the Dockatot Deluxe, for instance, offers a comfy spot that lets baby rest, lounge, play, cuddle, do tummy time and get diaper changes. Giving a feeling like they are in the womb, "babies can rest, play, and lounge without the restrictions of buckles or the distraction of bells and whistles.
The innovative design gently hugs the baby, helping them feel snug and secure. When baby gets bigger, you can open the buckle on the dock, giving their legs more room." (source: Dockatot.com)
To be a part of the company's affiliate program, you sign up with ShareASale. Or you can even join Amazon Associate program because the products are on their marketplace too. Through ShareASale, the commission rate is 10% and Cookie duration is 30 days.
9. BabyBjörn
Since 1961, this family owned Swedish company has been in business. Globally, you can find their products in 50 countries. Little kiddos up to age 3 can enjoy safe, high quality and stylish products that are comfortable and practical.
Besides, the company's "vision is to make everyday life easier for families with young children all over the world and to make those all-important early years even more fun."
Take for instance, this "BabyBjörn Bouncer Balance which is an ergonomic baby bouncer where your baby can play or rest beside you while you take a shower, prepare a meal, or do other household tasks." 
Coupled with the gently rocking plus the fun for your baby, the "fitted fabric seat is comfortable, and gives good support to your baby's back, neck, and head."
10. Organic Baby Foods (OBF24)
Who doesn't like organic foods? Moreover, for babies. Do you have a website or video channel? Right now this Germany based company would like you to help them promote their products. Most important is that they would like "babies and families around the world to have safe and healthy organic formula."
According to the company, you can "earn the highest commissions on referrals." With your special affiliate link, you can share the company's products in several ways. Whatever way you choose to advertise you'll earn up to 15% commission. Through your social media platforms or your website/blog, you'll earn up to "15% commission on every customer that order through your link." 
Still, need to find an ideal affiliate program? Sleep Sense offers 35% of every referral that results in a sale.
Website Niche Ideas For Baby Products
Given the different affiliate programs may be enticing to start your own affiliate website business. Sometimes it can be so hard to come up with the right niche idea for your website.
Considering that many products for babies can be in high demand, a website in this category would be ideal. For instance, Kids Bedroom Furniture Sets is an ideal example. Even if you don't have an interest in the sets, you can narrow it down to just mattresses. Like this Memory Foam Mattress for example.
Maybe, you could even look at Breastfeeding Supplies Information. No one denies that more and more newbie moms are warming up to the benefits of breastfeeding these days. Even a niche that offers solutions for little cuties as they sleep.
Keep in mind that your monetization focus can be on affiliate marketing. Remember that if an affiliate company does not give you the approval to promote their products, you can sign up with Amazon. No doubt, there are tons of baby products on their marketplace.
Concluding Thoughts
Overall, these Baby Affiliate Programs may just inspire you to start your own affiliate website business. Regardless of the many Baby Affiliate Programs, these are just a few of the best ones.
Owing to the fact that you can join the affiliate business on different networks, you can actually use these ideas and create your own website.
Need help to get off the ground? I use this affiliate training to help me create my websites. Point is that you too can really benefit from this training. Helping to connect customers to top baby products can be a great relief.
Correspondingly, you can review various products which can be very helpful to people. Building a business through affiliate programs is definitely feasible. Isn't this a great way to earn money?
"A year from now you may wish you had started today." (Karen Lamb)
Hope you are happy with your experience at theworkathomebusiness.com. If you have any questions, concerns or suggestions please let us know. Feel free to share this page or leave a comment.
Carol
theworkathomebusiness.com
P. S. Sign Up For My #1 Recommended Training Course And Learn How To Start Your Online Business For FREE. 
"If you don't try, you forfeit the opportunity." (Frank Sonnenberg)