Looking to monetize your fashion sense? Now you can explore the top Designer Clothing Affiliate Programs for fashion-forward women who can't resist a stylish wardrobe. These programs offer individuals a chance to promote and earn commissions by recommending exquisite designer wear.
So are you a fashion enthusiast with a passion for designer clothing? If so, there's a lucrative opportunity waiting for you in the world of affiliate marketing. As you can see on Google Trends, the search for women's designer clothing has been quite steady.
In this blog post, I will share some of the top affiliate programs tailored for women who have a flair for high-end fashion. So if you have a passion for designer clothing and a knack for online promotion, let's dive into the details of these programs that can help you turn your passion into profit.
Related: Top 8 Women Clothing Affiliate Programs
Table of Contents
The Appeal of Designer Clothing Affiliate Programs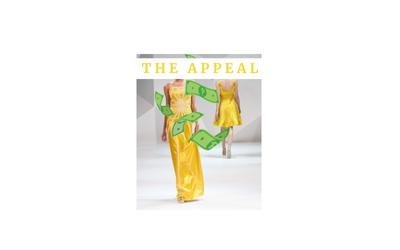 Designer clothing comes with a price tag to match its exclusive fashion. That's where affiliate marketing comes in. By partnering with renowned fashion brands, you gain access to high commission rates. These programs typically offer commissions ranging from 5% to 20% or more on every sale you promote.
One of the major perks of joining Designer Clothing Affiliate Programs is the access you gain to their exclusive products. For one thing, this enhances your credibility as a fashion influencer. Plus, it enables you to promote and review the latest trends and collections.
A Diverse Range of Products
Designer clothing brands don't just offer clothing; they often have accessories, fragrances, and more in their repertoire. This diversity allows you to cater to a broader audience, increasing your chances of earning commissions.
✅ Amazon Associates: Your Fashion Partner (Designer Clothing Section)
Being an overpowering force in the world of affiliate marketing, Amazon offers a vast selection of designer clothing and accessories. And being on Amazon means there is something for everyone.
If you're seeking versatility and a vast product range, Amazon Associates is an ideal choice. This affiliate program allows you to promote designer clothing from a wide array of brands available on the world's largest online marketplace. Whether it's Gucci, Prada, or Chanel, Amazon Associates has it all.
Earning Potential: With Amazon Associates, you can earn commissions for every sale generated through your referral. The program provides excellent tracking tools and a user-friendly interface, making it a top pick for affiliate marketers. Such a robust affiliate program offers competitive commissions.
With the commission rates and a diverse product catalog, Amazon Associates offers ample earning opportunities. Promote your favorite designer items and watch your income soar.
Related:
✅ Nordstrom Affiliate Program: Elevate Your Affiliate Game
Known for its premium designer collections, Nordstrom is synonymous with luxury fashion. Offering an enticing affiliate program, you can recommend luxury fashion items and earn commissions on each sale. Nordstrom provides affiliates with high-quality promotional materials and tracking tools.
Earning Potential: Providing generous commissions, Nordstrom's affiliate program is a favorite among fashion influencers. Your earnings will reflect the elegance and sophistication of the brand you're promoting. Their cookie duration ensures you receive credit for sales made even after the initial click.
✅ Rakuten Advertising: A Global Affiliation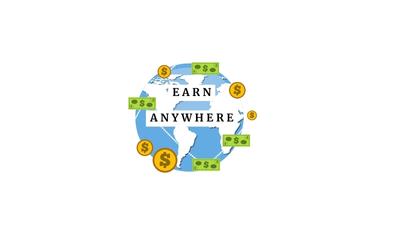 Standing out as a global affiliate network, Rakuten Advertising partners with a multitude of designer clothing brands. Under its umbrella, you can partner with international fashion houses and promote their products to a global audience. Having everything under one platform allows you to streamline your efforts and maximize your earnings.
Earning Potential: The global reach of Rakuten Advertising opens doors to diverse audiences and higher earnings. Although this program offers competitive commissions, keep in mind that the payout may not be the same for each company. Nonetheless, it is still an attractive choice for fashion-savvy affiliates.
✅ Net-a-Porter Affiliate Program
As a global luxury fashion retailer, Net-a-Porter offers a wide selection of designer clothing, accessories, and beauty products. Tap into the world of high-end designer wear by joining their affiliate program and promoting their products.
With its curated selection of fashion items, affiliates have access to an exclusive product range. Based on each sale from your unique affiliate link, you can earn 6% commissions. With a dedicated affiliate team and a wide range of promotional materials, Net-a-Porter provides valuable support to its affiliates.
Earning Potential: Promoting luxury brands through Net-a-Porter can be highly rewarding. Their generous commissions and exclusive fashion collections ensure that your earnings match the elegance of the products you recommend.
✅ Revolve Affiliate Program: The Modern Affiliate's Choice
Here is another popular fashion-forward online retailer that features a diverse range of designer clothing. There are lots of trendy and emerging fashion brands to promote.
Known for its user-friendly interface, you can join their affiliate program and cash in a 5% commission payout on your sales. They make it easy for you to create affiliate links and track your performance.
The company also offers an influencer partnership. So if you are a fashion enthusiast, Revolve has an opportunity for you to monetize your online presence.
Earning Potential: Designed for those who love contemporary fashion, affiliates can promote cutting-edge designs and earn commissions on every sale. Similar to other programs, Revolve offers competitive commissions and provides affiliates with a range of trendy products to endorse. It is a fantastic choice for those looking to stay ahead of fashion trends while making money.
✅ Mytheresa Affiliate Program: Elevate Your Earnings in Style
Specializing in high-end fashion, Mytheresa mirrors its commitment to luxury. Affiliates can promote a selection of top-tier designer brands and earn commissions for driving sales. In case you have a website/blog or you are on social media, you may want to consider joining Mytheresa affiliate program.
Mainly designer clothing, shoes, and accessories this company offers a wide range of luxury fashion. Their affiliate program is designed to help fashion affiliates capitalize on the high conversion rates in the luxury market.
Earning Potential: Having access to a wide range of promotional materials and exclusive affiliate offers, you can consider this choice to earn up to 10% commissions.
✅ Farfetch Affiliate Program: A World of Designer Fashion
With a focus on luxury and exclusive designs, Farfetch appeals to fashion-conscious consumers. This is definitely an attractive choice for affiliate marketers focusing on luxury fashion brands.
Bringing together luxury boutiques from all over the globe, Farfetch offers an extensive range of designer clothing, accessories, and unique fashion styles. Their affiliate program offers a competitive commission of up to 12%. And there is a wide selection of promotional materials.
Earning Potential: A vast catalog of luxury brands is available for affiliates to tap into a worldwide audience and earn commissions. The international appeal of Farfetch ensures that affiliates have the potential to earn substantial commissions. This program is a must-consider for those looking to reach fashion enthusiasts across the globe.
✅ Matches Fashion Affiliate Program: Dress for Success
Featuring a collection of sophisticated designer apparel, shoes, and accessories, Matches Fashion is a haven for those who seek sophisticated designer clothing. Joining their affiliate program gives you access to their product catalog. Ideally, this makes it easier to target specific niches within the luxury fashion market.
Earning Potential: Their commission rate is up to 10% on the sales you generate while promoting premium brands. Additionally, Matches Fashion offers valuable affiliate support and reporting tools to help you optimize your marketing efforts.
✅ Yoox Affiliate Program: Your Gateway to Italian Elegance
Showcasing designer clothing, and accessories, Yoox specializes in Italian fashion and luxury brands. Partnering with Yoox's affiliate program allows you to tap into a unique blend of exquisite Italian designer wear to promote. Moreover, you earn commissions for your efforts.
Earning Potential: Offering up to 9% commissions, a 30-day tracking cookie, and a variety of creative assets, you can help promote their distinctive product offerings. If you are fond of Italian fashion, this program can be a lucrative choice.
✅ Shopbop Affiliate Program: Style Meets Affiliate Marketing
Focusing on contemporary fashion, Shopbop is a well-established fashion retailer with an extensive collection of designer clothing, shoes, and accessories. Their affiliate program allows you to cater to a modern audience.
Primarily, it is an excellent choice for affiliates targeting a youthful, fashion-forward demographic. The platform is known for being user-friendly. Thereby making it an excellent choice for both experienced and newbie affiliate marketers.
Earning Potential: Given that you will have access to a wide range of stylish products to promote, you can earn up to 7% commission on your sales. In general, the affiliate program provides competitive commissions and a wide range of stylish products.
✅ SSENSE Affiliate Program: Embrace Avant-Garde Fashion
Catering to those with a passion for innovative fashion, SSENSE specializes in high-end designer brands and avant-garde fashion. Particularly it's a hub for fashion enthusiasts who have an interest in such cutting-edge fashion.
With competitive commissions and a niche product range, it's an excellent choice for affiliates who have a fashion-forward and trendsetting target audience.
Earning Potential: When you promote their unique and exclusive designer pieces, you can earn a generous commission rate of up to 15% on your sales.
✅ Moda Operandi Affiliate Program: Luxury Fashion at Its Best
Straight from the runway, Moda Operandi allows customers to view and then shop their latest fashions before they reach traditional retailers. If your target audience seeks exclusive and early access to designer clothing, Moda Operandi is an excellent choice.
Earning Potential: Promoting luxury brands through Moda Operandi can be highly lucrative. The program offers up to 10% commissions, making it a top choice for affiliates. So it can be highly lucrative.
✅ The Outnet Affiliate Program: Discounted Luxury Fashion
The appeal of the Outnet Affiliate Program lies in its affordable high-end fashion styles. Simply, designer fashion at discounted prices. This feature makes it an attractive option for budget-conscious fashion enthusiasts who want to shop for designer clothing.
Matter of fact, promoting discounted designer clothing can be a successful niche within the affiliate marketing world.
Earning Potential: While the 6% commission rate from the Outnet Affiliate Program is quite moderate, it allows you to promote high-end fashion at a more accessible price point so you can attract a wider audience.
Building Your Niche Website/Blog
Now that you've uncovered the potential of Designer Clothing Affiliate Programs, it's time to take action. Consider narrowing your focus to a specific niche within the designer fashion world.
Probably, you could narrow your focus on sustainable clothing, luxury fashion brands, and accessories, or celebrity-inspired fashion. Indeed, these ideas can help you target a more engaged audience.
Here are some ideas for blog content:
Fashion Reviews: Write detailed reviews of designer pieces giving your honest opinion about the fit, quality, and style.
Create Style Guides: Feature specific designer brands or types of clothing (e.g., evening gowns) and offer styling tips and outfit ideas.
Latest Fashion Trends: Share your insights and show how these trends can be incorporated into everyday outfits.
Designer Spotlights: Highlight a different designer brand in each blog post. Discuss the history, and signature style, and recommend your favorite items.
Create Shopping Guides: For special occasions, seasons, or specific clothing items (like "Summer Favorites," and "Ultimate Guide to Winter Coats")
Key Takeaways: 13 Top Designer Clothing Affiliate Programs
Here's a quick recap of the key takeaways:
Amazon Associates: Offers versatility and a vast product range
Nordstrom Affiliate Program: Provides access to premium designer collections
Rakuten Advertising: Opens doors to a global audience
Net-a-Porter Affiliate Program: Boasts an exclusive selection of luxury items
Revolve Affiliate Program: Perfect for those who love contemporary fashion
Mytheresa Affiliate Program: Caters to those who adore high-end fashion
Farfetch Affiliate Program: Offers a platform for global promotions
Matches Fashion Affiliate Program: All about sophisticated designer wear
Yoox Affiliate Program: Focuses on Italian elegance and luxury
Shopbop Affiliate Program: Targets a modern, fashion-forward audience
SSENSE Affiliate Program: Showcases avant-garde fashion
Moda Operandi Affiliate Program: Synonymous with luxury fashion
The Outnet Affiliate Program: Offers discounted luxury fashion options
Seeing that this guide, you may want to focus on the ones that appeal to you and apply to join the affiliate program. Rest assured that you are well-equipped to start your niche website.
This Recommended Training Can Help
Once you start your website, there are several points to keep in mind. See the training I use to guide me step by step. Some of the things you will learn include the following:
How to create informative and engaging content (content is key so you can provide styling tips, fashion news, and reviews for instance).
Using Social Media to leverage the power of reaching your audience. (whichever platform you find most influential, can turn out to be a goldmine for fashion affiliates).
How to use the power of email marketing to build a loyal subscriber base (regularly update them with fashion tips, trends, and exclusive deals from your affiliate partners).
How to use their keyword research tool and on-page optimization (craft enticing meta-titles and meta-descriptions that resonate with your target audience).
Getting organic traffic (and using paid advertising which can provide a significant boost for your website).
Note: Remember you can click on the free course link above to learn more.
Overcoming Challenges to Maximize Your Success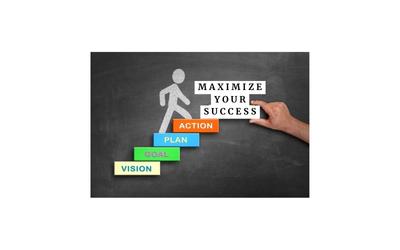 One key factor you need to keep in mind is that fashion affiliate marketing is highly competitive. Therefore, you will want to stand out. To do so, ensure that your content is unique and offers genuine value to your audience. Additionally, you may also want to stay updated on fashion trends and adapt your strategies accordingly.
Be Consistent With Your Content
Adding consistent content is key. Regularly updating your blog or website with fresh, and engaging content should be a priority. Not only will this keep your audience engaged, but also signals to search engines that your site is active and relevant.
Compliance and Disclosure
Be transparent with your audience and disclose your relationship with the affiliate programs you join. Certainly, this is in accordance with legal requirements and industry guidelines. Building trust with your audience is important for long-term success.
Obviously, fashion is ever-evolving, and so is affiliate marketing. Staying informed about the latest fashion trends will allow you to add updates to your website. Adapting your strategies to align with the fashion changes is key. As a result, you will want to consistently refine your content to meet the changing needs of your audience.
Concluding Thoughts
Overall, Designer Clothing Affiliate Programs offer an enticing path to monetize your love for fashion. With high commissions, access to premium brands, and a diverse product range, you have the tools to succeed. Each program offers its unique advantages, from high commissions to exclusive product offerings.
By carefully selecting and promoting these programs, you can leverage the strengths of each to maximize your earnings. Why not embrace your inner fashionista and embark on a journey where style meets substantial earnings? Eventually, you can establish a strong presence in the world of high-end fashion affiliate marketing.
Catering to various segments of the fashion market, you have the flexibility to choose programs that align with the preferences of your target audience.
Following the strategies outlined in this guide, you'll be well on your way to outranking the competition. Needless to say, establishing a successful affiliate marketing presence in the designer fashion world.
Whether you prefer luxury brands or contemporary fashion, there's a program that suits your style. Take the plunge and start your journey by joining these programs, and exploring the possibilities. Showcase your fashion expertise, and start earning commissions while sharing your love for designer clothing.
The future of fashion and affiliate marketing is in your hands. Start today and put these strategies into action. Happy affiliating!
I hope you are happy with your experience at theworkathomebusiness.com.  If you have any questions, concerns, or suggestions please let us know.  Feel free to share this page or leave a comment.
Carol
Further Reading: