Is Site Build It Scam? Based on my experience using the platform, I can assure you that Site Build It (now Solo Build It) is definitely not a scam. In this post, I will delve into the different aspects of learning on this platform, and unveil the truth behind the claims: Is Site Build It a Sca
Seemingly, some users have expressed dissatisfaction with certain aspects of the platform. But that doesn't make it a scam. It is a legitimate platform that offers users the opportunity to build websites and create online businesses. SBI provides many features and tools to support its users as they build their online business.
Ultimately, the question of whether "Site Build It" is a scam needs to take the real purpose of the platform into consideration. Clearly, SBI is not one of those overnight scams that falsely claim that you can get rich quickly. Rather, the aim is to empower users to create a business with the websites they are building. 
Table of Contents
Overview: What Is Site Build It
Name: Site Build It (now called Solo Build It) also referred to as – SBI
Product Type: Membership to create a profitable online business
Website: www.sitesell.com
Price: $299.00 per year
Founder & Chairman: Ken Evoy
Overall Rank: 7.3 out of 10 based on trust pilot.com
Starting from scratch, the developer Ken Evoy offers an all-in-one approach for you to build your business. He provides all the tools to design your website, do keyword research, and create content. Furthermore, Site Build It offers hosting for your website. Plus, the training shows you how to optimize your website and even provides you with traffic analysis.
Primarily, the company promotes a unique and effective method to learn: Content >> Traffic >> PREsell >> Monetize. In other words, SBI encourages you to turn your knowledge into Content that attracts Traffic. Once there is traffic, you presell and convert your visitors so that you can make money.
Of course, SBI considers this as an established solution to generate income. To point out, they strongly reinforce the importance of this C >> T >> P >> M method, and you should make every effort to understand this process from day one.
Is Site Build It Scam? Positive User Experiences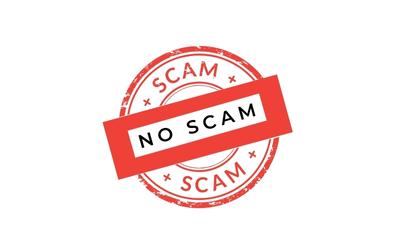 Certainly, I did not know how to create an online business, so I needed all the tools to help. I came across Site Build It in the heat of Christmas 2012. While surfing the web for work-at-home opportunities, a pop-up flashed on the screen and it was for a special with SBI.
This pop-up was triggered by 2createawebsite.com by Lisa Irby. By the way, her website was my go-to for information about building a website. I learned a lot from both her website and her YouTube channel.
Sure, I thought that this was a great opportunity, so after scrutinizing the details, I decided to take up the offer. As a matter of fact, it was a buy one, get one free opportunity. In light of this, I thought that I could make the purchase and give one to a family member who had a similar interest to build an online business. Below are the positives I can attest to.
✅ Access to Many Tools With Action Guide
Regardless of the negatives, there are much more positives. Many users like myself have positive experiences with this training platform. One advantage of using SBI is having access to so many tools that streamline your website as you build it.
In general, SBI training is very comprehensive with lots of videos and a written guide. One notable point is that the training is labeled as the Action Guide. This guide takes you through 10 days of comprehensive training. However, the time to complete it does not have to be within that time frame. As a matter of fact, they suggest a slow turtle pace is better than a rapid one.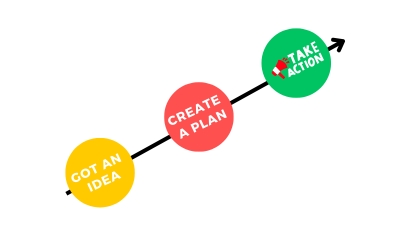 Examples of these tools include: Keyword research called BrainStorm It, a Site Builder to build your website, Socialize It and Face It for your social share buttons, and Mobilize It, a mobile-friendly tool. Likewise, content 2.0 allows you to send an invitation to your visitors. Chiefly, you would ask them to share their stories.
Another point is that SBI sets out the big picture with Days 1 – 5 being the time when you make a thorough plan for your website and select the ideal domain name.
For Days 6 – 10, you create your website with the C >> T >> P >> M method in mind. Matter of fact, SBI claims that during this time, people will find your website. And as you grow you will earn money from there on.
✅ Day-by-Day Training
Quite noticeable is that each day has different goals with several steps to follow. See the examples below.
Day 1: Know All the Basics
Day 1 has three steps to follow with the goal set for you to get the picture of the C >> T >> P >> M method. First, you need to know how and why pre-selling increases profits.
Secondly, you are required to carry through the pre-selling experience. Thirdly, the encouragement is to "monetize, maximize conversion rate and profits." The high expectation here is to follow up on each step.
Day 2: Find Your Site Niche
Basically, the goal is to identify and work on at least 3 site concepts. Given this task, you use the 'Brainstorm It tool' to research keywords for these 3 concepts. Expectedly, there are 4 action steps to follow.
Make a list of possible concepts for your site and choose the top 3.
Research with the Site Build It keyword tool.
Evaluate the profitability of your niche idea: Keeping in mind the depth of your niche and the potential to monetize it.
Use the Site Build It niche research tool to find the best concept for your site.
Day 3: All About Researching and Brainstorming A Profitable Niche
On day 3, the goal is to research, research, and brainstorm your niche site concept. Following that, you'll develop a blueprint for your content ideas. In this case, there are four steps to follow:
Finish brainstorming keywords for your site content
Find more keywords and add them to your site concept
Work on the blueprint for the content of your website
Complete your blueprint
✅ Think About the Money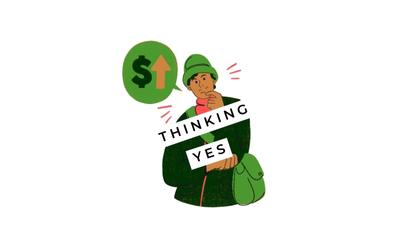 Day 4: Research Monetization Options
Following this further on day 4 is the time when you dig into the different options to monetize your site. The goal here is to research how you would like to monetize your website. Think of the different methods and choose the ones that are suitable for your website. Keeping this in mind, there are 6 steps to follow as listed below. 
Research the profitability of your site concept.
Read the monetization articles to identify the best methods.
Check out the forum on monetization methods.
Use the 'Search It' tool.
Use the 'Brainstorm It' tool.
Decide on your monetization methods.
Day 5: Register Your Domain
Even though you have been doing all that research and brainstorming, you are not directed to register your domain until day 5. The goal for this day is to fine-tune the concept of your site and then register your domain. Again,  there are some steps to follow:
Make fundamental decisions
Read the pre-selling articles
Reassess and finalize; make changes if necessary
Name your domain
Check before you register your domain
Register your domain
Start building your site
✅ Start Creating
Day 6: Build Your Site
Primarily, the goal for day 6 is to create a website that satisfies the search engines and your visitors. For this reason, you'll write content based on what visitors are looking for. Once again, there are some action steps to follow.
Layout the structure for your site content following the pyramid plan.
Use the 'BlockBuilder' tool or your own HTML.
Create a site with a professional look.
Set up your home page and footer, then edit.
Use the 'Verify It' tool to confirm ownership of your site with Google, and Bing, and submit your sitemap.
Load the Image Library.
Create a Tier 2 page and edit it, then link it to your home page.
Arrange the navigation of your site.
Build a tier 3 page and link it to tier 2 and your home page. In addition, link to tier 3 from tier 2. Remember to edit.
Use the following tools: Link Library, Reusable Library, Fav It, and Quick Upload It.
✅ Time For Traffic
Day 7: Use Different Sources to Build Free Traffic
Another key point in the training is the focus on building free targeted traffic. So this brings pre-customers who read your content. As long as they get the information they are looking for, they are pre-sold. And then you monetize. Emm sounds quite easy for sure. But is it? 
A word of caution is given about paying for traffic. Once you discontinue payment to other companies, that is when your traffic stops. Probably, your business stops too. Similar to the others, day 7 has some action steps to follow as well.
Day 8: Build Relationships and Deepen Pre-selling
Targeting return visitors and customers is the main thing for day 8. Realistically, you want them to be happy. Therefore, you'll need to create possibilities for them to return.
By creating more helpful content, they are more likely to visit again. Six action steps are required for you to follow. Steps include establishing your social media network and establishing your email for building your contact list.
✅ Checking Your Visitors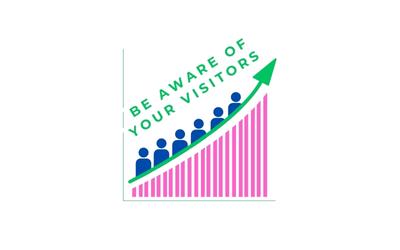 Day 9: Know Your Visitors
Provided that you have traffic to your website, it is good to know your visitors. So the goal for day 9 is to use the traffic reporting tools in the Traffic Center of Site Central. Knowing your traffic can have an impact on your income. Focusing on your traffic there are 3 action steps for this day.
Day 10: Time to Monetize
Together with good content, targeted traffic, social media, links from different origins, and pre-selling you now have a good footing to apply your monetization plan. According to SBI, the goal for day 10 is to start applying your day 4 monetization plan.
Remember your monetization methods? Now, it's time to implement another 4 action steps for this day. Typically, you'll do the following:
Determine if the time is right to monetize
Revise, rewrite, and execute your monetization plan
Continue to move forward with the C >> T >> P >> M approach
Continue learning with SBI
✅ Commitment to Excellent User Support
Never will you go without user support on Site Build It platform. That is truly one strong factor they are committed to. Providing tutorials, forums, and many other resources users can be assured that help is available as they build their website.
Money Back Guarantee: In case you are not satisfied with the training you can always get back your money within the 90 days limit.
Note About Forum Support: SBI community focuses on forums. There are several topics and these are very helpful especially when you need suggestions or answers to your questions.
✅ SEO Emphasis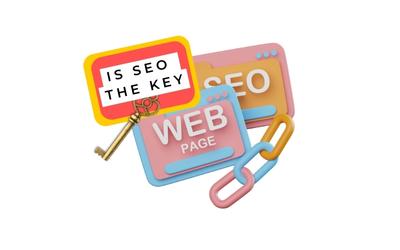 Additionally, SBI puts a strong emphasis on Search Engine Optimization (SEO). Indeed, this is effective because it allows you to optimize your content for search engines quite effectively. Of course, this can give a boost to an increase in organic traffic for your website. And this is so important for online success.
Definitely, this is one of the key features that attract many users to Site Build It. Equipping users with SEO tools to improve the ranking of their websites with different search engines is quite valuable. Users can have peace of mind that these SEO features can help to attract your target traffic.
✅ Community Learning Opportunities
Never will you go without user support on Site Build It platform. That is truly one strong factor they are committed to. Providing tutorials, forums, and many other resources users can be assured that help is available as they build their website.
Among the key factors is an active forum where many website owners and entrepreneurs willingly offer helpful suggestions. Through this forum, you can get answers to many of your questions. Communicating with others can help to resolve the challenges you may be facing. Finding inspiration from those that are successful can be encouraging.
Notable Cons
✅ Information Overload
Similar to any other training platform, some users no doubt will express their dissatisfaction. As a result, this may lead to accusations of the program being a scam. Some users for instance think that there is information overload. With all good intentions, the Site Build It method surely works, but it can be frustrating
Needless to say, this can be overwhelming, especially for newbies who are building a website for the first time. Moreover trying to build an online business. Probably, a simpler way to learn would be better for them. Nevertheless, it is noticeable that SBI also provides support to guide users through the training.
Since some users may have concerns about information overload, it is important to remember that building a successful online business requires time and effort. As you go through the comprehensive training and guidance, you'll eventually overcome the learning curve. Best of all, you'll unlock the potential that the platform offers.
✅ SBI is Costly
Another common complaint is the cost of the entire training package. Compared to other training platforms, some users think that SBI is costly. Nonetheless, the cost reflects complete access to all the tools. Plus, the valuable support for users.
Although some users criticize the pricing of SBI, it must be noted that the fees cover all the tools for the entire website process. Also the extensive knowledge base and the ongoing support that the platform provides.
RELATED: Earn From Home
✅ More Cons
Limit to One Website: Unfortunately SBI only allows one website upon payment. Important to realize here that you pay $299.00 annually for membership. To start another website, you have to pay again.
No free training is available
Not Much Communication With the Owner: Although there is not much interaction with the owner, he'll send out an email now and then.
Training is too Wordy: The course is too drawn out with words, a simpler version can be more appealing.
Check out this free option to build your website: Click this link right here.
✅ Site Build Has Many Success Stories
Behind the claims of SBI being a scam, there are many success stories proving that the platform is worth a try. From newbies like me to established entrepreneurs, SBI is providing growth from its platform.
These stories demonstrate the impact that SBI is making on individuals. Regardless of the scam allegations, these success stories serve as a testament to the legitimacy of Site Build It. 
✅ A Positive Outlook
Beyond the present training, Site Build It continues to progress. Looking ahead, it is adapting to the latest changes. Acknowledging the power of AI-induced features, for instance, SBI aims to incorporate its use on the platform. 
Still, SBI is committing to the building of websites that appeal to the needs of any modern entrepreneur. With the advancement of technology, the behavior of consumers will also shift. SBI is making all the necessary moves to remain among the best website builders with solutions.
Concluding Thoughts
So, Is Site Build a Scam? Overall, Site Build It is not a scam. While negative experiences may exist, the vast number of success stories supersede those. Seeing SBI's extensive tools, commitment to support and SEO focus make it a worthy choice for many users.
Ultimately, the effectiveness of SBI largely depends on individual needs and expectations. For those who would like to build a strong online presence, you may want to consider choosing SBI. Over time, your investment may bring in some significant returns. 
Remember that selecting the right training and website builder are important factors to consider for your online business journey. Evaluating your needs, checking out the features, and considering the long-term potential are also factors to keep in mind.
At your fingertips, you have the potential to unlock all that this powerful platform offers. The power of your online business venture is in your hands. Solidifying its position, Site Build It has become a top choice for users to build their websites.
I hope this post gives some clarification to the question: Is Site Build Scam? I recommend Site Build It, (Solo Build It) for those who would like to create an online business using their way of training. I still have a website with them. The company now has a WordPress version and you can build a great website.
Hope you are happy with your experience at theworkathomebusiness.com.  If you have any questions, concerns, or suggestions please let us know.  Feel free to share this page or leave a comment.
Carol
theworkathomebusiness.com
✅ An Option
Now that you know What is Site Build It, you can compare it with another option to make sure it is the right training for you to build your online business.  By all means, take a look at another option to compare what is offered.  Assuredly, this is my #1 choice for several reasons.
For one thing, this option which is Wealthy Affiliate offers more appealing training.  First of all, you can build several websites with them at no extra cost, and you can do so for FREE.  Notably, there is no need to use a credit card to start your training. Click the link below and see if it can be yours too.
Take a Look at the Inside Here.  Rest assured that there is no need for a credit card because you can build your awesome website for free
SaveSave
SaveSave
SaveSave
SaveSave
SaveSave
SaveSave
SaveSave
SaveSave
SaveSave