Knowing How to Sell From Home Online successfully is a dream many aspiring entrepreneurs would like to achieve. Are you an aspiring entrepreneur with a product or service that you would like to share with the world? Now that we have become more digital these days, learning How to Sell From Home Online can be a lucrative option indeed.
Needless to say, implementing the right marketing strategies is very important for sales. Equally important are the products that you have to sell. And the solution that each one offers. Is there a demand for the products? Are you passionate about them? What target audience do you have in mind?
How about the business model that you want to use? Considering that there are several business models, it's good to have a clear picture of the one you want to use. Plus a clear understanding of how it works. A few models that you may check are:
Table of Contents
✅ Choosing the Right Niche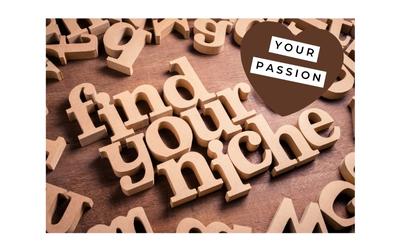 First of all, it's best to select a niche that aligns with your interests. When I first started I didn't put much thought into this and learned the hard way. So I have put together some great niche ideas here. Scroll down to "Profit in any Niche" and download the free ebook.
Before you begin though, do some research to see what is popular and what the demand is like. Check out emerging trends or underserved niches and see how well they are trending. Niche products often have customers that are passionate and of course, dedicated.
Albeit, it would be great to find a niche that isn't over-saturated and has low competition. Using Google Trends, and a keyword research tool can give you valuable insights into choosing your potential niche. Plus, being ideal to sell them from home.
As a matter of fact, you can focus on products that you like and use. Take for instance a hobby or pastime, a project, or a skill. Examples like arts and crafts for decorating, making jewelry, baking or cooking, and even sewing. Just naming a few.
In case you prefer to search for bargains like antiques and other items then you can resell these too. Keep in mind that to be a successful entrepreneur requires marketing awesome products. Primarily, it's best to select products that are helpful and simplify people's lives. Additionally, selling awesome products should be inexpensive to create from raw materials. Yet, easy to ship.
✅ Building Your Website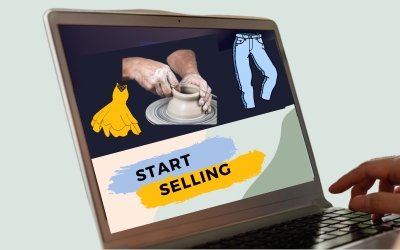 After you choose your niche you may want to start focusing on building your own website. Surely, you'll want to have a strong first impression on potential customers. Are you stretched for funds? You can use a free website builder to start. Later you can upgrade.
Opting for a user-friendly platform will make the building process easier. While you build your website, keep these 3 things in mind:
Visually appealing design
Responsive
Easy to navigate
Assuredly, there are several advantages if you create your own website to sell your products. Another key point is that the cost to start a website is much lower than to set up physical space. Notably, if you want to learn How to Sell from Home Online, but do not have your own product, you can still create your own website and sell online. Get free training here.
✅ Join Affiliate Programs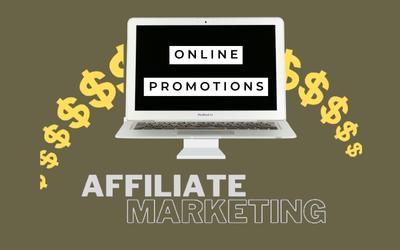 Rather than competing with big retail stores, you can join their affiliate program. Especially if you are pressed for funds. Target and Walmart for instance have affiliate programs. Chances are you may find products that you love and want to share with others. Promoting these products and making sales allow you to earn commissions.
Then again, you may want to shop around for low wholesale products. Sure this opens the opportunity for bigger profits. Once you find the product you want to sell, you can inquire about samples and also the minimum order.
Remember that you can be at a disadvantage if you sell the same products as the big retail stores. Also, some customers prefer to purchase in-store rather than online. Notwithstanding, just about everything is available online these days.
Remember, where there are too many sellers, it may be difficult to get sales. On the other hand, if the demand is high, but there are few sellers, then the possibility is there for you to earn money.
✅ Making Your Own Product
Although this may be time-consuming, making your own unique product is a good idea. Unless you want to make them on your own, you can order your products from a factory that can make them. Most likely, sourcing from Alibaba for instance can work out cheaper. Before you make an order though, do sample testing, and more testing until you get it just right.
Regardless of the feedback from family and friends, it's good to get others to test too. Their perception might just be what you need to make the product better. By all means, testing the market before launching a product is a key factor.
A great way to test the market also is to get feedback from your social media groups. What a powerful way to reach your target audience and engage with them. Preparing a simple questionnaire and asking your social media friends to respond to each question can be very helpful.
Clearly, their response can give a good indication of what people are willing to buy. Then you can develop a strategy to share content that resonates with your audience. Spreading the word about your product can open up the possibility to get sales and customers. Apart from social media, do it by mouth. And if you have the money, you could pay for advertising.
✅ Sell on Other Platforms
One important point to keep in mind is not to restrict selling only on your website. Selling on other platforms, such as Amazon, eBay, and Etsy can expand your reach. However, if you choose to sell on these platforms, you don't really have complete ownership of your business because they control your product listings.
Probably collaborating with influencers can work out well too. Influencer marketing can give your products a boost quite significantly. Finding influencers that have an established following in your niche is ideal. Whether they are going to promote your products through sponsored posts, or by doing reviews, their approach can introduce your products to a broader audience. As a result, you can generate more sales.
✅ Helpful Tips
Keep in Touch With Customers: To get repeat sales, keep in touch with customers. Through email, postal mail, or just ask them to subscribe to your newsletter. Once customers experience a good relationship with you, they will certainly want to buy again. So update them with new information about related products.
Get Help When the Need Arises: Eventually, the need for help will arise when sales increase tremendously. Be prepared to hire then. Seeking help to care for little kiddos may also be considered if the need arises.
Make Space For Storage and Orders: Seeing that you want things to run smoothly, try to set up your space to store merchandise, and for pick up and drop off orders.
Licensing: Even though this depends on the type of products and where you live, licensing is not necessary for selling from home. However, if you are in doubt, just reach out to the Department of Commerce in your state for clarification.
✅ Other Tips on How to Sell From Home Online
Customer Service: Providing outstanding customer service is a big plus for building loyal customers. For this reason, they may write positive reviews. Therefore, responding promptly to their inquiries and addressing their concerns in a professional way is best.
Offering various ways to communicate can also be considered. Live chat, email, and phone support are the most convenient ways for customers to get in touch.
Efficient shipping: As soon as an order is made, try to pack and ship out as quickly as possible. Try to impress your customers with neat packages.
Returns and refunds: By all means try to make your return and exchange policy easy to understand. Surely you want to satisfy customers. In the event that they are not satisfied with the product, try to offer them an exchange, or a refund. There is a website that I always order products from, and whenever I contact them to return an item, I get to keep it and also get back my money.
As a matter of fact, some people allow the customers to keep the product and send them another. Surely, that's a setup for a good review. In case you get a negative review, remember to use it to improve your product.
Add Related Products: As your business grows, you will want to add related products to expand your business. Undoubtedly, this helps to increase your profits, so liaise with your wholesale distributors to try to get the best bargains.
✅ Taxes and Auditing
Often, some people may overlook the importance of taxes. Checking out the policies for your state will be beneficial. Setting up a business bank account will keep your earnings separate from your personal account.
Once you have your business account in place, it will help greatly when it comes to filing your tax. All the information you need to include for your business will be ready. Of course, it will make it easier to notice your spending and earnings.
Similarly, you can sign up for a PayPal account and connect it to your new business account. Making online transfers will definitely be easier.
Preparing for auditing does not have to be difficult. Using the service of a CPA can make the job easier. Unless you want to cut back on cost, you can use specific software on your computer for this. Auditing helps with your bookkeeping.
Concluding Thoughts
Once you know How to Sell From Home Online with the right strategies, you can experience a fulfilling and profitable business. By choosing the right niche, optimizing your website for search engines, utilizing social media marketing, and providing excellent customer service, you can elevate your online business above your competitors.
Remember, success in online business is not really an overnight get-rich thing. Certainly, it takes time and effort. Moreover, your dedication.
Hope you are happy with this post on How to Sell From Home. We want to make sure you are happy with your experience at theworkathomebusiness.com. If you have any questions, concerns, or suggestions please let us know. Feel free to share this page or leave a comment below.
Carol