Are Ruby Ribbon Reviews scams? Undoubtedly, that's one of the first questions many people ask before they invest in the direct sales business. Let me hasten to say that when you read Ruby Ribbon Reviews, they are not scams. Whilst some people may express a negative opinion about one or two aspects of the business, the reviews are largely positive.
The key point is: Can you make money with this company? In case you are planning to start a business with this company, don't you think that reading a few Ruby Ribbon Reviews is a great idea? Mainly, these reviews may help you decide if you can build a business with this company. And that it will work for you.
Similar to how people check out Cocoa Exchange Reviews before joining the business, they also want to delve into Ruby Ribbon Reviews. Certainly, it's best to know more about a direct sales company before you invest in a starter kit.
Primarily, the business model focuses on direct sales of women's clothing. Chiefly, the company specializes in bra replacement and women's shapewear. As a matter of fact, replacing bras and shape-wear is a multi-billion dollar business. Why not join the business and capitalize on the financial gains?
Related: Is J Elizabeth Boutique A Scam?
Table of Contents
Focus Is On Evergreen Products
Despite the fact that the shape-wear business is highly competitive, it's an evergreen niche. Clearly, it's not going anywhere. Any time of the year in any season, you can sell these products. For instance: One of the company's top products is the camisole.
Substantially, it's a bra replacement that provides support. Furthermore, it is "shaping in a garment that women can wear under other garments or alone."
Are Ruby Ribbon Reviews Scams Or Truth
Company: Ruby Ribbon
Launched: May 2012
Headquarters: Burlingame, California
Founder and CEO: Anna Zornosa
Focus Products: Women's Shape-wear and apparel
Do you know that many women need help to find the right-fitting bra? As well as shape-wear support? How about helping them make the switch from ill-fitted bras to life-changing Camis and Demiettes? That's exactly the business you'll get into when you join Ruby Ribbon.
More specifically, Ruby Ribbon has multiple options to help women look and feel good about themselves. Surely, their aim is to take women from that everyday casual look to a gorgeous one. Their "shape and "support scale" features products to fit the needs of women's lifestyles.
So are you thinking about an affiliate business in women's shape-wear? Joining this unique opportunity is of course a work-from-home advantage. Whether it is to help women find the right bra support or for tummy control, you'll have it right with a Ruby Ribbon business. Needless to say that women come in different shapes and sizes. Obviously, there is "no one size that fits all."
Offer Solutions To Women's Shape-wear Problems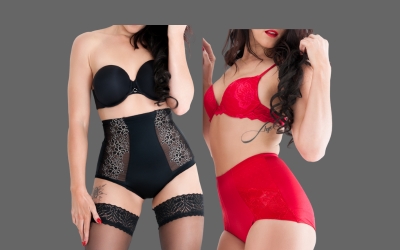 Just like how Pampered Chef Products and Tupperware offer solutions to problems, Ruby Ribbon offers solutions too. So when women want to know where to get the perfect convertible bra you can provide the solution for them.
Normally, stylists would have an office or house party to introduce products to prospective customers. Reaching out to customers these days, however, is more virtual. Especially on social media platforms and through video chats. Wondering if direct sales can survive these days without the office or house parties? Ideally, this is where going virtual comes in real handy. 
Seemingly, the recruiting of sales representatives is even better with virtual tutorials. Compared to the earlier days of learning about direct sales companies, stylists and sales reps can now reach people all over the world with their business.
Starter Kit Options
First and foremost, the company offers 5 great starter kits from which you can choose. Sure enough, it depends on your budget and what you would like to start with. Below, you can see which one fits your budget best. Quite noticeable is that all the options include a personal website.
Included in this kit are the mere basics to introduce new stylists to the business. Contents are "business supplies, core lookbook, and seasonal lookbook." Important to realize that there is no shapewear in this kit. 
Find Your Joy Starter Kit: $129
Again, you'll find business supplies, a core lookbook, a seasonal lookbook, and a product credit of $250.
I'm Committed Starter Kit: $449
Contents include the following items:
Original full support cami (pale)
Lace full support cami (black)
Sheer full support cami (pale)
Demiette Original (pale)
Product credit of $300
Package includes product credit of $500, camis, plus Capri and laser cut leggings
Big Time Starter Kit: $949
Items include the camis, original, lace, and sport demiette, plus Capri and laser-cut leggings, and a product credit of $800. 
Fit That Smooths, Shapes, And Supports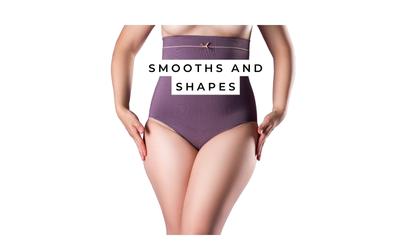 Regardless of their shape, women can rest assured that there is a wide selection available to smooth out any curve. Markedly, they'll find the right fit that "smooths, shapes, and supports" their particular figure. Watch this short video for a demonstration. 
Among the top sellers are the support camis. Because they are comfortable replacements for underwire bras, many women feel confident wearing them. Likewise, a wide range of leggings. From "laser cut sports crop" to Capri and denim leggings, there are many designs that can help to smooth and shape you while working out. 
Surprisingly, there is a range of intimates in various levels and collections. Imagine even the ideal support for nursing moms. Designed especially for new moms in mind, you'll find the "must-have demi. With an easy one-hand clasp, and full belly coverage that smooths and trims, all while providing extra back support, the Nursing Cami does it all."
The 360° Stretch
Offering "next-gen camis and demis with 360° stretch," they can adapt to women's bodies and give a perfect fit. Seeing that every woman has her own unique figure, their camis can adjust to fit every curve.
Don't feel comfortable purchasing online? "Whether in-person, online, or over the phone, a stylist can help you every step of the way. Providing you with "personalized service" will ensure that you get the perfect fit. 
Earning As a Stylist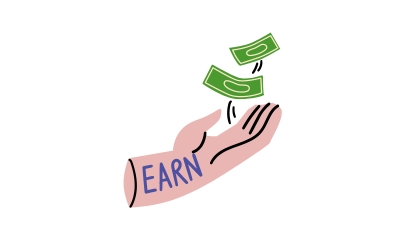 On average, a stylist may earn about $500 per month with Ruby Ribbon. Mostly, this is from just working part-time. Can you imagine working full-time with this company? Basically, commissions range from 20% – 40%. Additionally, there are other perks like personal discounts on products, travel incentives, and training to name a few. 
Before you join the business, you'll want to know about the different levels and the commission percentage that you can earn. Learn more about them here.
Since the operating business method relies on Multi-level marketing (MLM), stylists can recruit other people to join the company. Once these recruits are making sales, and recruiting others you can earn an extra 3 – 10 percent more in commissions.
Nonetheless, some people are a bit wary about joining these companies because they fear that the method of selling looks closely like that of a pyramid scheme. Albeit, reading Amaryllis Apparel Reviews may be encouraging to promote their products instead.
Meeting Sales Quotas
Maintaining an active account requires meeting sales quotas. Particularly, the expectation is that stylists should make at least $750 in sales over a 90-day period. Simply, that's $250 per month. Having an inactive account may cause a suspension.
Importance Of Training
Apart from selling, stylists also have "personal styling appointments and virtual events." Consequently, a lot of emphasis is on training. Taking about 20 minutes for each training session or via video, stylists can learn how to fit Ruby Ribbon's award-winning shape-wear.
In addition, they can also "learn how to do personal styling, how to create a 'cami challenge,' or how to work with fundraisers. "Training particular to our product line is very important as is training about the basics of running a successful business: managing time, mentoring women, creating sales."
"In the back office, both written and multi-media tools offer training on essential skills. "We offer three to four 'live workshops' per month," says Zornosa who adds that technology has been a big support of all the training provided." 
Provides Total Comfort
Clearly, the company's mission is to provide women with shape-wear and other apparel that can help to make them look and feel great. Primarily, Ruby Ribbon allows women to experience the ideal bra comfort without underwires ever.
"Innovation in women's shape-wear has been a core driver of Ruby Ribbon's success." Listening to women's experiences, their likes, their dislikes, and their needs are the driving forces to "foundation wear." Entirely, their new product category includes "the shape-wear within the design of the clothing, not just as a separate piece worn underneath." 
(source: https://www.directsellingnews.com)
Positive Feedback From The Press
Markedly, there has been nothing but positive media coverage about Ruby Ribbon products. Take a look at some feedback here. Just naming a few press releases below:
CNBC
Oprah Magazine
Thrive Global
InStyle
Daily Fashionista
Glamour
Financial Times
Forbes.com
San Francisco Chronicle
Silicon Valley Business Journal
Two Caveats To Consider
Notwithstanding all the positive things about Ruby Ribbon, there are two concerns to keep in mind: 
Considering that people may be hard-pressed for funds, the cost of kits may not be within their reach. 
Without a doubt, the potential to earn money is there. Especially if you are in a senior role. Nevertheless, there are times when the average stylist may not even meet the sales quota requirement. Moreover, making a substantial income. Use this link as an example to see what the company's income disclosure is like.
Is Joining Ruby Ribbon Worth It?
After all, reading Ruby Ribbon Reviews have certainly thrown the door open for many women to join the company. At any rate, the company is not perfect, but it's a great opportunity for women who have a special interest in the products and want to sell them.
Granted that the products are not especially hard to sell, even newbie sales representatives can manage. What's even better is that the sizes are across the board. All-inclusive wire-free camis that support every cup size and they are totally comfortable. Either full support or light support. Isn't this the kind of clothing that many women would like? 
Completely and totally different from similar items on the market, women can have "comfortable breast and back support." Whatever the cup size, a DD or higher, women can get a superior lift and great support.
How About An Alternative?
Of central concern to some people is the recruitment of others to join the company. Besides, it's an additional way to earn extra commissions. Though it may seem compelling, not everyone likes doing that. No wonder this business model is not for everyone. Correspondingly, there is an alternative.
Another significant factor is the purchase of a starter kit. Stretched for funds to do that? See My #1 Work At Home Recommendation Here. Discover how you can start your own online business by following a simple step-by-step training. Best of all, you can start for free. Truly, there is no need to have the money upfront to start. 
Building Your Own Affiliate Website
Almost limitless is the number of possibilities when you start your own affiliate website. Most certainly, an affiliate website in women's shape-wear is a great idea. Let's take a look at the search interest on Google Trends.
Over time, it has been quite consistent. So why not build your website with this idea? Maybe, you can even consider athleisure wear if that's your interest. Either one, the search on Google Trends has an upward movement.
One of the interesting things about creating an affiliate website is that you can build it in any area you prefer. By the way, you can create several of them with the products that you want to promote. Thinking about a nursing bra, you can even add this item to a baby supplies checklist niche website. Check out some baby product affiliate programs if you want to create a website in this area.
"A year from now you may wish you had started today."
(Karen Lamb)
Remember, these are just suggestions. Promoting products and earning commissions cover a wide range. Think of Amazon, Walmart, Target, eBay, Etsy, and the hundreds of other companies that are ready to have you on board to help promote their products. 
Many Affiliate Programs Are Available
Really, there are so many affiliate programs available, no matter which niche idea you choose. Literally, you want to have an idea with a target audience in mind. See how women shapewear already has a target audience? Similarly, you want to have that in place when building your affiliate websites.  
Linking texts and banners on your website means that you are promoting a company's products. Eventually earn commissions on your sales. Have a large social following? Along with your website, this is ideally a great medium to help with your promotions. 
Concluding Thoughts
Overall, reading Ruby Ribbon Reviews may be life-changing for some women. In reality, the company's products do have a high demand. Albeit, this makes them easier to sell. 
Being one of the top direct-sales clothing companies, Ruby Ribbon has grown tremendously. Hence, it has a strong reputation in the fashion industry. 
Hope you are happy with your experience at theworkathomebusiness.com. If you have any questions, concerns, or suggestions please let us know. Feel free to share this page or leave a comment. 
Carol
theworkathomebusiness.com
P. S. Sign Up For My #1 Recommended Training Course And Learn How To Start Your Online Business For FREE.
"If you don't try, you forfeit the opportunity." (Frank Sonnenberg)