Teaching English Online China is significant and as the country flourishes, many online agencies seek native English speakers to teach Chinese kids the language. Teaching English Online China is very popular and is growing at a considerable rate.
No wonder there are so many online companies recruiting teachers to teach English. In case you are looking for reliable companies that recruit teachers, you will find some good ones in this post.
Certainly, Teaching English Online China makes it possible for you to teach on the go. That is to say, you can teach while you are traveling the world. As a matter of fact, you can teach from anywhere as long as you have the requirements in place. China needs avid teachers with a passion to teach kids the language. In this case, it's to help kids speak English clearly and fluently.
Many Companies Available
In case you can make a difference in the lives of Chinese kids in this manner, there are so many companies that are hiring. A key point to note is that you don't have to be a trained teacher to get in on Teaching English Online China. Ideally, many companies require some experience working with kids and a degree from a university, or you are enrolled and pursuing studies.
RELATED: How to Money From Home
Your Degree Accepted
Notably, Your degree doesn't have to be in education, but any area of study is accepted. Once English is your first language, you are in high demand and opportunities are calling you especially in China.
In particular, many of them prefer native English speakers because their kids get to pronounce words well, and they can also grasp the accent and learn about your culture. Bear in mind that when you are teaching, you speak only English, nothing Chinese. Learn more here.
Another key point to note is that having certification in English as Second Language (ESL), English as Foreign Language (TEFL) or TESOL can increase your chance to get hired. This certificate comes in handy if you don't have teaching experience.
Of course, there is no shortage of schools where you can get certified. However, if you are not a certified ESL teacher, that alone will not influence whether they hire you. Remember you have the other requirements in your favor.
RELATED: My Experience
Check out how you can: Teach English in Cambodia
Why Teaching English Online China
Considering that China has the world's largest population of about 1.4 billion people, there is reason enough to believe that the demand to teach English is great. On the other hand, many families have great interest and want to see their children learn the English language even from an early age.
Even though Chinese children learn English in school, parents do not mind the additional help for their children to improve fluency in the language. These parents certainly want their children to get in on awesome opportunities for their career of choice. Even though Chinese teachers teach English in the schools, they really prefer and appreciate the job of native English speakers.
Teachers Wanted
Another key point to note is that many Chinese children live in areas where they have very little interaction with native English speakers. As a matter of fact, some don't have any interaction at all.
As a result of the growth in China and globalization, many online teaching platforms have come on board to fill the demand for native English speakers.
RELATED: Online Tutoring Jobs Home
Hiring Companies
Despite the fact that the education curriculum includes the teaching of English, it doesn't seem as if the Chinese teachers are very effective in teaching the language. Nonetheless, they speak the language fluently.
A key point here though is that the English lessons are not interactive. Neither do they make room for students to listen, speak and discuss in English. Chiefly, the focus is just on reading and writing without much interaction.
For these reasons, many companies have come on stream to help fill the gap so that children can speak English fluently. If you are thinking about Teaching English Online China, here are some good companies to check.
Golden Voice English (GVE): This company is based in Canada and they have devised a video conferencing tool for you to teach unique e-learning lessons to students. GVE provides all the resources and the know-how for you to be proficient as you teach lessons.
You can teach students from grades 1 – 9 and earn up to $20 CAD per hour. Hiring is part-time and you are an independent contractor. Hours of work are Monday – Saturday between 6:00 AM – 10:00 AM (EST).
More Hiring Companies
Twosigmas: This company started in 2013 and is based in the UK. In case you are looking for online English teaching opportunities, they connect you to students ages 5 – 12 years old from all over the world. Hours of work are flexible and pay is competitive. They provide all lesson plans and other resources for teaching via an open whiteboard.
Their Requirements
Teacher certification or experience teaching ESL in the US or Canada
A bachelor's degree in education, linguistics, languages, or related areas
Available to teach some peak hour classes
Computer/laptop with a fast reliable internet connection
Audio/video capability
North American accent preferred
Landi: Teachers who join Landi earn between $18 – $25 per hour. Your final start rate depends on your ESL teaching experience as well as how you teach the demo lesson. You teach one-on-one or two students with each lesson lasting for 25 minutes. You work for at least 12 hours per week over a 4-day period. Working hours are from 6 PM – 10 PM.
RELATED: Earn From Home in
Teaching English Online China: UK Only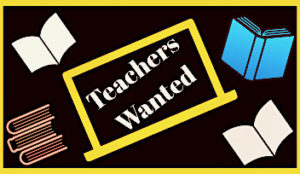 Baron's English is hiring online English teachers. You must reside in the UK and can teach business to adults male and female, college students who need assistance to prepare for English tests, and children.
Their focus areas are South Korea, Japan, and China. A lesson is 25 or 50 minutes long and you teach one-on-one via Skype. Students select the teacher they prefer to work with.
In particular, they are looking for the following qualities:
Have a passion to teach English
Friendly personality, have patience, and be professional
Work with little supervision
Shows willingness to improve teaching strategy when asked to do so
Teach different age groups and levels
Willing to work in a different time zone
Shows flexible time management
Requirements
Opens only to UK residents

Must be at least 18 years old

English must be the first language

Has at least 2 years college education

Teaching experience online offers an advantage

Computer, web camera, and a headset

High-speed internet connection
RELATED: The Work at Home Business
Learn About: TEFL Accreditation
Check These Companies too
Pudtree English: This company is recruiting part-time ESL teachers. You teach one-on-one to children ages 5 to 12 and you can use your own teaching aids along with what they provide. You are paid $17 – $22 per hour. Each lesson lasts for 30 minutes.
Requirements
Bachelors degree or teach English for at least 1 year
Native English speakers from the US, UK, CAN, AUS
Enjoy teaching children
Motivated and willing to perform
Desktop/laptop
Webcam and microphone
More Companies Offer Teaching English Online
Western Wise: looks for only native English speakers with at least 3 years of teaching experience, or you must have a degree in language or TEFL certification. In addition, the applicant must also have a North American accent, and be willing to teach from 5 AM – 8 AM (US Central Standard Time) or on weekends.
Likewise, you must commit to a one-year contract. For more information about this company, it is best to check their Facebook page because their sign-up page is more geared for China users. Their payment is $15 – 22 per hour.
BoxFish: Teaching is more conversational and you use an app on your phone or tablet. Check out this company on Facebook, and teach anytime. You can earn up to $20.00 an hour.
Overall, there are many companies out there, so if you are not successful with one, don't give up. Assuredly, this website will continue to give updates on more companies that you can check. Hope you find some success with Teaching English Online China.
Hope you are happy with your experience at theworkathomebusiness.com. If you have any questions, concerns, or suggestions please let us know. Feel free to share this page or leave a comment.
Carol
theworkathomebusiness.com
SaveSave
SaveSave
SaveSave
SaveSave
SaveSave
SaveSave
SaveSave
SaveSave