Working at Home With a Drop Shipping Company? Never Underestimate SaleHoo. As I see it, SaleHoo offers entrepreneurs a great directory of certified dropshipping suppliers. Of course, knowing that you have certified drop shippers to deal with is ideal for a successful online business in dropshipping.
In case you are Working at Home With a Drop Shipping Company, Never Underestimate SaleHoo. Markedly, this can be your ticket to online success. Without a doubt, Working at Home With a Drop Shipping Company can be a perfect business model for you to earn money.
Despite the fact that there is the competition to deal with, SaleHoo helps to make things easy for you. Rest assured that the potential for entrepreneurs to earn well with this dropshipping company is evident.
Passionate About A Product?
To emphasize, if you have about 3 or 5 solid product ideas, you can start Working at Home With a Drop Shipping Company and build a successful business online. For sure, when you are an entrepreneur, you want to know which business model is better for you.
As a matter of fact, I came across SaleHoo sometime ago and I went into research mode. For one thing, I want to see if using their drop shipping service is one of the best. From my experience so far: Yes, it is indeed.
RELATED: What is a Drop Shipping Business? Reasons Why it's Time to Start
Working at Home With a Drop Shipping Company? Never Underestimate SaleHoo Review
Product: Drop Shipping Directory
Company: SaleHoo
Co-founders: Simon Slade, Mark Ling
Price: $67.00 USD per year
The key aspects of this post looks at my research and experience with the SaleHoo drop shipping directory. Never Underestimate SaleHoo. Indeed, these guys: Simon Slade and Mark Ling are pros in this business.
In fact, after going through all the frustration and all the challenges of operating a profitable online business, they decided to embark on a change. The point in fact is that they wanted to make the drop shipping business easier for entrepreneurs. That's what SaleHoo aims to do.
RELATED: What's So Trendy About Drop Shipping Companies?
In reality, if you face the following problems, you could give SaleHoo a try.
Deciding on a niche and products to sell
Difficulty finding drop ship suppliers with great product prices
Suppliers who were willing to work with newbie businesses
Suppliers offering low or no minimum orders
Legitimate drop ship suppliers
RELATED: The Work at Home Business
Help For Your Online Success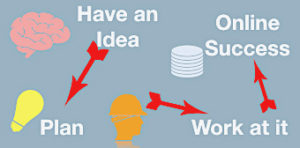 No longer do you have to waste time trying to find the right information, ideal products, and trustworthy suppliers. Everything you need to be successful, the tools and training resources are available right here at SaleHoo.
By the way, many suppliers are not into marketing their products so much online, moreover spending time on SEO. Evidently, they are highly engaged with fulfilling orders for entrepreneurs. With these supplier limitations, SaleHoo came to the rescue.
One of the interesting thing that pushed Simon Slade and Mark Ling to start SaleHoo is that they had challenges with their eCommerce stores. In many ways, they were sick and tired of all these problems. What is clear in this situation is that you are left open to scammers. For sure, SaleHoo takes these worries from entrepreneurs, both newbies and experienced.
List of Trustworthy Suppliers
With the birth of SaleHoo as a supplier directory, they do the sorting and sifting to find trustworthy suppliers. Rest assured that each supplier in every category of their directory is well checked out.
Of course you reap the benefits of this as an entrepreneur. These incorporate:
Lower possibility of dealing with scammer suppliers: Suppliers in SaleHoo directory certainly won't scam you.
Popular categories make it easy to search for products. Many SaleHoo members sell on different platforms like Amazon and eBay, so you can check to see what the best-sellers are.
Website templates to start your own online store

Learn how SaleHoo can help you now.
RELATED: Don't Be Fooled By Work Home Assembler Jobs
---
Full Access to SaleHoo Directory
Overall, SaleHoo has over 137,000 paying members from all over the world. Surely, they are growing daily, so it's a good idea to join. Once you become a member, you have full access to reliable low cost suppliers, products, market research, training, and community. Additionally, as new features are rolled out, you have access to them too.
Pros
Trustworthy Suppliers: More than 8,000 reliable wholesale and drop ship suppliers offer their service with SaleHoo. To point out, all of these suppliers are thoroughly reviewed before listed in the directory.
Profitable Products: Over 1.6 million branded products can be found at prices low enough for you to profit. To clarify, if you are into top brands, you can find them at SaleHoo. For instance: There are products from Disney, Victoria's Secret and Sony.
Affordable Fees: For any entrepreneur who is on a stretched budget, this is an ideal opportunity to own a business online. For the entire year, you pay only $67 USD. To put it another way, that works out to $5.58 per month. Key point to note here is that they only take one annual payment. There are no monthly subscriptions right now.
With this in mind though, if you decide to try SaleHoo your payment goes through ClickBank. You can do payments with all major credit cards and PayPal.
RELATED: My Wealthy Affiliate Login
Everything in one place with access to:
SaleHoo supplier directory
Market research labs
Members forum
Email support
Support and Guidance: Coupled with a great helpful community of like-minded entrepreneurs, there is also 24/7 support and guidance from the staff. Furthermore, members can also email and make phone calls for support and guidance.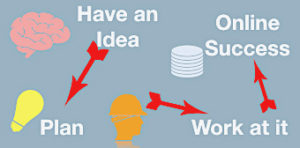 Free Training: To start and grow your online business, training is ongoing in all areas of drop shipping.
A+ Rating: Needless to say this is a highly acceptable company that cares about success of all members. Given that Better Business Bureau has given SaleHoo such a high rating, members are not quick to leave.
Risk Free Trial: Generally, there is a 60-day money-back guarantee on your purchase. This is their promise:
"If you're unhappy with SaleHoo for any reason whatsoever, we'll give you a full refund. Just email your receipt to support@salehoo.com."
RELATED: Secret My Success
Cons
On the negative side, there is not much to say, but you could give these two points some thought.
Brand Name Competition: Selling brand name items can definitely be a challenge. Keep in mind that customers may prefer to buy these products directly from the company website or stores that sell them. Then again, they will be looking for the best price. For sure, to make sales you may just have to reduce your prices too, and even make them a bit more competitive.
Small Niche Database: Even though the number of products offered may seem like a large number, it's actually considered small in comparison to the countless available niches. Therefore, checking their database for products in your niche is the ideal thing to do.
In like manner, checking and comparing product prices on different marketplaces is also recommended. With attention to this, many SaleHoo members sell on Amazon and eBay, so it's good to check out their prices, and make a comparison. Hence, a good wholesale price for every product is key to your profit margin.
RELATED: What is Site Build It?
Conclusion
Working at Home With a Drop Shipping Company? Never Underestimate SaleHoo. Undoubtedly, this supplier directory is definitely a good starter for newbie drop shippers. Not only do they provide you with reliable suppliers, but you can get your money back if you are not satisfied.
By and large, here are some specific features that you need to bear in mind for the ideal drop shipping product:
Price Range: Ideally, try to find a product within the price range of $10 – $150 or even $15 – $200. This is seen as the best range for your profit margin. To be sure, a 20% – 40% profit margin across all seasons is ideal.
Small and Lightweight: To reduce the cost of shipping, it is best to find products that are easy to ship. For one thing, the ideal product should really be small enough to fit inside a shoe box.
RELATED: How to Money From Home
In Demand: After using the product, customers will want more. That is to say, they have used it all and need to replace it. To put it another way, they need to continue using the product so they will have to buy more. In addition, the product should be trending, stable, or there is a growing market.
Product With Accessories: Without a doubt, if the product has some components to it, then there is the possibility for further sales. Accessories offer the possibility for upselling and cross selling.
Easy Installation: The product can be used shortly after opening the box. There are few moving parts. That is to say, installation is easy.
Watch this video and learn more.
An Alternative
In case you would like an alternative to building a successful business online, you can discover more at Wealthy Affiliate.  The training will take you through a step by step training to build a website and how to monetize it with affiliates.  There is no need for a credit card because the training starts you off for free.  You can build your websites for free to accommodate your dropshipping business.
In the event that you like the training, you can upgrade to premium and get access to their entire platform.  This is what I did to create this website.  As a matter of fact, it leads me into this dropshipping business.  Albeit, this is my second website with them.  My first website was like a tester to see if Wealthy Affiliate really works.  To my surprise, it does.  Indeed it is real because I am earning from it.

My only regret is that I did not think about my niche more seriously, but I have the opportunity here to build many websites.  Even with the free websites, you can build more than one and you can keep them for life.  They never deactivate them, whether you go premium or not.
RELATED: My Experience at Wealthy Affiliate
All things considered, you are clearly on the right track to finding great products for a successful dropshipping business.
Hope you are happy with your experience at theworkathomebusiness.com. If you have any questions, concerns or suggestions please let us know. Feel free to share this page or leave a comment.
Carol
SaveSave
SaveSave
SaveSave
SaveSave
SaveSave
SaveSave
SaveSave
SaveSave
SaveSave
SaveSave
SaveSave
SaveSave
SaveSave
SaveSave
SaveSave