Knowing these 10 Top CBD Affiliate Companies can definitely be a game changer to earning extra income. Of course, these are ideal for anyone who is seeking to earn extra money. Are you looking for an opportunity to earn extra income? Indeed, you can boost your earnings with these 10 CBD Affiliate Companies. And joining these companies is risk-free.
Quite noticeable is the uptick in the use of CBD products. Matter of fact, you can find CBD in some foods and drinks, and in beauty products like creams and lotions, just to name a few.
Over recent years, people have been using CBD to help relieve various health issues. Because of the many wellness benefits, CBD products have become really popular. Reading about the Miracle CBD Hemp Oil Benefits may just inspire you to start promoting products with CBD Affiliate Companies.
Since the benefits are mainly to aid with wellness, CBD has taken off at great speed. "Furthermore, these products provide relief and peace of mind." Certainly, CBD products are among the fastest-growing products in the health business. Needless to say, you can Create Your Own CBD Affiliate Website.
As you can see on Google Trends, the search for CBD has been consistent.
CBD Companies On The Rise
Given the health benefits that this miracle product offers, CBD companies are on the rise. Important to realize that many of them offer an affiliate program.
Equally important is that becoming an affiliate allows you to earn money without having to purchase products. According to one company: "You send us business, we send you money!"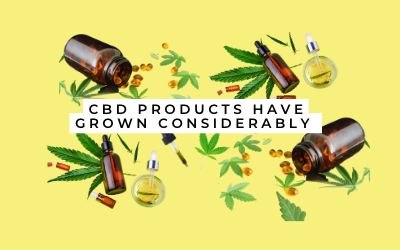 So are you spending money on direct sales? Unlike CBD Direct Sales Companies, you don't need to spend money on inventory. Rather, you can promote the products in various ways. Through your website or videos, you can choose the method that you are most comfortable with. 
Seeing that the market for CBD products is growing at a considerable rate, why not capitalize on the financial benefits? The key focus of this post shares some great companies that you can join. Nowadays, it is easier for you to start your own online business through affiliate marketing.
"Don't worry about funding if you don't need it. Today it's cheaper to start a business than ever." (Noah Everett)
10 Top CBD Affiliate Companies
Most of the companies in this post have a connection with ShareaSale or Commission Junction Affiliate Network. Simply, sign up for an account with either one or both. Then enroll with any of the CBD companies. Even if you research the highest-paying CBD affiliate program, you will notice that the commission percentage is similar to the companies mentioned in this post.
When you get approval, you will receive a special link. Immediately, you can start your affiliate business. Primarily, you use the "links and creatives to drive sales." Based on your sales, you earn commissions. There are also hemp affiliate programs that you can join. Checking out How to Make Money Selling Hemp Oil may help.
1. CannaBliss Farmacy
Reasons To Join CannaBliss Farmacy
Produces "Full Spectrum Hemp"
First of all, this company produces "Ultra-premium, broad-spectrum hemp, CBD oil products." What does "Full Spectrum Hemp" means? Specifically, this refers to cannabidiol (CBD) which is one of the compounds in cannabis. This is the same plant known as marijuana.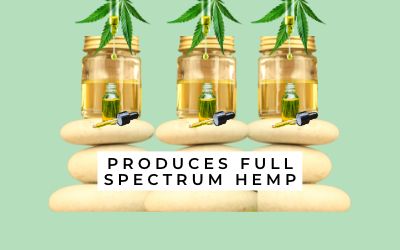 Teach You How to Reach People
Knowing just how much people can benefit from their products, the company teaches you how to reach consumers.
Offering 25% commissions means you'll earn on every CBD product that your customers purchase. Granted that you have sales of course. Payout is twice each month.
In case someone you refer visits the website, their computer receives a tracking cookie. Provided that visitors purchase something from the website within 60 days, you will earn a 25% commission.
"The important thing is not being afraid to take a chance. Remember, the greatest failure is to not try. Once you find something you love to do, be the best at doing it." (Debbi Fields)
More Reasons To Join
After viewing a product on a website, you may notice that ads for that same product pop up when you are viewing another site. Particularly, this is called re-targeting. Be assured that Cannabliss Farmacy provides this means for you to earn even more.
They especially "purchase advertising on the websites that people visit. Plus, if people click on an ad and make a purchase, you will be paid a 25% commission." Isn't that an awesome way to earn money?
Improves Conversion Rates
Another key point to keep in mind is that the company provides "experts who specialize in improving the conversion rates of customers" visiting their website. Obviously, their goal is to get the highest percentage of visitors to purchase their products.
No doubt, this company offers a great affiliate program. Whether you want to promote products for pets or for people, there is something for everyone. To join CannaBliss Farmacy, you can sign up with ShareaSale affiliate program. 
2. Just CBD
Foremost for this company is "nature's secret miracle." That's the basis on which the founders of Just CBD happen to start their business. Most important to the company is to consistently offer real CBD.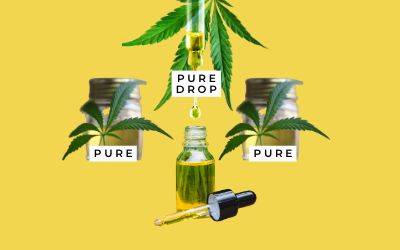 Actually, because of the misrepresentation of some CBD brands on the market, "Just CBD believes that you have the right to know exactly what is inside your CBD products." Below, you can see what they have to offer to their affiliates
"Commission Rate: 18%
Cookie Duration – 30 days
Performance Incentives
Dedicated Affiliate Manager
Product feed available
Coupons and Promotional Codes available"
"Tomorrow is too late. Yesterday is over. Now is exactly the right moment to start." (anonymous) 
3. Anavii Market
Selling various brands of CBD hemp brands, you can join this company and earn commissions starting at 10%. Additionally, there is a 30-day cookie. Depending on different factors, your commission can increase as well as the cookie duration.
Many CBD affiliate programs lock their affiliates to just one brand with limited products. Unlike so many companies that fall into that category, Anavii Market offers numerous brands of products.
Realistically, this gives you and your customers a variety. Each brand has its own uniqueness to it. Forthwith, it makes the experience better and has a higher conversion rate.
Certainly, customers want to know that they are getting authentic products. To ensure that customers are purchasing high-quality CBD products, Anavii Market does a thorough review of every brand that is on its marketplace. Foremost for instance is checking for 3rd party lab tests and checking best practices.
Particularly, the company uses "Affiliate" to run its affiliate program. Nonetheless, you can still contact them for support if pressing issues come up. Why join Anavii Market? Rest assured that the company has a full commitment to quality. Not to mention the brand options.
"There is no success without commitment and action." (Vantel Pearls)
4. Avid Hemp
Manufacturing and fulfillment of Avid Hemp products take place within their compounds. Dealing only with farmers from Colorado, the company uses its high-quality organic hemp to produce products like: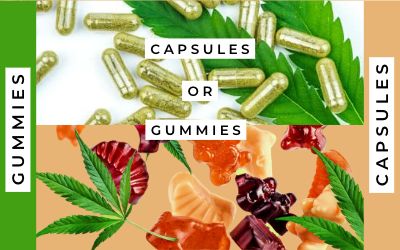 CBD oils
Gummies
Topical
Capsules
Are you looking for a company with a really generous cookie? Check Avid Hemp, it has a 90-day duration. Promoting high-quality CBD products, you can earn 20% commissions.
Again, this company partners with ShareASale, so you can join their affiliate program on that platform. Notably, they have a high conversion rate. All the promotional tools are available for you to start earning money with them.
"The value of an idea lies in the using of it." (Thomas Edison) 
5. Kyoto Botanical
Essentially, this company uses "whole plant hemp extract." Together with organic coconut oil and essential oils, the aim is to provide added benefits. Plus, getting the best results. Producing 3 topical and 3 oral CBD products, each one is to help consumers with specific wellness needs.
Details of their affiliate program include 20% commissions on all your sales. Moreover, the cookie duration is 30 days. Significantly, you can also earn extra income if customers place high orders.
Besides, the company also offers the flexibility to create your own coupons to help with sales. Once again, you can join the affiliate program for Kyoto Botanical 
on ShareaSale.
6. Hemp Daddy's Therapeutics
Here is another company that offers Full Spectrum CBD products. Wondering why this is important? It's mostly about the effectiveness of any CBD product.
Partnering with a "family-owned farm in Longmont, Colorado," the company produces USDA Organic Hemp from just this one source. Definitely, this helps to ensure that the quality of the products remains high.
Joining Hemp Daddy's affiliate program allows you to have custom coupon codes that you can give to customers. Coupled with a 60-day cookie and commissions starting at 15%, you can definitely boost your earnings with this company. The availability of their affiliate program is on the ShareaSale platform.
7. Direct CBD Online
Helping to improve people's wellness is certainly a priority for this company. Correspondingly, they provide "natural alternatives to prescription painkillers and medications." Among the high-quality products are CBD oils and edibles plus more.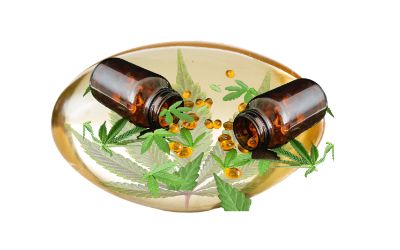 Three factors to keep in mind include the following:
Other than earning commissions, you can also get rewards for your efforts.
Clearly, this is an indication that the products are of high quality. Probably when visitors click on their affiliate link, they are most likely going to make a purchase.
Sometimes customers visit Direct CBD Online based on a click from your link. Needless to say, they may not make a purchase. Returning to the site within 30 days, however, they may purchase something. For this sale, you'll surely get credit.
How Does Their Affiliate Program Work?
Visitors click on an affiliate link on your website or in an email.
Direct CBD Online notes the visitor's IP and places a cookie in their browser, especially for tracking.
By browsing the Direct CBD Online website, visitors may place an order.
If visitors make purchases within the cookie duration, the registration of the sale will go to you.
The company reviews and approves the sale.
The commission payout goes to you.
8. LEEF Organics
Evidently, the recognition from companies like: "Allure, Elle, Forbes Beauty, Martha Stewart," and more have given a boost to LEEF Organics. A "well-curated line of CBD products" is sure to have customers coming.
To join LEEF Organics, you can do so through ShareaSale once again. Deals from this company are ongoing and include, specials and seasonal bundles.
"20% Base commission and 15% commission for Coupon/Loyalty/Cash-back sites."
60 Day Cookie
Professionally Managed Affiliate Program
9. PuraHemp
Are you looking for CBD products that are backed by healthcare professionals? Albeit, PuraHemp is a "#1 doctor-recommended brand." With so many benefits for affiliates, you can earn 30% commissions. Likewise, the company offers a 10% coupon that you can share with your customers. The cookie duration is 60 days.
As usual, the focus is on products that can aid people's wellness. No wonder they don't rely on other companies to source any of their materials. Typically, the company has full control of its brand. From growing and production to the labs and the consumers, they do it all.
Their affiliate program comes under the management of "Refersion." Similar to other affiliate companies, you have access to banners, coupons, and text links to promote their products. 
10. Essential CBD
Ensuring that their CBD oil remains high quality, this company does lab tests for "purity and safety." Before Essential CBD rolls out its products, they do a production test first. Every time they create a batch, they re-test and seal its final container.
All of their products are non-GMO. So consumers can be assured that they are getting authentic products. Promoting CBD oil that is "affordable, lab-tested, and high-quality" can certainly attract consumers. Apart from CBD oil, other products include edibles and capsules, topical, and tinctures.
Using Commission Junction to manage their affiliate program, you can join them and help to promote affordable CBD products. Earnings are 20% commissions on your sales and the cookie lasts for 45 days. 
Concluding Thoughts
Beyond any doubt, these 10 CBD Affiliate Companies can help to boost your income. To make this possible, I use the Affiliate Training that Wealthy Affiliate offers to build my websites. Create your affiliate business and start earning money.
Literally, there are tons of affiliate programs that you can join. Right now, CBD companies are great ones to join.
By the way, creating a website business with CBD Affiliates does not mean that you'll only put links on your website. Seriously, there are many ways to earn commissions with your affiliate website.
Doing product reviews for instance is really great. Overall, you can capitalize on CBD Affiliate Companies and build your own website business.
"A year from now you may wish you had started today." (Karen Lamb)
Hope you are happy with your experience at theworkathomebusiness.com. If you have any questions, concerns, or suggestions please let us know. Feel free to share this page or leave a comment. 
Carol
theworkathomebusiness.com
P. S. Sign Up For My #1 Recommended Training Course And Learn How To Start Your Online Business For FREE. 
"If you don't try, you forfeit the opportunity." (Frank Sonnenberg)