Want to discover lucrative opportunities with Top Wine Affiliate Marketing Programs? With the ever-evolving world of digital entrepreneurship, Wine Affiliate Marketing is emerging as a powerful avenue for individuals and businesses to monetize their passion and expertise.
Joining these 10 Top Wine Affiliate Marketing Programs can give you the opportunity to earn great commissions. Seemingly, wine always has a high markup. Like more than 60%. So can you see why it's a great idea to promote the Top Wine Affiliate Marketing Programs?
Particularly, award-winning wines are ideal to promote. Nonetheless, there are also those that are not too pricey, like the $8.99 special promotion. Rest assured that consumers will certainly come on board to find a bottle of wine that suits their taste. As well as their wallets.
In this post, you will uncover the secrets of this lucrative endeavor. Primarily, you can explore how to turn your love for wine into a profitable online venture. Let's raise a glass to discover how you can sip on success through Wine Affiliate Marketing.
Obviously, there is something that is so compelling about wine. Maybe it's the health benefits, the relaxation, or just the enjoyment of sipping wine. Don't forget about promoting how to store and cool wine in small home wine refrigerators for instance. Of course, you want to ensure the optimal taste.
Author's Note: Learn How To Build Your Own Affiliate Website With The Pros.
"Tomorrow is too late. Yesterday is over. Now is exactly the right moment to start." (anonymous)
Table of Contents
What is Wine Affiliate Marketing? A Sip of Knowledge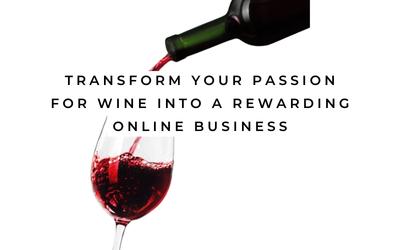 At its core, Wine Affiliate Marketing involves partnering with wineries and wine-related businesses to promote their products. It is a form of online marketing where individuals also promote wine-related services through their websites or other digital platforms. In return, they earn commissions on the sales generated through their affiliate links.
Accordingly, there are advantages for wine enthusiasts and entrepreneurs alike. First and foremost, it allows you to transform your passion for wine into a rewarding online business. Below are some key benefits:
Low Barrier to Entry: Your passion, dedication, and how you will do the promotions are your main ingredients.
Diverse Affiliate Programs: There's a wide variety of wine affiliate programs available, catering to different niches within the wine industry.
Flexible Work Environment: You can work from the comfort of your home, setting your own hours.
Lucrative Commissions: Earn commissions for each sale, often ranging from 5% to 20% or more.
Evergreen Niche: The wine industry is continually growing, ensuring a steady stream of potential customers.
✅ Etching Expressions: Personalized Wine Gifts
Offering unique, customized wine gifts, the affiliate program boasts generous commissions and high conversion rates. Partnering with this company can be as delightful as sipping a fine Merlot. Actually, it is a cut above many wine companies in terms of what they offer.
Seriously, it is not just about selling bottles of wine. Rather, customers can choose a wine and put their own personalized touch on it with gorgeous etching. Adding a more personalized touch of deep etching to a bottle is like a treasure to customers. The point, in fact, Etching Expressions makes these bottles permanent keepsakes.
Permanent Keepsake Gift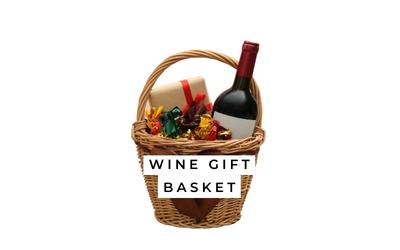 No doubt there is a story behind each etched bottle of wine: Why it was given and by whom. There is no shortage of templates and designs. Plus, customers can even provide their own images and customized texts. Usually, the designs can be a beautiful image, a poem, personal sentiments, or customized artwork for any of the following:
Anniversary
Birthday
Congratulations
Father's Day
Mother's Day
Graduation
Special Holiday
Housewarming
Military
Retirement
Thank You
Valentines Day
Wedding
Affiliate Program Highlights
15% Per Sale
30 Cookie Days
Ideally, the company pays a commission on any net sales excluding shipping and packaging. "Most bottles sell for $75, so you would get approx. $11.25 per order."
Refersion is the company's choice to power its affiliate program. As usual, affiliates have access to banners and text links, as well as images to do their promotion. Checking your sales and commissions are always available on their dashboard.
✅ Splash Wines: Affordable Wine Delivered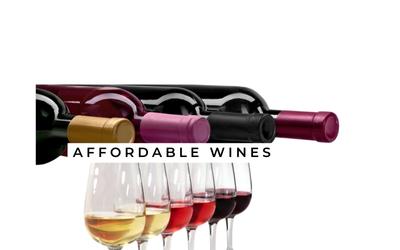 Firstly, this company is run by the family. For 3 generations they have been supplying high-quality red and white wines directly to the homes of consumers. Globally, the company connects with many winemakers to bring the best wines at the best prices directly to customers.
Definitely appealing for wine enthusiasts who are looking for great deals. By the same token, members can enjoy free shipping when they purchase a 15+ bottle case. Joining the Splash Wine affiliate program is ideal for marketers who want to target budget-conscious wine lovers. Commissions from successful referrals can be a lucrative source of income for affiliates.
Want to be a part of this company's affiliate program? You can sign up with CJ Affiliate (formerly Commission Junction), and then apply for approval. Typically, Splash Wines pay a 15% commission and they have a cookie duration of 30 days.
Supplying affiliates with multiple marketing tools, they are readily available to help you succeed with your promotional efforts. Accordingly, this is one of the wine companies with high reviews. Offering an assortment of wine brands customers can purchase by the case. For either red or white wines, consumers can purchase a combination or separately.
✅ Vinebox: Wine by the Glass
$20 per subscription
Cookie duration: 30 days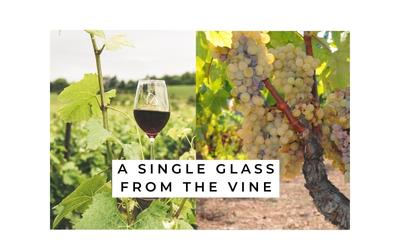 Taking a unique approach to wine sampling, Vinebox offers curated, single-serving glasses of wine. As a result, wine enthusiasts can explore various wines without committing to full bottles. Emphasizing quality and offering a selection of premium wines are important factors for Vinebox.
Again, this is another company that does global sourcing of their wines. Offering one of the best wine subscription services, customers can expect an exclusive taste of wines every season. With a customized box, consumers can taste new wines from countries around the world.
From their best, Vinebox delivers 9 wines right at the door to customers. Conveniently, customers have their delivery in single-glass servings to satisfy their palates. Isn't that appealing to those who want to expand their wine horizons?
Affiliates can promote the idea of trying high-quality wines one glass at a time. Being a part of the Vinebox affiliate program can make you stand out for its innovative product offering. The program offers commissions for successful referrals and the potential for repeat customers.
Linking up with ShareASale to power their affiliate program, you can apply for approval to promote their products.
✅ International Wine Accessories: IWA Galore
8% Commission
15 Cookie Days
Considering that the sale of wine and other alcoholic beverages is on the rise, so are wine accessories. Certainly, if you are a wine enthusiast, you may want to promote the accessories too. Albeit, International Wine Accessories offers a wide variety of products that you could promote:
Corkscrews
Wine glasses
Openers
Aerators and Funnels
Barware
Unique wine-themed gifts
Home and entertainment
Additionally, they offer customized wine cellars. Furthermore, they also have personalized gifts, and storage and cooling kits, just to name a few. To point out, the company does its own manufacturing of the products in the United States. Nevertheless, they still do importation of some products.
Because of the wide range of wine-related products, affiliates can reach the diversity of a wine-loving audience. The affiliate partnership is with Pepperjam if you would like to join their affiliate program. Tracking tools, banners, and text links are available. Even the suggestion of keywords and a data feed of more than 1,400 products are available.
✅ Drinks: A One-Stop Beverage Shop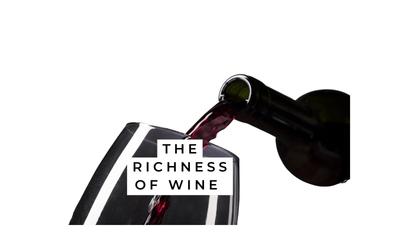 Offering a diverse selection of alcoholic beverages is what drinks.com is all about. From wines and spirits, customers have a convenient way to shop for their favorite drinks online. Instead of doing wine club subscriptions, Drinks focuses on transaction sales.
Delivering wine nationwide to 42 states and Washington D.C. the company makes wine quite affordable for customers. In addition, there are 14,000 pickup locations where consumers can receive their wine orders. Whenever customers are not at home to receive a delivery, these pickup locations are strategically convenient.
Among the Best Startup Employer companies, Drinks ranks at #18. Moreover, the company has many awards for several of their products. Collaborating with wineries on a global scale, the company brings some great quality wines to their customers.
Being a part of their affiliate program allows marketers to tap into a broader market. Promoting not only wines but also a variety of other alcoholic beverages, affiliates can benefit greatly from commissions. Primarily, this diversity can be an advantage for affiliates who would like to cater to a broader audience of beverage enthusiasts.
Using CJ Affiliate (formerly Commission Junction), as the hosting platform for their affiliate program, you can sign up for approval. The average customer purchase is about $70. Promoting their banners and text links, you can earn wine sale commissions of 8%. And there is a 45-day cookie duration.
✅ HomeWetBar
Do you like to entertain friends and family at home? Interestingly, HomeWetBar is one company that you could actually join and earn some money from their affiliate program. Specializing in unique bar and wine accessories, it is an ideal place for those whose interest is in-home entertainment. This company offers a wide range of products: From personalized barware to creative wine gadgets.
Participating in the company's affiliate program requires signing up with shareasale.com. Applying requires completing a brief online form. Approval may not be immediate, so be patient as they review your application.
Apart from just selling accessories, personalized gifts are huge with the HomeWetBar. Imagine unique gifts for just about every occasion. Rest assured that this company can meet every request for a customized gift. Surely, this is a great company to link up with.
Look at the benefits for affiliates:
10% Commission on Sales
15 Day Cookie
Eye-Catching Banners & Links
Full Product Data Feed
✅ Winebasket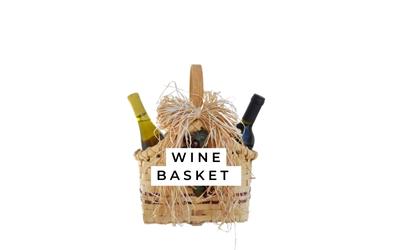 Known for its elegant gift baskets, Winebasket is the place for wine, gourmet food, and other goodies. Since these gift baskets offer versatile products, they are perfect for various occasions. Therefore making them ideal to promote.
Who doesn't like gorgeous handcraft products? Quite notably, everything this company makes is handcrafted. Backed by a 100% satisfaction guarantee, customers have the assurance that they are getting great products. Typically, Winebasket offers beautiful gift baskets with wines and other spirits. Also, fresh fruits, and organic and gourmet snacks. These gift baskets come in a range of prices.
Throughout the United States, free shipping is available for many of their gift baskets. Offering wines from all over the world, and across the country customers can expect the best. As an affiliate, you can target shoppers looking for premium and thoughtful gift ideas. Typically, Winebasket offers competitive commissions and seasonal promotions.
Management of the company's affiliate program goes through CJ Affiliate (formerly Commission Junction). When you register, you will be given a unique Publisher ID by CJ Affiliate for commission purposes. Featuring text links or banner ads, you can select and place them on your website/blog, or social media. Once you generate sales, you receive a 7% commission on everyone. A 45-day cookie makes it possible for additional sales.
✅ Wine Down Box
Is wine and cheese your thing? Every month subscribers can expect wines from California, artisan cheese, handcrafted and paired with crackers. Ensuring quality and freshness, the shipment of orders goes directly to the doors of customers.
As an affiliate, you can promote the idea of a monthly wine and food offer, especially for those who want a delightful experience. Being featured in the media (Huffington Post, and BuzzFeed for instance), the company's subscription boxes have a high conversion rate.
Again, the ShareASale affiliate network is the choice to manage their affiliate program. Each new subscription earns a $10 commission and a cookie duration of 30 days. Access to a variety of banners and text links, plus other tracking tools are available for affiliates.
✅ Wine On Sale
6% commission
Number of days for cookie: 30
Exactly as the name suggests, Wine On Sale focuses on discounted wines. Price-conscious consumers who are stretched for funds can still have quality wines at a low cost. Even on a low budget, Wine On Sale makes over 500 wines available at various price points.
Specializing in red, white, rose, champagne, and sparkling wine, there is always something on sale to suit the wallets of wine lovers. Helping consumers find and purchase quality wines at unbeatable prices is a guarantee.
As an affiliate, you can promote the affordability of these wines for budget-conscious wine lovers. Having a 100% satisfaction guarantee, you can rest assured that if you are not satisfied with your purchase the company will be right there to support you and make things right.
Similar to so many wine companies, they also collaborate with ShareASale to power their affiliate program. Needless to say, that's where you need to sign up if you want to get on board to earn affiliate commissions with them.
✅ Revel Wine Club
Here is another subscription-based wine service. But it offers a unique twist, specializing in organic and biodynamic wines. Do you have an interest in organic products? Preferably, your target audience could be environmentally conscious folks.
While this company sources wine from some of the top winemakers around the world, they do offer 4 lines of organic wines from California. Those who prefer having gluten-free and vegan-friendly wines, find these 4 lines ideal.
Promoting Revel Wine Club allows you to tap into the growing interest in sustainable and natural wine options. Ahead of many other wine companies, Revel Wine Club provides high-quality wine varieties that are not only organic but also contain no detectable sulfites. Some consumers may have a reaction to sulfites, so these wines are great choices.
Granted that you would like to be a part of their affiliate program, you can sign up with ShareASale. As long as you have the approval and make sales, you can earn 15% commissions. The duration of their cookie is 30 days.
Wine Affiliate Marketing Niche Ideas
Besides promoting wine, you can extend your niche with related topics. Matter of fact, you can write wine-related content to help people. A few ideas come to mind:
Reviews about different wine club membership/subscriptions
Companies that offer wine accessories
Customized wine cellars
Personalized wine gifts/baskets
Low-cost/pricey wines
Best wine varieties
Wine Tastings
Would you like to build an affiliate website in the wine niche? Provided that you love wine, it may not be hard for you to create your own website business. Realistically though, there are many others who need a little nudge with ideas.
By choosing the right affiliate programs, building a compelling website, creating valuable content, and promoting effectively, you can uncork a world of earning potential in the wine industry. So, raise your glass to a successful journey in wine affiliate marketing!
Boosting Your Earnings
Added to the various topics, you can further monetize your website by including other Alcohol Affiliate Programs. Equally important is getting the right training to build your website business.
Where can you get help without paying upfront? This is the training I used to learn about affiliate marketing and to create my own websites. Simply, follow a few steps and you are on your way to building your own website business. No technical experience is necessary.
"A year from now you may wish you had started today." (Karen Lamb)
Concluding Thoughts
Overall, being a participant in the Wine Affiliate Marketing programs can be life-changing for some people. Sure, the marketing strategies that you use are key factors in earning commissions. So is the commission percentage.
Obviously, these wine affiliate programs offer distinct opportunities for affiliate marketers. Depending on your target audience and niche, you can select the program that aligns best with your affiliate marketing strategy.
Of course, these are just a few of the wine affiliate programs available. Each has its unique strengths and opportunities for affiliate marketers. Indeed, Wine Affiliate Marketing offers an enticing blend of passion and profit.
Keep in mind that approval is not usually immediate for many of the affiliate programs. There may be a waiting period, like a couple of days. Some companies on ShareASale always want to see more information about your website and your marketing strategies.
Although this is optional, it has a lot to do with them giving you the approval to promote their products. Based on this, it is best to provide all the information to increase your chance of getting approved.
Hope you are happy with your experience at theworkathomebusiness.com. Please let us know if you have any questions, concerns, or suggestions. Feel free to share this page or leave a comment.
Carol
theworkathomebusiness.com
P. S. Sign Up For My #1 Recommended Training Course And Learn How To Start Your Online Business For FREE.
"If you don't try, you forfeit the opportunity." (Frank Sonnenberg)
P. P. S. Join in the first 7 days and Claim Your 59% Bonus.