The Peach Clothing Brand is specially designed for women to have access to both athleisure and professional apparel. Whether you want apparel for the gym, for work, or just casual wear, Peach Clothing Brand offers a stylish variety.
Ensuring that the clothes are versatile and comfortable, you can rest assured that they are quite eye-catching too. Equally, you can dress "up or down." Either for work or for the gym, the company also offers lots of accessories to complement your wear.
Want to be a stylist and join the business? To point out, it is a direct sales opportunity. As a gentle reminder, it is always best to conduct due diligence before you enroll in any business. Even if it sounds very good and it's hard to resist, it's important to find out if it is the right fit for you.
That's why I always recommend this training platform as my first choice for learning how to start your own online business.
Chiefly as a Peach Fashion Stylist, you can make money by selling clothes. Unlike other clothing direct-selling companies, the focus for Peach is on athleisure. Taking a look at some best-selling clothing for women clearly shows that athleisure is one of them.
Related: Athleisure Wear Women Adore
Can You Earn Meaningful Income With Peach Clothing Brand? (Review)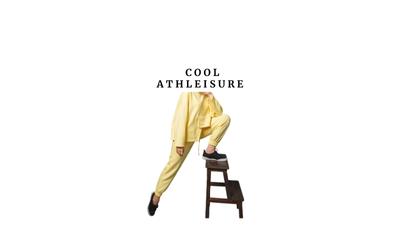 Over the years, athleisure clothing has been making its way as a key category in the clothing industry. Both men and women find athleisure clothing convenient for their daily lifestyles. No wonder, those who embrace the idea design their clothes so that people can dress up or dress down.
While some people really like the athleisure idea, others are not so much into it. How people perceive the solution that athleisure apparel offers is definitely an important factor to keep in mind. That is where your target audience comes in if you decide to become a Peach stylist.
Several direct-selling companies offer a similar opportunity. Since people always need clothes, there is certainly a demand. Nevertheless, some people only have an interest in unique clothing. Possibly, because of the one-of-a-kind effect of starting a business. Or just to make a social connection.
Personalize Customers' Shopping Experience
Ever think about earning extra income as a stylist? Like any other fashion stylist, Peach allows you to share fashionable clothing with customers. Plus, you'll get to personalize the shopping experience with them.
"Peach launches stylish collections of apparel and accessories four times a year and offers a line of perfect basics, called Essentials, year-round." (source: discoverpeach.com) Among the work essentials are dresses and jackets. Some jumpsuits are also available.
Markedly, Peach clothing designs fit well into a woman's busy lifestyle. From work to the gym, running quick errands, grocery shopping, getting to an appointment with the doctor or dentist and attending to the kid's school activities. Imagine the flexibility, just naming a few.
Modernizing The Direct Selling Business
According to the company, they have modernized the direct selling business. Most evident is that they make it more tech-savvy. Besides, social media plays a big role in how their members sell. Above all, they make their training quite interactive. Simply, the company makes everything easy and convenient for its stylists.
Having all these features in place allows stylists to make the shopping experience fun. Whatever form you present: At "gatherings, pop-ups, on social, by text, email or one-on-one." In addition to all these features, the company also provides stylists with a replicated website.
Starting As A Stylist The Digital Starter Kit
Important to realize that you can start your own business with this company for $99. Compared to other clothing direct-selling companies, Peach is one of the best to give serious thought to. Notwithstanding, take a look at the compensation plan to see if the business opportunity will work for you.
Likewise, checking out Matilda Jane Clothing Reviews and making a comparison may influence your decision. Rest assured that Peach is not as risky as the companies that have a higher starter kit fee.
Realizing that the Peach digital starter kit is just a basic one, you can add more items to it if you would like. Essentially, the kit gives you access to a replicated website and all the business tools you will need. Coupled with that is the access to "$100 worth of clothing that you can wear or share."
Offering lots of athleisure wear, you can sell customers "chic and stylish" items for work, and for the gym. Truly, the company does well with a modern twist.
Together with comfy clothing and high-quality accessories, women are embracing simplicity. Watch this short video showcasing some looks. High-quality leggings and fashion are definitely clothing essentials that some women won't give up on especially these days.
Special Mentorship Program
Of course, being a stylist allows you to set your business on your own terms. So whether you want to style women in their homes, in your home, or even virtually is convenient. Apart from the usual parties, setting up pop-up shops can draw much attention to show your apparel collections.
Because the company wants you to succeed in your business, they offer this special mentorship program called THRIVE. Together with all the innovative training tools, they offer members the opportunity to develop their entrepreneurial skills.
Shortly after you join the company, you can expect a connection with another stylist. Certainly, you will be able to meet up and get some mentoring to help you in your new business.
Compensation
How much time you dedicate to your business can determine your commission earnings. Notably, the benefits of becoming a Peach stylist offer more than just the "opportunity to build their own exciting fashion business."
"Specifically, Peach Stylists can earn up to 40% commission on sales, in addition to bonuses and commissions for building a team. Stylists earn 40% discounts on Peach products seasonally and receive unparalleled personal and professional development training with the support of a positive, caring community. Learn more here!"
Seemingly, there are no monthly quotas to remain active. Albeit, if you want to "continue as an "official" Stylist with Peach, you need to "sell a minimum of $1,000 in net sales within any given 6-month period." (source: discoverpeach.com/faq)
Multi-level Marketing Structure
Though the possibility of earning money with Peach is quite realistic, earning a meaningful income may be a challenge. The point to remember is that the compensation structure is a multi-level marketing structure.
Usually, people who join this kind of structure make money using the most common ways. Firstly, to sell the products and secondly to build a team.
Aiming for your team to be successful is the ideal thing to do. Once your team members are making sales you will earn commissions from those sales. Think of what will happen when they are not making consistent sales. Can you see why the earning potential may be challenging?
Related: Can You Make Money With Amazon Women's Fashion Clothing?
Ideal Business Model Or Not?
Primarily, clothing direct sales companies offer people the opportunity to sell clothes and some accessories. Compared to some clothing brands, Peach certainly offers a more practical solution for women who don't mind the idea. After work for instance you can easily transform your work clothes into gym clothes.
Undoubtedly, the design of this business model may not be ideal. Making meaningful income requires recruiting people to join the business opportunity. Selling products alone won't allow you to earn enough money. Unless you are selling a lot of course. That's why recruiting and building your team is so important. The people that you recruit also need to recruit others too.
That's how you start building your downline. As the process continues, and your downline grows, your income increases. Discovering more about the compensation plan gives much insight.
Notable Caveats
Evidently, the items can be a bit pricey for some people. For this reason, they may have some hesitation about purchasing. Take for instance the price of leggings which range from $44 – to $99. Most of the prices for tees and tanks range from $34 to over $50.
Knowing your audience will be key if you are thinking about joining the business opportunity. How many people are willing to pay such prices for simple clothing? Definitely, having a big audience may very well work out. Will there be a sales challenge since people can get similar items for less?
Similar Items Are Popular
Though the clothes may be tempting, similar items are quite popular in other places. Depending on the quality, of course, customers may just go for the cheaper brands.
Ordering Online May Be Problematic
Purchasing clothes from just one company may not be a concern for some people. Now that purchasing online from home is so convenient, some customers really don't mind that.
Nonetheless, some people are wary about purchasing clothes online. Size and fitting, quality, and colors are factors of concern.
Indeed, Peach clothing designs make it easy for women to mix and match their outfits. As a result, they can end up with varying looks. Because of this, customers may not need to make regular purchases. Without a doubt, customers may not return often enough to make more orders.
An Alternative Business Model
In case you are not seeing the success that you want with the Peach business opportunity, you could think about the affiliate marketing alternative. Having this alternative allows you to link up with more than just one company. Tons of companies offer people the opportunity to promote their products. In return, they pay you a commission when you make sales.
Don't want to purchase sample products to wear or to show customers? Rather than relying on just one company's products, why not promote items from more companies? Affiliate marketing allows you to do that.
Right now, doing affiliate marketing is probably the cheapest online business to start. Millions of people are capitalizing on the affiliate marketing opportunity to generate income. Significantly, you don't have to do any of the following:
Purchase inventory
Pay fees
Recruit people
Build a downline
Use a replicated website
Create Your Own Affiliate Website
Now that you see that there is an alternative, are you ready to build your website? Actually, building your own clothing affiliate website is not hard. Let me point out that you don't have to focus on clothing.
Matter of fact, if you have a passion for another area, you can create your website based on that. And if you are still not sure of what to focus on for your website, here are some evergreen niche ideas that I have put together. Particularly, the keyword research for these ideas shows that there is good potential to earn well with these.
Keeping your niche narrow is definitely a great idea. Today, it is easier than ever to promote lots of products. What is your favorite company? Is it Amazon, Target, Etsy, or is it Walmart? Consider the products that you love and would like to share with others. It doesn't matter if they are digital or physical products. Services are just as important too.
Simply use this step-by-step training to guide you. Within a short time, you can have your own website up for the world to see the products or services that you love, use, and recommend.
"A year from now you may wish you had started today."
(Karen Lamb)
Concluding Thoughts
Overall, if you have a passion for the business opportunity that Peach Clothing Brand offers, then, by all means, give it a try. Amidst the concerns about similar clothing, it may just work well for you.
Even though other clothing brands offer similar items, the emphasis on athleisure by Peach seems to be quite strong. Not to mention making sure that each item complements the other. Sure enough, these factors may work in your favor.
Nonetheless, if you should ever want to try an alternative, then you can always think about some top fashion affiliate programs to promote. By doing so, you can still earn commissions from your sales.
Hope you are happy with your experience at theworkathomebusiness.com. If you have any questions, concerns, or suggestions please let us know. Feel free to share this page or leave a comment.
Carol
theworkathomebusiness.com
P. S. Sign Up For My #1 Recommended Training Course And Learn How To Start Your Online Business.
"Don't worry about funding if you don't need it. Today it's cheaper to start a business than ever."
(Noah Everett)