Can You Make Money With Craft Direct Sales Companies? No doubt you can. So if you want to have fun and be creative with crafts, you can check Craft Direct Sales Companies. Key focus of this post shares some of the best companies that you can think about.
When you are creative with crafts you can make beautiful, one of a kind gifts. Matter of fact, crafts provide an ideal alternative for screen free time with the family. Especially nowadays, Craft Direct Sales Companies come in handy with various activities. Even grandmas and grandpas can get on board and join in the fun.
Instead of coming up with your own idea, you can capitalize on what other companies already have in place. Of course, that is Direct Sales. Evidently, the craft business still captures many people's interest.
Want To Start Your Own Online Business? Click This Link For Free Training.
"Provoke your inner energy; Challenge yourself and you will achieve amazing things." (Mohammed Sekouty)
Related: Making Crafts at Home to Sell
The Craft Business is Huge
In case you want to start a craft business, you'll find some great companies below. Keep in mind that these companies may just focus on one product for craft activity. Scrap booking for instance is a typical example. No doubt, the craft business isn't going away. Just look at the steadiness on Google Trend and the information from qz.com.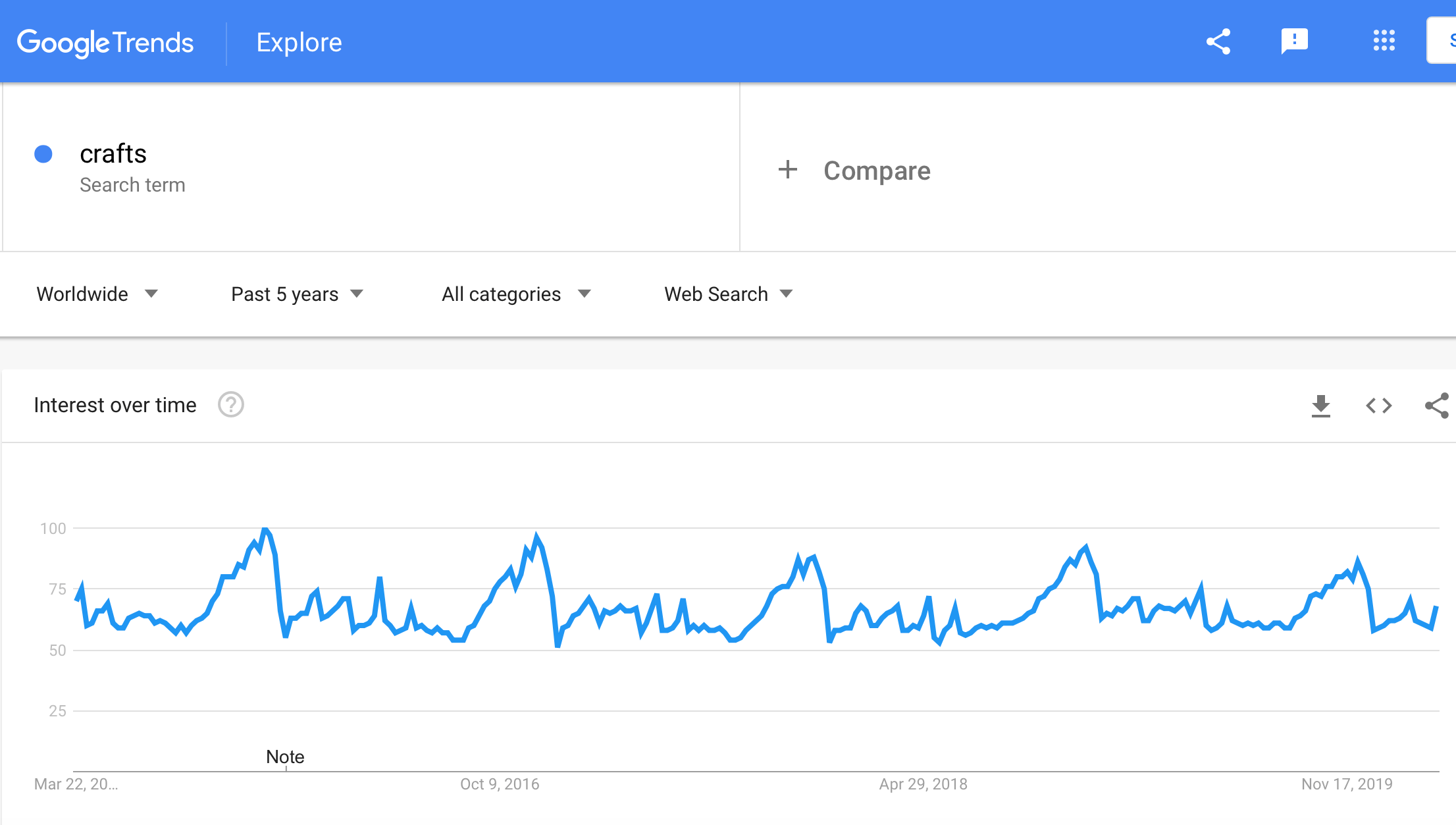 "The total size of the US creative industry is now $43.9 billion, according to new research from the Association For Creative Industries, until recently known as the Craft and Hobby Association. That's an increase of 45% from the $30.1 billion measured last time the study was done in 2011…"
(source: qz.com)
Can You Make Money With Craft Direct Sales Companies?
Do remember to check the compensation plan that the company offers. Before you decide to join, it is important to note the specific requirements that you'll have to meet. Many times, the disclosure is not straight up front. Only to hear about it after you sign up. Take for instance, specific monthly sales to make. Are there any monthly or annual fees?
Chalky & Company
Would you love to create beautiful crafts with chalky paint? Operating a Chalky business allows you to sell "creative products that inspire people and give them helpful ways to simplify and be creative with their life projects." (source: chalkyandcompany.com/)
Particularly, this company focuses on the use of "painters powder." Adding a little water and mixing well together gives the powder a good consistency. Then you'd add it to the paint and mix well. It's now chalky paint ready for creating anything. To use this powder, watch this short video.
Starter Kits
Three different kits are available. Each one comes with basic products like stencils, paints, foam brushes, catalogs. Depending on how you want to start your business, you can start with a kit as low as $39. Then there is one for $99.
Kit #3 has certain specifics to meet. Primarily, this is for those who want to host parties to become an independent Chalky & Company consultant. Hosting parties can get you to the top. Here are the specifics:
$200 – $399 party and earn starter kit worth over $50
$400 party and earn a starter kit worth over $190
Notably: Wood kits are from natural wood. Uniquely, every piece of wood has a special character which "include knots and rustic charm that can be Chalky Painted to perfection at our Workshops offered all across the United States." (source: chalkyandcompany.com/)
Reaching Customers
Party hosting as usual is the typical way to introduce prospective customers to the products. Together with friends and family you can make some cool crafts. Enjoying the time together can be therapeutic indeed.
Since there are other companies with similar products that are less costly, people may prefer to purchase those. Still, Chalky has an edge. Because they help with your creativity from beginning to end, people are drawn to that. Moreover, newbie crafters who can learn how to customize with different techniques.
Earning With Chalky
Being a distributor, you can earn commissions up to 30% on all your sales. Important to realize that you need to meet the company's requirement to remain active. Sure enough, this requires meeting specific sales. Again, demonstration parties and recruiting others are the usual ways to earn commissions and bonuses respectively. Watch this short video to see if this is the right business you'd like to pursue.
Changing your thoughts about this business model? Why not learn with Wealthy Affiliate?
"Doing the best at this moment puts you in the best place for the next moment." (Oprah Winfrey)
Read More: Don't Be Fooled By Work Home Assembler Jobs
Creative Memories
Do you have an interest in preserving memories? While you can have fun with scrap booking, you can also earn commissions. So if this is your hobby and you love to "network and share memories," you can actually start the scrap booking business. Everything that you need to start is in the kit which cost $49 per year.
Once you join, you "receive an instant $10 account credit to use on your first order." Plus, a personalized link and marketing tools. Themes and items vary and some are quite unique.
Indeed, scrap booking is more popular these days. Forasmuch as the opportunity is there to earn money, it can be quite competitive. Unless you are really into scrap booking and want to do it as a business, you can go all out and pursue it. Best to weigh the pros and cons carefully though.
Bear in mind that similar products are in some craft stores with cheaper prices. Correspondingly, Amazon carries several items from Creative Memories. I remember learning to do my first scrapbook in a Joann's fabric store years ago. Right there in the store, I could get all the materials and immediately start scrap booking.
How You Can Earn
Earnings are "based on your annual order volume, what we call an Account Balance. The more you and your customers order over the course of 12 months, the more you earn. And you can start earning on a team right from the start." (source: creativememories.com)
Remember to check out the compensation plan before you join. Simply watch this video to learn more about the product.
"As an Adviser, you can also receive Account Credits. With each $2000 in purchases in your personal or group sales account in a calendar month, you will earn a $100 account credit. They're perfect to use for samples, personal purchases or to reward and encourage your team or loyal customers." (source: creativememories.com)
Different from many companies, there is no minimum sales requirement to meet on a monthly basis. But hosting parties to introduce products to potential customers can get costly. Anyway, if you are very passionate about preserving and sharing memories, it's definitely a good business to try.
"A dream is your creative vision for your life in the future." (Denis Waitley)
Chalk Couture
Cost for starter kit: $99, plus $19.99 for a website which starts the second month after joining. With this company, you can definitely make beautiful DIY designs. Rest assured that they are high quality ones too. Chiefly, products like chalk paste, stencils and couture ink allow you to create attractive designs. From decorating the home and apparels to chalkboards.
By the way, you don't have to be artistic to create beautiful things with Chalk Couture. Essentially, everything that you need to be creative is in the kit. Immediately after opening the box, you can start your creativity. Just peel away the back of the reusable stencils and place them where you want the designs. Following that, you apply the chalk paste over the stencils.
Removing the stencils reveal gorgeous chalk designs. Here is a video with a demonstration. Seeing that the stencils are reusable, they can last for awhile. So you can get several uses from them as long as you use them with care and clean them after use.
DIY Products That Keep Selling
Coupled with chalk paste, ink and stencils, people can do their own DIY home decoration. Amazingly, making your own decorations and personalizing them can be quite engaging for many people.
Taking into account that you will be selling consumable products, people may use them quickly. Practically, there is always room to keep selling more. Therefore, if your audience has a passion for this type of craft activity, rest assured that they are likely to be return customers.
Nevertheless, there is competition with craft stores offering similar products. Usually, their prices are even lower.
Methods of Earning
To point out, there are two ways to earn money with this company. Firstly, you can do wholesale purchasing. Obviously, the purpose is to resell the products with retail mark-up. Almost 40% profit margin can be a reality whenever you resell a product.
Secondly, you can earn through a duplicate website from the company. Regardless, there is a monthly subscription fee of $19.99. This starts the second month after you join. Is it worth it? Probably, because you'll have full use of the website.
Significantly, there is a drop in commissions with sales from the website. Only 25% from your sales. Though it is lower than the first method, it is still appreciable. Certainly, having a website can rev up sales as long as there is traffic.
Clearly, this video can give the information you need to know. Further, you won't have to spend money to stack up on inventory. Neither do you have to worry about shipping. Ready to make money with this company?
"When you find an idea that you just can't stop thinking about, that's probably a good one to pursue." (Josh James)
Close To My Heart
Focusing on scrap booking and cards, you can start with a kit for $75. DIY card making can bring joy and touch hearts. In this kit you'll find all sorts of items like card bases, die-cuts, a stamp block and mini ink pad, just naming a few.
Truly, the competition can be hard to beat. Several other companies do have a similar mission to be creative, to preserve and share memories that are dear to you. Take a look at this short video.
Making Commissions on Sales
Consultants can expect commissions on sales to start at 22%. Depending on how well you are doing with sales, you can earn a higher percentage of 35%. Needless to say, you need to meet the sales requirement to continue as an active member.
Be mindful of the fact that you need to purchase products to resell. Buying products to introduce to prospective customers can weigh heavily on the pocket. Normally, sales follow the usual party presentations. Likewise, you can sell through a free website. Unlike many other companies you do not pay a monthly subscription fee for a website.
"It's not about ideas. It's about making ideas happen." (Scott Belsky)
Stampin' Up!
Most important focus for this company is making stunning cards. Surprisingly, these cards do have sophistication to the many styles that are available. Obtaining a starter kit for $99, you will find all the basics. More than that, there are business supplies in the kit and shipping is free.
Becoming a member with this company gives access to a number of benefits such as product discounts. Albeit, owning a Stampin' Up business allows you to teach and inspire others to be creative. Either "in person or online, you and your customers can have an amazing crafting experience, no matter your skill level."
Every quarter, the company sends out a magazine with "project ideas, business tips" and spotlights. Besides, you can expect an email every week.
How to Earn Cash and Rewards
"As a demonstrator, you'll earn 20–25% on every sale plus additional income based on sales volume. You can also earn team commissions as you recruit others to join your team. And for all of you superstars who love to go above and beyond, you can earn an amazing incentive trip every year." (source: stampinup.com)
Core Compensation
"There are two types of demonstrator benefits you can earn through the compensation plan. The first is core compensation; this includes instant income, volume rebates, team commissions and performance bonuses. These are forms of monetary compensation you receive as cash deposits in your bank account." (source: my.stampinup.com)
Mostly through parties again or a duplicate website, that's how you can sell. Based on your personal sales, the people you recruit and the sales they make will impact your earnings.
"The only thing worse than starting something and failing… is not starting something." (Seth Godin)
Concluding Thoughts
Can You Make Money With Craft Direct Sales Companies? Overall, you can certainly share creative craft ideas from anyone of these companies and make money. Often, the presentation to you makes it look way too easy. Beyond shadow of doubt, it may not happen fast enough.
Come what may, the competition is there. So here is my alternative. Creating cards, making chalky home decorations and putting scrapbooks together can definitely be fun. Realizing your money dream however can be a challenge. Don't fall too quickly for all the financial goodness you hear about them.
Before finding my #1 recommendation, I tried more than one direct sales company. And things never work out. To build a business online, Wealthy Affiliate can show you how to start free.
"Don't worry about funding if you don't need it. Today it's cheaper to start a business than ever." (Noah Everett)
Click This Link And See What It Looks Like On The Inside.
Hope you are happy with your experience at theworkathomebusiness.com. If you have any questions, concerns or suggestions please let us know. Feel free to share this page or leave a comment.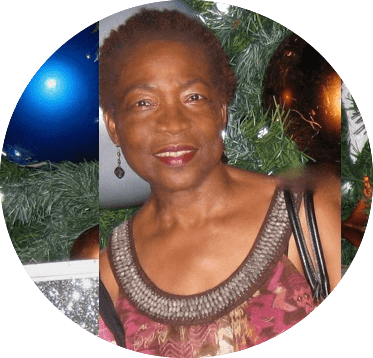 Carol
theworkathomebusiness.com
P. S. Sign Up For My #1 Recommended Training Course And Learn How To Start Your Online Business For FREE.
"If you don't try, you forfeit the opportunity." (Frank Sonnenberg)
Suggested Resources
Scrapbook Leather Photo Album Guest Book Memory Book
Pretty Simple Lettering: Modern Calligraphy
DIY Self-Adhesive Silk Screen Printing Stencil Letters Pattern Reusable
Finger Sponge Dauber for Painting Ink Crafts Chalk Card Making