Notably, a Data Entry Job Description includes processing information on a computer. Ideally, a Data Entry Job description focuses on the specific duties for the job. This post focuses on the key aspects of a Data Entry Job Description.
Firstly, the job has a lot to do with typing speed. Matter of fact, you have to be letter and word-perfect. That is to say, you need to do fast-paced typing. To emphasize, it is all about specific details and correctness.
Keep in mind that the details you type in that computer are the records for a company. Therefore being accurate is key, and information must be kept confidential.
Everyday Obligations
Some obligations of a Data Entry Job Description includes these daily tasks.
Collect data
Check for errors within data
Report data errors
Organize files
Type data into computer
You May Also Like: Amazing Data Entry Work at Home
---
Data Entry Job Description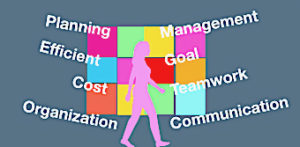 Specifically, a Data Entry Job Description states all expectations and the commitment to the job. Of course, one size doesn't fit all. For sure, it depends on the job type.
Main Goal: Generally, the main goal of a Data Entry Job Description is to type data from different source materials. In addition, you create a data archive for easy processing and efficiency.
RELATED: Start Getting More Data Entry Work at Home Opportunities
Essential Duties and Accountability
Collect and put data together
Examine materials for errors
Validate and fix mistakes
Clarify errors and amend
Reorganize data
Type information into specific database. Use correct forms/files
Check for accuracy
Transfer documents electronically
Put documents in designated area
Update logbooks and other files
Reply to inquires backed up with appropriate documents
Photocopy documents as necessary
Adhere to principles and data protection standards
Manage your own supplies
RELATED: Data Entry Online Jobs
Personal Requirements
Complete high school with a diploma
Good mastery of computer basics: Added training is desirable
Competent with different Microsoft applications
Excellent spelling and good grammatical skills
Familiar with secretarial and managerial proceedings
RELATED: Boost Your Working At Home Jobs With These opportunities
Important Skills
Generally, a data entry applicant has the following skills:
Communicates well, verbally and written
Keeps information confidential
Collects and manages information
RELATED: Strategies to Find Legitimate Data Entry Jobs
Pros
Given the above Data Entry Job Description, here are a few positives about the job.
Minimum basic training
Higher training leads to advanced positions
Work remotely
Work with different companies
Cons
On the negative side, a Data Entry Job has a few caveats.
Low salary (average is about $28,000 annually)
Little or no provision for upward mobility
Sedentary job
Work can get tedious/boring
To point out here, the salary depends on various factors. For instance, your typing speed and accuracy. Likewise working remotely or in office location are also key.
RELATED: Earn Extra Money Home
Data Entry in Excel
Do you think that your current data entry job is boring? Maybe it is time to take it up a notch with Excel. Chiefly, this application is used often for keeping financial accounts and this deals with considerable amount of data. Assuredly, this can be more challenging than many other data entry jobs.
In this case, you need to devise successful plans for companies/clients. Requirements for Data Entry Excel Jobs include understanding the programming language of Excel per se. Additionally, knowledge of other Microsoft applications are advantageous too.
Medical Coding Jobs
Obviously, these jobs have to do with health care and medical coding. This includes health insurance companies, nursing homes and billing companies. However, it is important to note that the job you do depends on your certificate of achievement and some experience is required.
For some companies, they may just require a high school diploma or GED equivalent. Usually, a minimum of one year experience or the completion of an approved coding education program are required by some companies too.
Customer Relationship Management Job
As a clerk, the Data Entry Job Description allows you access to specific software for Customer Relationship Management. Specifically, you need to enter the raw data accurately. Again, information must be confidential.
Writing Content
Let your writing skills earn money for you. Surely, you can sign up with Fiverr.com for freelance jobs and write articles.
RELATED: Earn From Home in Wealthy Affiliate
Final Thoughts
Overall, any Data Entry Job Description has all the basics that a data entry clerk is required to do. Of course, the type of job will have some variation. Remember, if you work from home, access to high speed internet is key.
Being proficient with your Microsoft skills, like Excel and Google Sheets can increase your chance for a data entry job. Furthermore, being highly motivated, and having the desire to achieve are also important.
Turned Off With This Data Entry Job Description? An Alternative
On the other hand however, if this Data Entry Job Description doesn't seem like what you really want, then you can check out my #1 alternative here. Ideally, you can build your own website with the free training. In the event that you desire to move forward with this training, you have the option to continue free with the program or upgrade. Certainly the upgrade option offers much more.

Hope you are happy with your experience at theworkathomebusiness.com. If you have any questions, concerns or suggestions please let us know. Feel free to share this page or leave a comment.
Carol
theworkathomebusiness.com
Read More
https://theworkathomebusiness.com/the-work-at-home-business-review-does-wealthy-affiliate-work
SaveSave
SaveSave
SaveSave
SaveSave
SaveSave
SaveSave
SaveSave
SaveSave
SaveSave
SaveSave
SaveSave