What Is Organo Gold Coffee? Can it really help people's illnesses? Offering a unique instant coffee that has several health benefits, this product has become quite popular. No wonder people want to know exactly: What Is Organo Coffee?
The key focus of this post shares 2 aspects of how this product can be of benefit to you. Firstly, it looks at the health benefits of this coffee. Secondly, it looks at the business opportunity that the company offers with this product.
Notably, the name of the company that produces this product is ORGANO. Clearly, it is one of those direct sales companies. So if you are thinking about joining the company, your business will focus mainly on selling coffee. According to the company, their brand is quite unique.
Chiefly, the products they offer are infused with the powerhouse mushroom Ganoderma Lucidum. Due to its healing properties and many health benefits, the views about the products and the business opportunity vary. Some people for instance think that this is one of the best direct sales companies to join.
Table of Contents
RELATED: The Melaleuca Review
Certainly, there are many people who enjoy being a part of the business and are happy with how much money they make. Taking a look at some reviews on indeed.com is a testament to people's success.
What Is Organo Gold Coffee?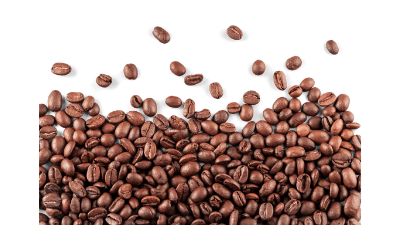 Company: ORGANO
Founder: Bernardo "Bernie" Chua and Shane Morand
Year Founded: 2008
Business Method: MLM/Direct Sales
Compensation Structure: Multi-level
Products: Beverages (coffee, green and red tea, cocoa), supplements, weight management, personal care, skin care)
Cost to join: $49.95 – $1,300
Website: www.organogold.com
Ideal For: People who love having coffee and tea. Also, those who want to earn money with this particular business model.
According to the company's mission: "Organo is a global network marketing company on a mission to change lives by helping people reach new levels of balance, freedom, and well-being through our premium products and business opportunity." Aiming to "Bring the Treasures of the Earth to the people of the world," the company provides products to "improve the health, wealth, and balance in people's lives." (source: organogold.com)
Mainly, the company shares the "knowledge of a healthy alternative to regular coffee." No doubt, Organo is reaching people all over the world today. Right now, there are thousands of independent distributors in 5 continents. Matter of fact, there are more than 50 countries and growing.
A Cup Of Organo Royal Coffee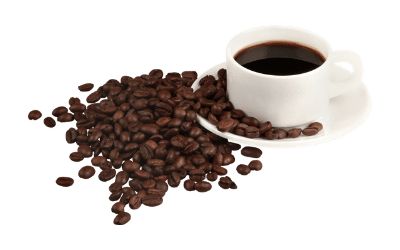 Enriched with Ganoderma mushrooms, this "medium-dark roast is a blend of Arabica beans and Robusta beans." Given that this is instant coffee, it mixes in a jiffy giving a "flavorful cup of gourmet coffee." With 100% certified organic Ganoderma Lucidum as an added ingredient, it provides a rich source of antioxidants.
Naturally, antioxidants can help to boost your health. Giving the hint of a nutty flavor, Ganoderma balances the richness, and smoothness of this black coffee. Although there is no need to add sugar or creamer, you can customize your black coffee to suit your taste. Just empty one sachet into a cup, and fill it with hot water. Stir, and enjoy. Or add ice and mix for a "cool gourmet coffee treat."
RELATED: Cocoa Exchange Reviews
Why is Ogano Gold Coffee different? Using an infusion of Ganoderma in their coffee is what is causing the craze. Being a "prized edible mushroom," Ganoderma is quite popular in China, Japan, and other Asian countries. Many people consume it because of the perceived health benefits.
Now, the Western world is rediscovering its goodness. Is this mushroom a superfood? Seemingly, there are claims that Ganoderma is one of the top sources of antioxidants.
Organo Coffee Benefits
Specifically, here are a few health benefits that some people tout:
Supports the immune system
Improves quality of sleep
Provides natural body detoxification
Fights against fatigue
Helps to boost energy
Improves memory
Lowers cholesterol
Reduces inflammation
Relieves stress
Reverses aging
Stimulates blood circulation
Controls blood glucose levels
Oxygenates the body
Gives better focus for doing your task efficiently
Sounds too good to be true? Check out this source for further reading about the health benefits.
RELATED: Miracle CBD Hemp Oil Benefits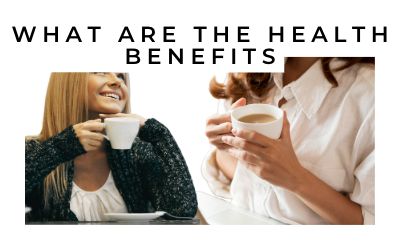 Does Ganoderma Lucidum Coffee really have health benefits? Widely used in Chinese tradition for its medicinal benefits, this mushroom is an extraordinary species. It's a red mushroom that promotes health and well-being dating back more than 2000 years. Known also as the red Reishi mushroom in Japan, the Lingzhi mushroom in China, and the Youngzhi mushroom in Korea, it is considered the superpower of mushrooms.
Organo Coffee Reviews: Some Side Effects
Today, Ganoderma is one of the most popular medicinal mushrooms also in the United States. Recent reports are now supporting some health claims. Learn more about it here. Because Organo coffee contains Ganoderma, you can see why some people rave about the health benefits. Beyond regular coffee, it is seen as a healthier replacement.
Regardless, there needs to be more scientific proof of the health benefits of Ganoderma coffee. But there are research indications that taking Ganoderma by itself may really have medicinal benefits.
On the negative side, however, there is not much about the possible side effects of Ganoderma coffee. Among the reported effects, some people get a bit dizzy. Others experience an upset stomach. Still, there are others who even experience skin irritation.
Want to include Ganoderma coffee in your diet? Remember that it is always best to talk with your doctor before consuming this product. Keep in mind that herbal supplements do not undergo any regulation from the Food and Drug Administration (FDA) in the United States. Needless to say, the safety concerns about ingredients may be damaging.
Buy Organo Gold Black Coffee on Amazon?
Even on Amazon, you will find some Organo products. A few consumers however believe that some of these products are not authentic. That's one of the reasons most direct sales companies don't approve of their products on such marketplaces.
Of course, they want to protect their brand. Hence, some companies suggest that consumers should only purchase products from their independent distributors or from their websites. Following are some products that are available on the Amazon marketplace:
Black Ganoderma Coffee
Cafe Supreme 100% Certified Ganoderma Extract
Organic Gourmet Coffee, Cafe Latte
Combo Pack of Black Coffee and Cafe Latte
Red Tea with Cordyceps and Ganoderma
Green Tea combined with 100% Organic Ganoderma
RELATED: Nu Skin Amazon Products Or Direct Sales
Joining Organo Gold
After reading all this information about Organo Gold Coffee, you may want to partner with the company as an independent distributor. One drawback here is that you will need to sign up through a sponsor. Don't have a sponsor? An authorized Organo independent distributor will assist you once you complete the form on the company's website.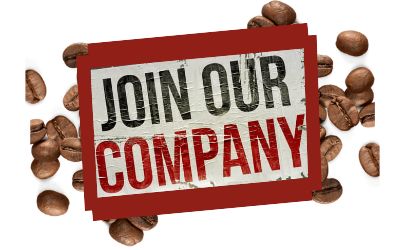 When you register, you will need to purchase a "Business Entry Kit" for $49.95. Included in this kit you'll find:
A binder
Training materials (brochures and applications)
Samples of coffee
Watch this short video to see how you can earn income with the company.
If you would like to start a business with the company, you may get free access for a year. Depending on your location (country/region) the "Business Entry Kit" may vary. From time to time, the tools may change. Primarily, this kit allows "free access for one year to your back office." Along with that comes a replicated website. A record of all the business transactions you do and the commissions you earn are in this back office.
Organo takes care of all the orders on your replicated website. Processing payments, shipping the products, and customer service. From your sales, you'll earn a commission. Every week the company gives a payout.
Starting Your Organo Business
Literally, purchasing the business entry kit is a requirement. Most notable is that you won't find any box with coffee in this kit. Rather, it is ideal for those who would like to purchase their coffee at wholesale prices. Serious about the Organo business opportunity? Provided that you have the funds, you may want to make your wholesale purchases at the time of signing up.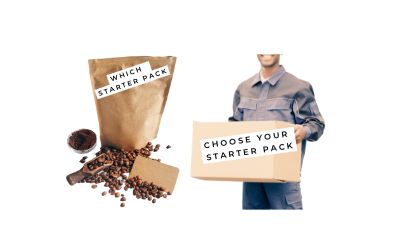 At the end of your free access, a renewal fee of $25 will apply. Based on your reason for joining the company, you can choose from the other 3 options below. For each option, auto-shipment is available. Each month you'll need to purchase a specific amount of products to qualify for automatic shipment. Either you use the products yourself or sell them.
RELATED: How To Start A Work At Home Business
1. Bronze Beverage Starter Pack (cost: $150)
Minimum personal volume order: $50 per month on auto-ship and compensation earnings at 10%. Content includes 8 boxes of the following products:
2 gourmet black coffee
2 gourmet mocha
2 gourmet latte
1 hot chocolate
1 green tea
Though this is not the ideal business pack, you can still consume a pack or two. Likewise, giving out a couple of samples to get your business off the ground. Sure enough, you will also want to sell a few as well. Is this kit within your budget?
Looking at the pros and cons, you may want to start with it instead of buying wholesale. Ordering the auto shipment 3 packs can cover the $50 monthly cost. (includes a box of black coffee, a latte, and a mocha)
2. Silver Pack (cost: $450)
Personal volume order: $100 per month on auto-ship and commission up to 15%. Containing 18 boxes, this kit definitely has enough products to start your business. Among the contents, you'll find the following:
4 gourmet black coffee
2 gourmet mocha
4 gourmet latte
2 hot chocolate
1 green tea
1 Ganoderma
1 mycelium
1 spore
1 grape-seed
1 G3 Premium Beauty Soap
3. Gold Pack (cost: $1300)
Cost per month for personal volume order: $100 with auto-shipment and 20% commission on your sales. More than 60 boxes are offered in this kit. While this is the most pricey pack, some distributors think that it is the best. Given all you need, here are the contents:
15 gourmet black coffee
10 gourmet mocha
15 gourmet latte
6 hot chocolate
6 green tea
3 Ganoderma
2 mycelium
2 spores
2 grape-seed
2 G3 soaps
Totally, if you want to commit to this particular business, this kit is probably the way to go. There is enough coffee to drink, enough for a sample giveaway, and enough to sell. Choosing the silver or gold package requires an order of $100 per personal volume each month. To cover this, you can just order a pack of 6 or any mix that gives that total or more.
Auto-shipment on a monthly basis is optional, so you can just purchase wholesale as the need arises. Setting up auto-ship is easy and convenient. Rest assured that you can cancel an order before shipping.
Adding up the cost, any package that you choose comes with an additional cost. Let's look at the breakdown. Keep in mind that each one includes the "Business Entry Kit" for $49.95.
Bronze: About $800
Silver: About $1,700
Gold: About $2,550
As a newbie, you may consider this quite pricey. Notwithstanding, affiliate marketing is a great way to earn income. Without having to dig deep into your pocket you can build your own website, promote other people's products, and earn a commission on your sales. Best of all, you can learn how to do this for free. And if you want to take your training up a notch, you can pay extra to do so.
Helping Amidst the Caveats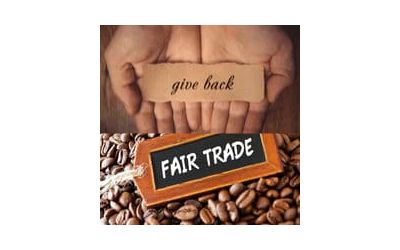 Giving back to the community is a highlight for the company and is a big deal. Take a look at their "latest initiative" Bags For Life. Knowing that this provides work for unemployed women in "impoverished urban areas speaks to their core purpose." Through the promotion of "sustainable production," the company is helping to transform the livelihood of many families.
Notably, there are a few caveats though. According to this article, a lawsuit was filed against the Organo Gold company. Chiefly, the allegation in court is that the mushroom in the coffee is unsafe for the consumer's health.
More specifically, the Ganoderma lucidum contains properties that can thin the blood, unknown to the consumer. For the plaintiff, this is troubling because the sales representatives don't mention such side effects in their presentations. Neither are there warning labels on the packages.
Every day for 2 weeks the plaintiff consumed a cup of Organo Gold coffee. Unknown to him, Ganoderma lucidum naturally thins the blood and this can prevent proper clotting of the blood. Additionally, this can also cause bleeding or the intestines which may lead to other complications.
Only after undergoing gastric surgery, the plaintiff learned that the consumption of Ganoderma lucidum may have negative health implications. Again, you can read the article here.
What happens to Organo Gold Coffee? Since that lawsuit, what happened to Organa Gold Coffee? Needless to say, the company is still selling its Organo Gold gourmet black coffee and other Organa Gold products with their rare and exotic ingredients. Similar to other products, it is important to read the labels before consumption.
Here is a snippet of what the company says about how to use the Ganoderma lucidum capsules: "Always read and follow the label, including caution and warning information. This product may not be suitable for everyone."
Concluding Thoughts
Overall, when you know What Is Organo Gold Coffee, you may just want to drink it and reap the health benefits. And also capitalize on how you can earn from it. Though some people think that using Ganoderma to promote "health and longevity" could be a traditional custom, it's still worth trying.
Here are a few aspects of affiliate marketing that you may like in case you don't want to do MLM:
No recruiting of anyone to make money
Offers freedom to promote any product you like
Not restricted to just one company and its products
Free to start
Hope you are happy with your experience at theworkathomebusiness.com. If you have any questions, concerns, or suggestions please let us know. Feel free to share this page or leave a comment.
Carol
theworkathomebusiness.com
P. S. Sign Up For My #1 Recommended Training Course And Learn How To Start Your Online Business For FREE.
"A year from now you may wish you had started today."
(Karen Lamb)