Working At Home Jobs That Are Legitimate cancel the skepticism. Truth is that they can be hard to find at times. Seeing that there are so many scammers, you have to put your inner detective to work. In case that inner feeling is telling you, something doesn't sound right, just don't sign up. Point is that the fraud is real.
The key focus of this post looks at some of the best Working At Home Jobs That Are Legitimate. Whether you want to find a full-time job or just to earn some extra cash, you can definitely find Working At Home Jobs That Are Legitimate. And you can find those that pay well too.
Related: Boost Your Working At Home Jobs With These Opportunities
Tips To Know If A Company Is Legitimate
Before you give out your personal information to start one of these jobs, check to see if the company includes the following:
Name of the company
Can respond to an email (or is it a no reply email address?)
Someone is available to take your call and answer your questions
Available benefits from the company
Clear statement about vacation or other time off
Company has an application form to fill out
Will offer invitation for interview
Ask for references
Has a Job description
Sign Up For Free And Start Your Own Online Business.
"Tomorrow is too late. Yesterday is over. Now is exactly the right moment to start." (anonymous)
Working At Home Jobs That Are Legitimate (These Pay Well)
1. Online Tutor
Do you have great mastery skills in a subject that you'd like to teach? Would you like to put your teaching skills to work? Being an online tutor is an ideal way to help students. At the same time, you can earn money from the comfort of your home.
No doubt, there are several opportunities available. So in the event that you are looking for an opportunity to work from home, you could try online tutoring. 
Checking on Google Trends shows that more and more people are searching for an opportunity to teach online.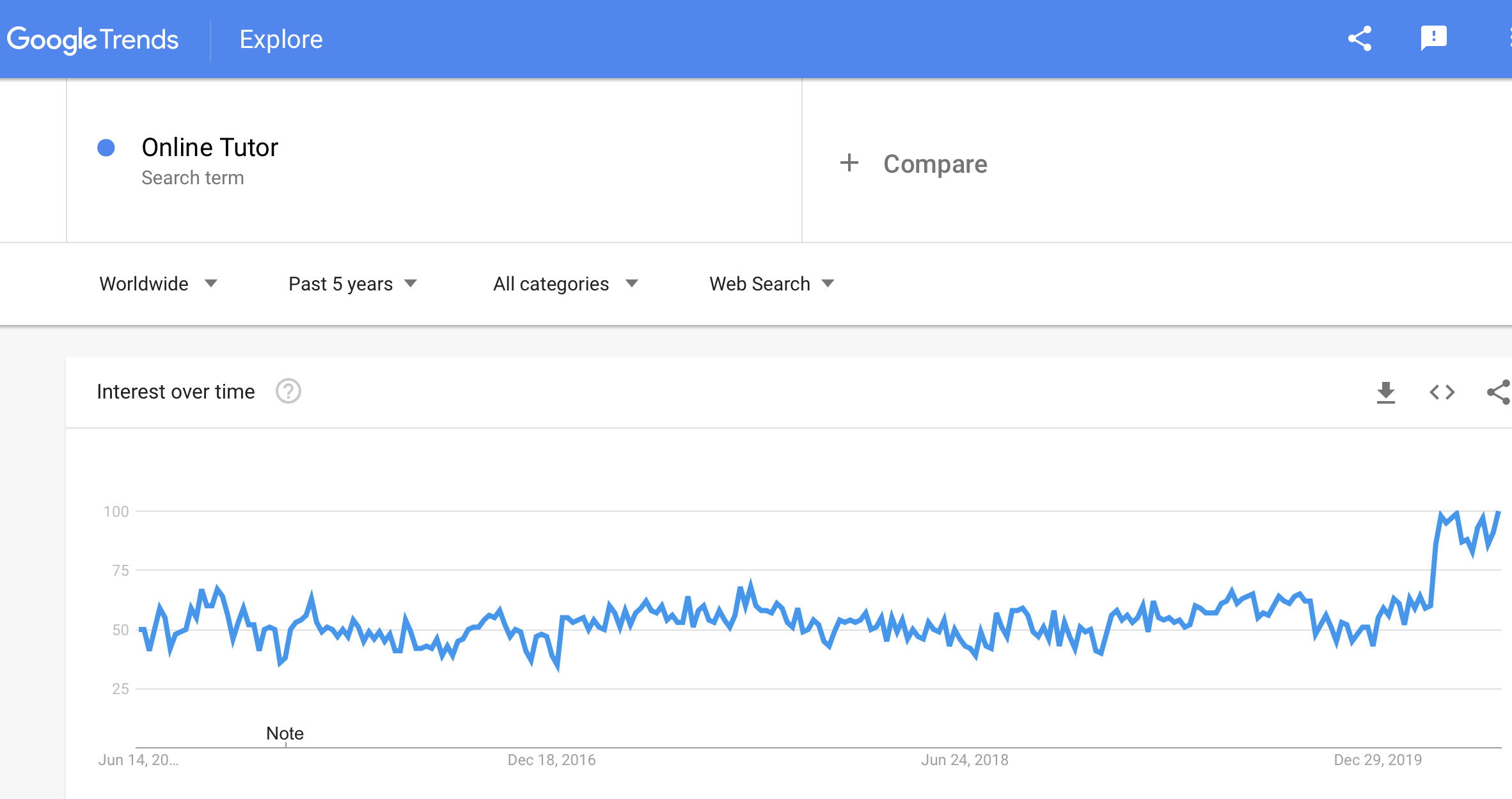 Becoming an online tutor allows you to help students learn through private lessons anywhere all over the world. On a flexible schedule you can meet with your students in the virtual classroom: Early or mid-morning, afternoon, evening, or night. Even on weekends. 
Related: What is VIPKID Teacher?
Teacher Requirements
Depending on the company, the requirement for teaching may differ. On one hand, some companies may require teacher certification. But others may just require experience working with kids. Actually, there are others that will accept any degree you have.
Notably, some companies that are seeking teachers to teach English online prefer native English speakers. Regardless of your fluency in English, these companies mainly target the United States and Canada. Clearly, that puts other English-speaking countries at a disadvantage. 
Companies Hiring Non-native English Speakers
Here are a few companies that you can actually check if you live outside the United States and Canada. Surprisingly, they hire non-native English speakers. Important to check the company to see if there are any changes in the rates that they pay.
Companies Hiring Non-native English Speakers
Here are a few companies that you can actually check if you live outside the United States and Canada. Surprisingly, they hire non-native English speakers. Important to check the company to see if there are any changes in the rates that they pay.
Companies Hiring Non-native English Speakers
Here are a few companies that you can actually check if you live outside the United States and Canada. Surprisingly, they hire non-native English speakers. Important to check the company to see if there are any changes in the rates that they pay.
Cambly ($10.17/hour)
English Ninjas ($10/hour)
iTalki (Set your own rate and iTalki takes 15%)
iTutorGroup (Ranges from $10 – 2.5/hour)
Bibo Global International, Inc ($2.40/hour or $1.20/25 minute)
SkyENG ($10-4/hour)
51Talk ($15-4/hour)
PalFish (set your own rate)
iQBar ($18/hour)
Preply English
Class Gap (set your own rate)
Englishgang.com
KeyEye
Acadsoc
Open English Junior
Zebra English
Tutoring For Different Subjects
Below are a few companies that offer the opportunity to teach various subjects from K-12.
revolutionprep.com
chegg.com
skooli.com
prepnow.com
Related: How to Money From Home
"There is no success without commitment and action." (Vantel Pearls)
2. Teachers' Resource Creator
No one denies that teachers can be very creative. Without a doubt, they are quite resourceful. Being a teacher, you most likely have some helpful resources to share with others. Joining the "Teachers Pay Teachers" community allows you to share those resources.
Together with millions of educators you can "share your work, insights, and inspiration" with others. Particularly, "Teachers Pay Teachers" is an online marketplace for teachers. On this platform, teachers can sell their original educational work. Either downloadable or digital format are the common ways to share.
Literally, you can sell resources for any subject:
Worksheets
Curriculum guides
Projects
Assessments
Activities
Math Centers
3. Transcriber
Presently, Google Trends is showing a consistent search for this job opportunity.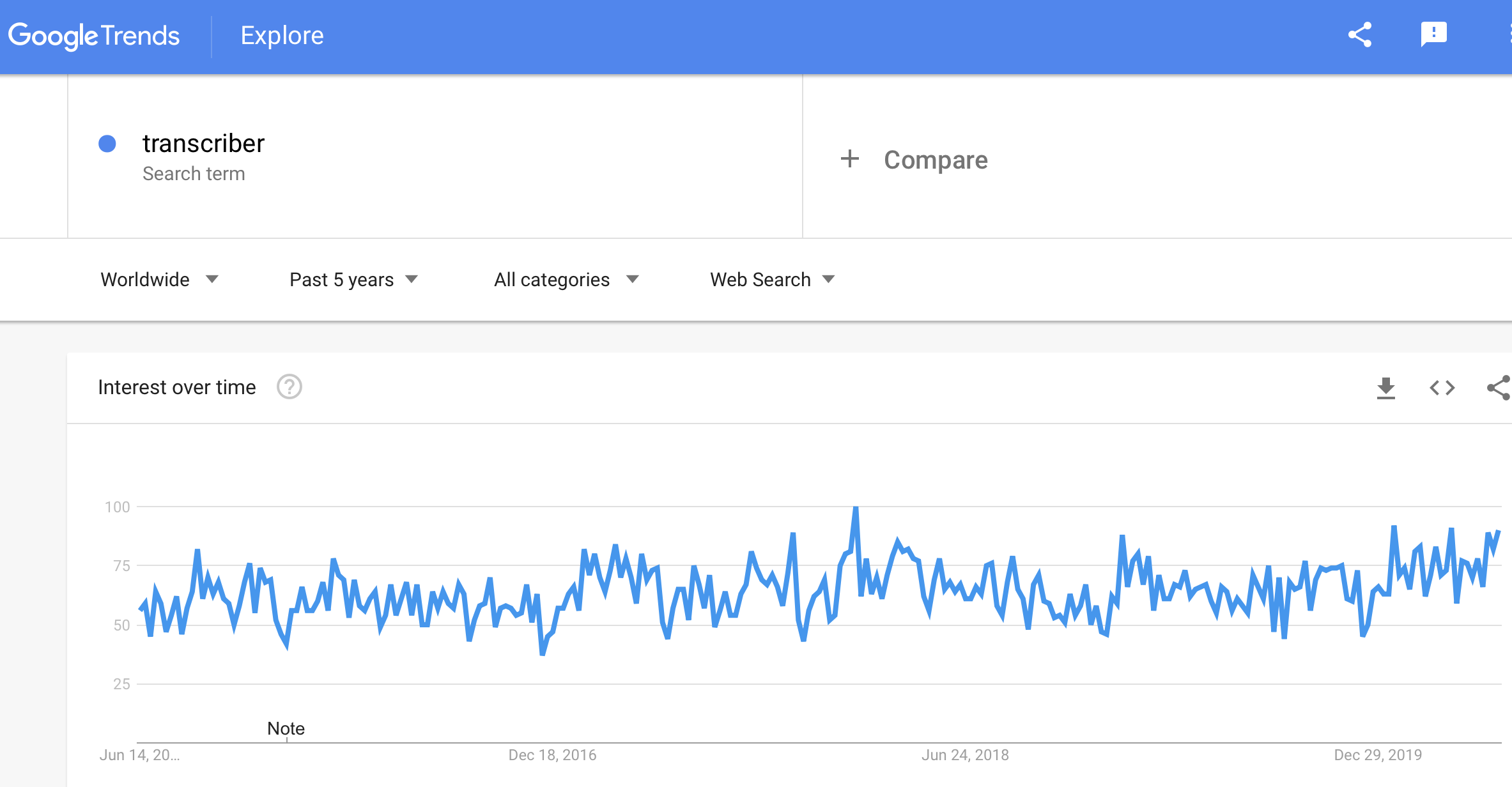 Provided that you have great listening skills, love to type and have the speed, you can consider transcribing. Other skills include good English grammar. For this reason, you need to be good at proofreading and editing a document. 
Primarily, this job entails listening to a recording. While you are listening you type exactly what you hear. Therefore, to start transcribing you will need a computer and a headphone. Also, reliable internet connection.
Matter of fact, some companies want to know that you have Microsoft Word on your computer. Or some other application to work with. As a newbie, the company may also require that you use their specific software. Usually, this is just a quick install and you may have to use Google Chrome for instance. TranscribeMe is one company that requires the use of Google Chrome.
Related: Earn Extra Money Home
Starting A Transcribing Career
Like any other job, you can get better at transcribing as you complete work assignments. Since some companies do not really offer an attractive pay scale for newbies, you may want to learn more to improve your hiring chances. An online platform like Udemy can help you build your work at home transcribing career.
Similarly, TranscribeAnywhere.com offers a free mini-course to learn transcription. Needless to say, this is a perfect way to help you decide if "transcription is a good fit for you." After you complete their training, they offer help to find transcription jobs.
Global Company Examples For Newbies
Rest assured that there is no undue pressure to complete tasks with this company. If you are a newbie and your typing speed is a little lacking, this is an ideal company to get your feet wet. Bear in mind though that the speed at which you type has a lot to do with the amount of money you can earn.
Similar to GoTranscript, this company has its own software. Instead of typing what you hear, you can just dictate.
"The secret of change is to focus all your energy not on fighting the old but on building the new." (Socrates, father of Western philosophy)
4. Animator
Bringing drawings to life can be so much fun. Animation no doubt can be quite interesting. Evidently, there has been a growing interest as you can see on Google Trends.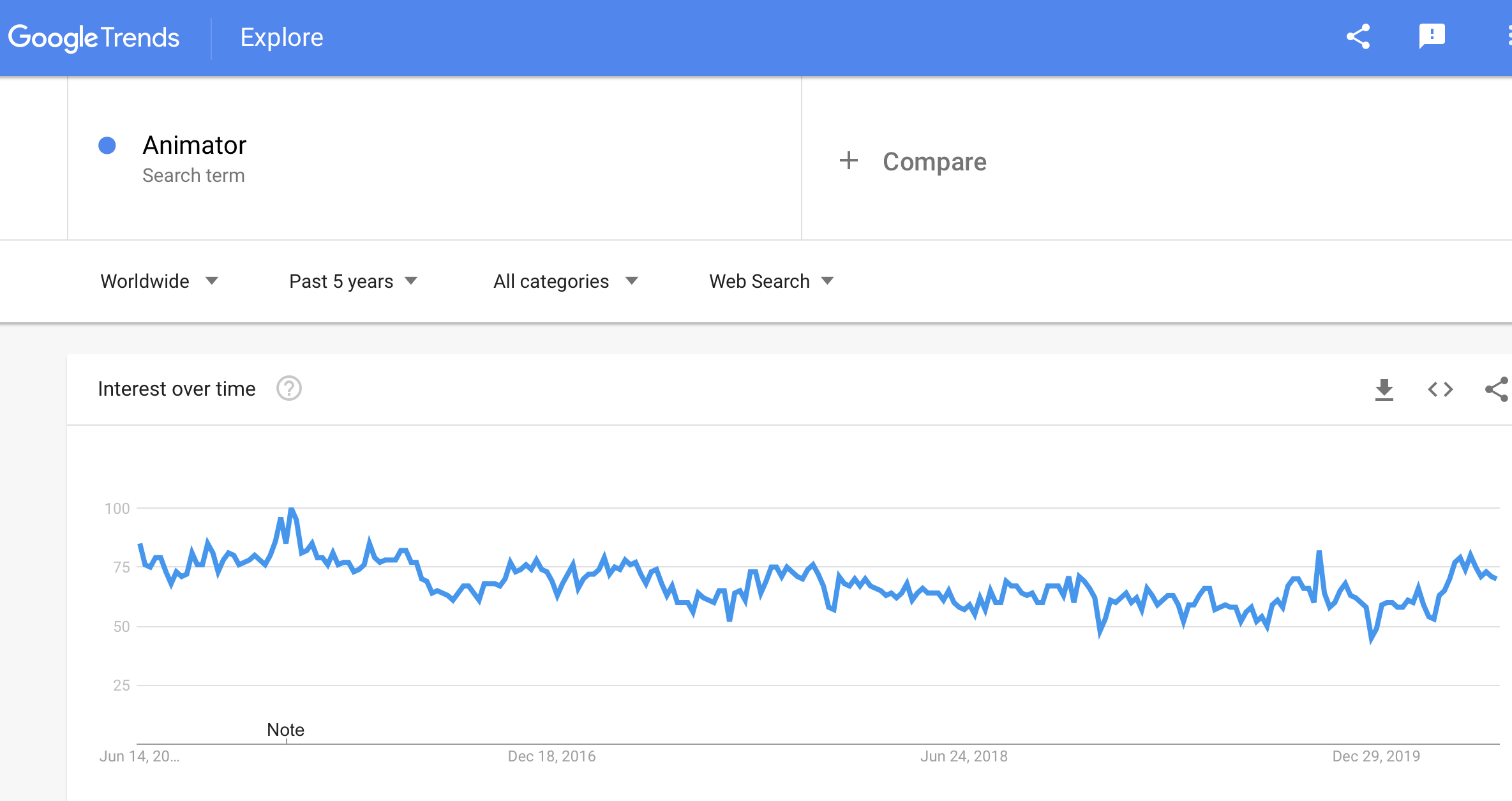 So if you like animation and are comfortable with the software, you can definitely think about being an animator. Using sites like Upwork, indeed.com, creativeHeads.net or Freelancer you can check for remote job opportunities.
5. Delivery Driver 
Ever think about getting into deliver services? Definitely, this is an area that you can consider. Seeing that there are so many companies, you can try it out. From working with Amazon Flex or Roadie, you can surely do it as a side hustle or make it a full-time job.
Both companies offer a flexible way to earn money on the side. Whether you want to deliver packages or groceries, you can do so locally or do the "long haul." Roadie app makes it easy for you to earn cash.
Sure there are other companies like Postmates for instance. Remember, after you submit your application, it may take a couple of days for approval. Albeit, the company may do a background check to make sure they are hiring the right person. So don't get upset if there is a delay to approve you.
6. Web Search Evaluator
Generally, a web search evaluator helps to keep search engines up to date. Literally, you want to ensure that web page searches are accurate. Every keyword search that people type in on the internet, you want them to find exactly what they are searching for.
Typically, your research skills on the internet should be great. Several companies offer job opportunities in this area. indeed.com is one of the top websites to check. But there are others: like LionBridge and Ask Wonder.
7. Content Creator
More and more people are seeking help to create content for their online business these days. Considering that creating a website business can take time, people often seek the help of content creators.
Can you create inspiring content that can keep visitors on a blog page? How about content for videos, for case studies, books, eBooks and magazines? Moreover, for social media.
Really, do you have great editing skills? Can you simplify a difficult topic? And make it more compelling so readers get the message? "Know how to apply SEO best practices to content?" Markedly, you can see the growth in search for a content creator.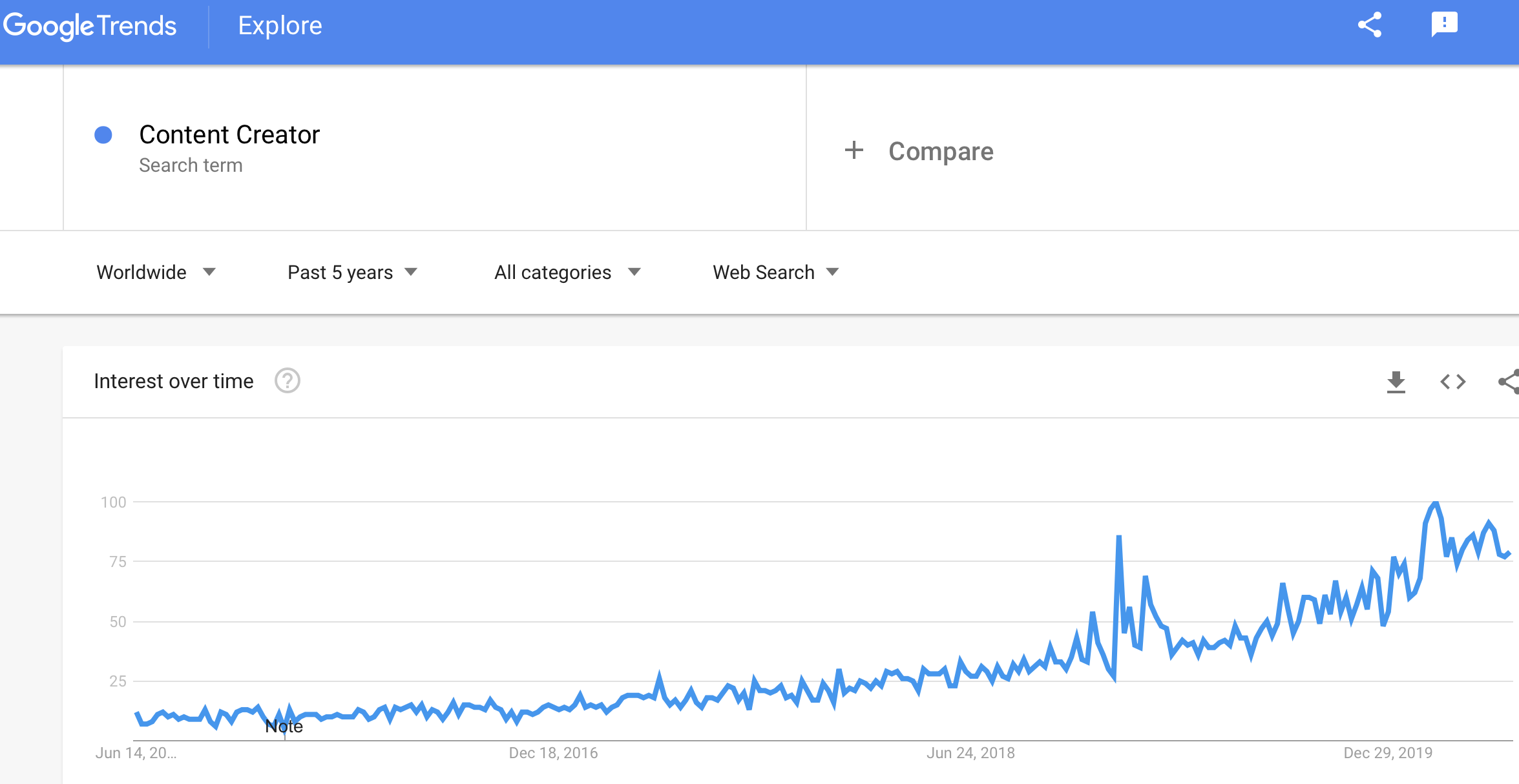 Related: Quick Way to Find Work From Home Opportunity
Finding Content Creator Jobs
Sometimes you can find several job postings on sites like Upwork and Problogger. Fact is that these platforms are great for freelancers. Nevertheless, there are other Freelance Writing Jobs on platforms like Animalz.
Take Aha Media for instance whose focus is on healthcare. Rather than just working as a part-time freelancer, this company offers full-time positions to the ideal person.
Ideally, you need to be available during regular business hours. Point in fact, your writing credentials should also show that you can use "compassionate language" suitable for a patient audience. 
8. Grocery Shopper
Want to give a helping hand as a grocery shopper? This allows you to choose and deliver items that customers want. Truly, you can earn up to $22 per hour for doing it.
Either part-time or fulltime work, you can set your own schedule and enjoy being a shopper for others. Delivering those groceries to clients certainly bring some happiness to them as well.
With Shipt or Instacart for instance, you can "deliver things people love, from the stores they trust. Shipt is a membership-based grocery marketplace, enabling delivery of fresh foods and household essentials." (source: shipt.com)
To work with this company, here are a few simple steps to follow:
Sign up for membership
Go through the interview process
Right after approval, you download the app
Customers use the app to make up their list
Start grocery shopping for clients soon after
"There is no success without commitment and action." (Vantel Pearls)
9. Digital Marketing Manager 
Is advertising one of your favorite thing to do? Probably, you can think about a digital marketing job. Digital marketing is undeniably on the upward trend. Evidence on Google Trends shows confirmation. What some companies have been doing is hiring remote digital marketing managers.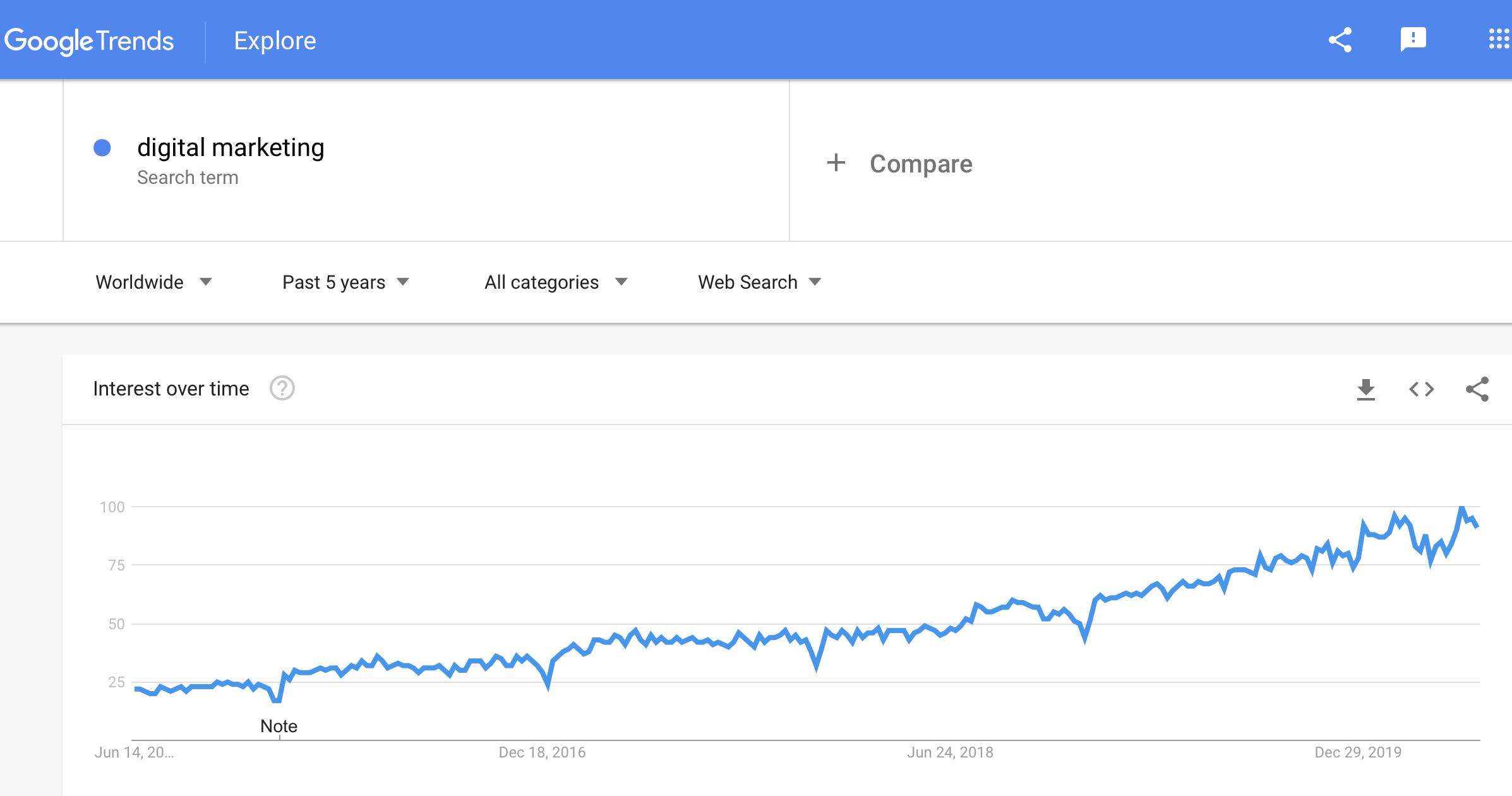 Reaching customers through various digital means is what this job requires. Hence, having a strong web presence is a key factor. Through the use of different mobile apps and social media platforms you should be able to reach out to many consumers. Don't forget that search engines and websites are great channels too.
Does this sound like your passion? Most times you can find jobs on AngelList where there are so many startup jobs. Best of all, you can speak to someone from the hiring company. By the way, AngelList does not allow third-party recruiters.
10. Internet Safety Evaluator
Chiefly, the job of an internet assessor involves preparing "feedback and analysis" on content from your "search results." Based on the keyword search terms, you'll provide relevant ratings. In essence, you will review and evaluate content including videos.
Specially for search engine purpose, you will analyze and prepare a feedback which goes to companies like: Google, Yahoo, MSN, Bing. Mainly, the objective is to help improve the quality of content on the internet. Key point is to help make the internet a safe and secure place for users.
Expressing your opinion about the quality and the content is also an important role. Content that may be of an offensive nature can be upsetting to some people for instance.
Hence, "protecting users from viewing unsuitable material" is an important factor. LionBridge and indeed.com are great sites to check for job openings. 
Concluding Thoughts
Overall, openings for Working At Home Jobs That Are Legitimate are hard to find on the internet sometimes. Despite the skepticism, many companies find it convenient for their employees to work at home. So more and more opportunities do come up.
Considering that working at home have benefits, more people want it to be a reality. That's why knowing the companies that are legitimate is so important. Both employees and employers do reap the benefits of saving time traveling back and forth from work. Needless to say this saves money and reduces stress.
Writer's Note: Sign Up For Free and Start Your Own Online Business From The Comfort Of Your Home.
"A year from now you may wish you had started today." (Karen Lamb)
Hope you are happy with your experience at theworkathomebusiness.com. If you have any questions, concerns or suggestions please let us know. Feel free to share this page or leave a comment.
Carol
theworkathomebusiness.com
P. S. Sign Up For My #1 Recommended Training Course And Learn How To Start Your Online Business For FREE.
"If you don't try, you forfeit the opportunity." (Frank Sonnenberg)
More For You 
Quick Way to Find Work From Home Opportunity
Ways to Start Online Business Home
Effective Way to Earn Cash From Home
Best Way to Start Online Business Free