Knowing these 6 Free Companies: How To Start An Online Business Boutique can quickly get your business off the ground with no money upfront. Rather than scouring the internet for a step-by-step guide on How To Start An Online Business Boutique, this post has 6 Free companies that you can check.
For sure, companies that offer a free Online Business Boutique opportunity can be hard to find. Regardless, choosing from the ones below may just let you realize your dream. Needless to say, joining one of these 6 free companies eliminates quite a bit of financial expenses.
Whether you want to focus on designer clothing like your favorite athleisure wear, or other stylish and trendy brands, the following companies are worth checking.
"Some people dream of success, while other people get up every morning and make it happen." (Wayne Huizenga)
Reading How to Create A Fashion Business can show you how your dream of success may come through.
Related: Free Work Home Business Ideas (To Start Right Now)
How To Start An Online Business Boutique
Instead of trying to start a traditional store, many people prefer to set up an online store. Considering the cost and time, it is so much easier anyway. Best of all, you don't even need the experience to start online.
"Don't worry about funding if you don't need it. Today it's cheaper to start a business than ever." (Noah Everett)
1. Teespring
First of all, Teespring offers a print-on-demand service and it is 100 % free to use. In general, you design your own merchandise and set your selling price. Plus, you keep 100% of the profit. Take, for instance, a T-shirt for $10. After you create your design, you can sell it for $25. Straight up, you keep the $15 profit.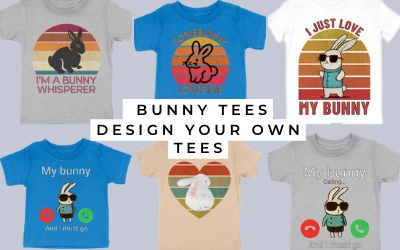 To point out, the "number of colors" in your design does not have an impact on the price. Neither "the number of items" that you sell. Matter of fact, there is no "real financial risk" when you use Teespring. Watch this short video on how you can start with Teespring.
Since there is no upfront cost, you obviously don't have any money to lose. Forthwith, it's safe to launch your online business with the company. Rest assured that you have access to a free storefront that you can promote on social media and via email.
Design Your Own Products
Whatever you want to design, popular products on Teespring include:
T-shirts
Tanks
Hoodies
Sweatshirts
Leggings
Totes
Throw pillows
One notable factor is that the company offers merchandise at wholesale prices. By making bulk orders for your club, school, church, organization, or company you can capitalize on the wholesale prices.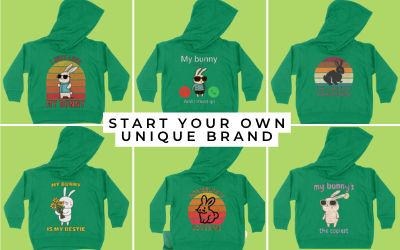 Teespring offers a free and easy way to bring your design ideas to life. "Design your shirt, set a price, add a goal, and start selling. Teespring handles the rest – production, shipping, and customer service – and you keep the profit!" (source: https://teespring.com/)
"Success seems to be connected with action. Successful people keep moving. They make mistakes, but they don't quit." (Conrad Hilton)
Related: Can You Make Money With Craft Direct Sales Companies
2. Stylevate
Are you into social media? Ideally, Stylevate offers an opportunity for you to share a trendy fashion and earn money. When you sign up to become a "Stylevator," you can earn money while having fun shopping and sharing.
How it Works
Simply, "share a selfie of items you bought from your Stylevate virtual store on social media (or items you didn't purchase) and friends can immediately shop from the link via text, email, and social and earn 20% on anything they directly buy from your virtual store."
Additionally, "you share the Stylevator opportunity with people you think would crush it because they inspire others with their style and you make 5% on anything they buy and sell."
Furthermore, you can share a direct link with family and friends if they like what you are wearing. Soon after they make a purchase, the company notifies them and ships the item directly to them. Then you earn commissions from the sales you make.
Related: Working At Home Jobs That Are Legitimate (These Pay Well)
3. Printful
Similar to Teespring, Printful also offers a "print-on-demand order fulfillment and warehousing service." Typically, the company creates your prints and ships your products where you want them to go.
Actually, you can build your custom brand with this company. Rest assured that the company ships your products with your "custom labels, pack-ins, and more."
By the way, Printful is quite easy to use. Simply, you don't need to have any design skills. Offering global fulfillment the company "fulfills orders in Europe and North America, and ships all over the world."
Is Printful Right For You?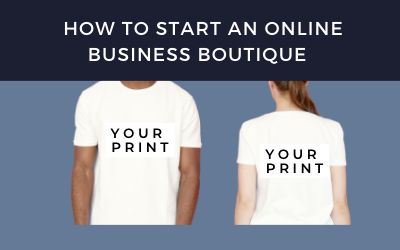 "Printful is an on-demand order fulfillment and warehousing service that fulfills and ships products including clothing, accessories, and home & living items for online businesses.
It's free to set up and doesn't come with monthly fees or minimum order requirements. We produce only what's ordered, making print-on-demand the more conscious choice over bulk manufacturing.
Connect your online store with Printful, and whenever someone buys an item, the order is automatically sent to us, and we fulfill and ship it to the customer." (source: (https://www.printful.com)
Not sure of your store concept? Because there are "no order minimums, expensive equipment, or unsold inventory," you can experiment with as many products as you would like. Though there are "no monthly or upfront fees, you'll need to pay for fulfillment and shipping once you receive an order."
"You will never know how much you can accomplish until you try. Never stop trying. Your miracle will come in undefined moments." (Lailah GiftyAkita)
Related: Products To Sell And Earn Money While Home
Connection With Amazon
Beyond your website, you can also sell your products on Amazon. Here is what the company has to say about that.
"Printful + Amazon integration. Our integration makes your life easier by automatically handling printing and fulfillment for your Amazon orders. And with our product push generator, you can add products to your storefront in a couple of clicks. It also lets you sell in different Amazon marketplaces and regions." (source: printful.com/blog)
Before you move forward with the integration, you'll need to sign up with Amazon. Depending on the account that you want, you may have to pay a monthly fee to Amazon. On the professional plan, there is a monthly cost of $39.99/month.
That is typical with this kind of integration. "Amazon requires you to have a Professional Seller Plan to use their API, which you'll need for this integration to work."
It is also important to note that there are other fees to pay depending on each product you sell. Based on the category that you sell your products in, your fees will depend on that. Plus, the retail price of your listing products. Expect up to a 15% cut.
4. SQN Sport
Everything you need to start with this company is available right now. Primarily, you can become an affiliate with this company. As an affiliate, you can earn up to 25 percent commission on your sales. Additionally, there is a 5% commission on referral sales.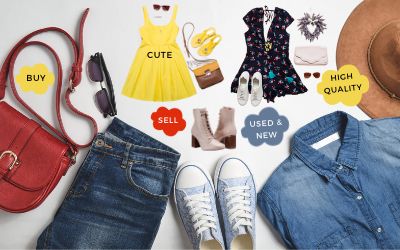 Furthermore, there is a "30-day cookie which allows you to get credit for any orders within 30 days of the original click placed by the customer." Moreover, you can receive their newsletters with special promotions every month. From their content and their codes, you can modify them to suit your own marketing strategies.
Focusing on activewear for women, you can promote and sell the company's merchandise on various social media platforms, your own website/blog, or other channels.
Related: Create a Website Business
"A year from now you may wish you had started today." (Karen Lamb)
Upward Trend
Clearly, you can see a big bump on Google Trends for active wear. Notably, SQN offers "100% American apparel manufacturing." Here is an opportunity for you to help sell products that are made in the United States.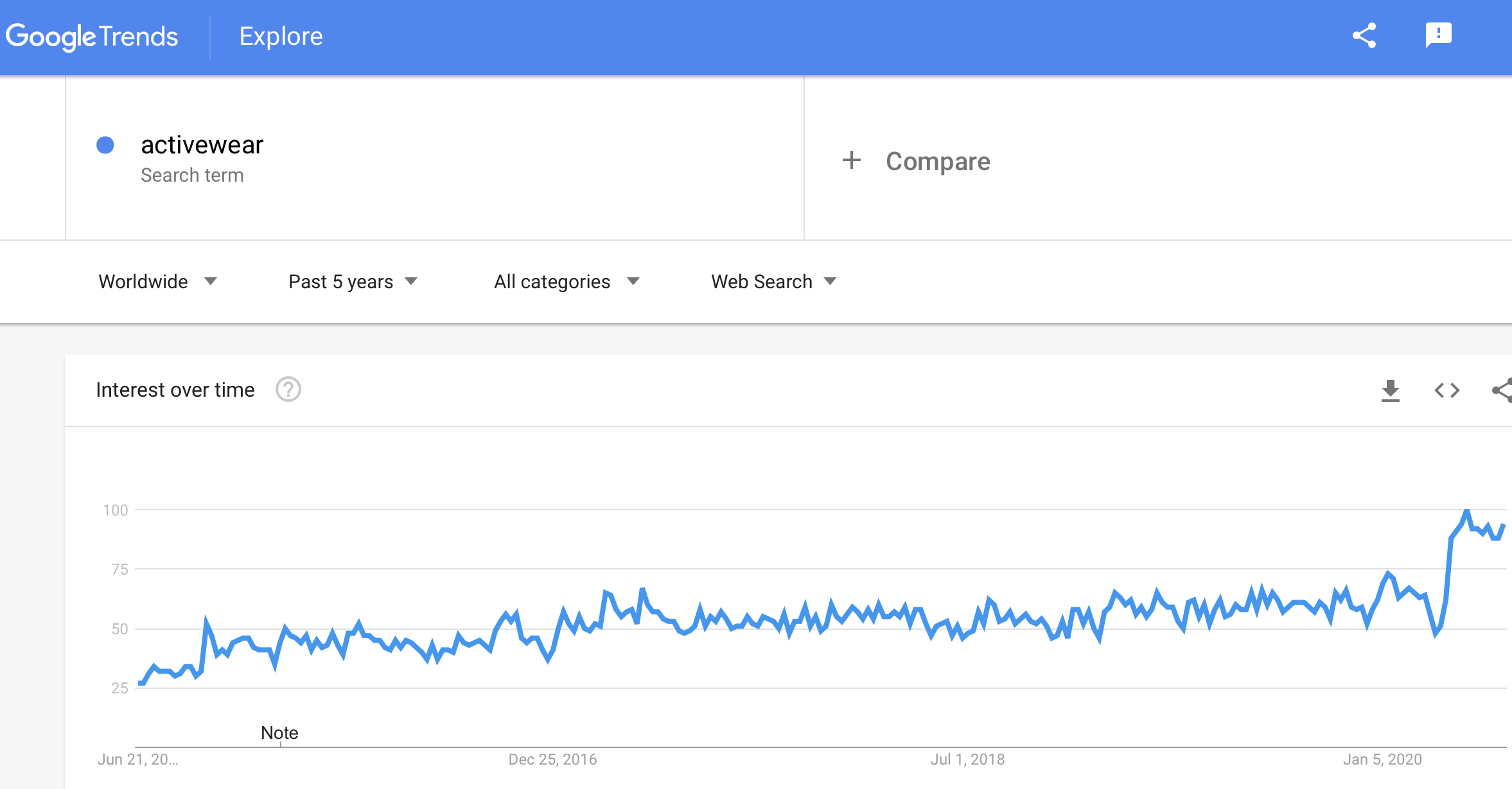 Important to realize that although this company offers a free-to-join opportunity, they do require your credit card information. Point in fact, they put a $400 hold on it. Specifically for the use of merchandise at pop-ups though. Once you return the merchandise, they remove the hold.
According to the SQN website, the company is actively seeking "passionate people to help promote" their products. Apart from the "generous rewards" you'll also have access to your own software. Essentially, this software "tracks every lead, sale, and commission payment due to you."
"The important thing is not being afraid to take a chance. Remember, the greatest failure is to not try. Once you find something you love to do, be the best at doing it." (Debbi Fields)
Related: Things You Need to Know About The Best Free Website Builder
5. J Elizabeth Boutique
Specializing in direct sales, you can start a boutique selling women, men, and kids' clothing with this company. For sure, you will be running your own online boutique, Mainly, your store will focus on T-shirts. However, there are a few home decor items like pillows. Besides drinkware, there are also some accessories.
Being super cute, the T-shirts come in varying colors and styles. Forthwith, they are quite easy to sell. "All you have to do is share your website! Your customers place their orders off your site and J. Elizabeth prints the shirt collects the money and ships your order for you and you collect commission twice a month!" (source: (jelizabethboutique.blogspot)
With this opportunity, consultants can earn up to 25 percent commissions on sales, plus additional commissions for building a team. Joining the company is free, but there is a monthly charge of $9.99 for the website.
Regardless of the monthly fee for your website, remember, it eliminates other costs such as:
Carrying inventory
Shipping cost
Meeting specific quotas on a weekly or monthly basis
One key point to keep in mind is that when you join this company, you are an independent stylist and not an employee. Usually, commissions go through PayPal on the 1st and 15th of each month.
"There is no success without commitment and action." (Vantel Pearls)
Related: 10 Free Direct Sales Companies (Can You Earn Money With These)
Seeing that this company is in the direct sales business, it is no doubt one of the best to start out with. Assuredly, there is no need to purchase a starter kit. Markedly, it is zero investment to start. Quite notably though is that you may need to give your credit card information. Just in case you incur any incidentals.
Mainly, the business focus is on footwear like flats, sandals, and boots. Nevertheless, there are other items such as designer handbags, sunglasses, and jewelry. Becoming a fashion ambassador means that you can earn up to 15% commission on your sales. Not to mention that there are other teamwork commissions.
To emphasize, there is no obligation for you to make purchases. Nonetheless, who can resist purchasing a pair of these sandals? Without a doubt, they are super cute.
An important point to remember though is that you will want to keep your status active. So selling at least one pair of shoes within a 3-month period is a small requirement.
Aside from the regular commission, you can also earn an additional 15% on sales from those you refer to join the business. Earnings can certainly add up.
"No such thing as spare time. No such thing as free time. No such thing as downtime. All you got is lifetime. Go." (Henry Rollins)
Related: 6 Top Direct Sales Companies Women Choose (Increase Your Profit)
Concluding Thoughts
Overall, you can see that knowing How To Start An Online Boutique For Free does not require a specific step-by-step guide. Albeit, remember to choose what you love to do. Whatever your business decision, make sure it is your passion. Definitely, this will make it easier for you.
Despite the free offer from these companies, there are many other companies that you can join in the fashion business. Only that they require some funds upfront. And some of them cost substantial amounts to start.
Writer's Note: Try My #1 Training Course Recommendation To Start An Online Boutique For Free.
Hope you are happy with your experience at theworkathomebusiness.com. If you have any questions, concerns, or suggestions please let us know. Feel free to share this page or leave a comment.
Carol
theworkathomebusiness.com
P. S. Sign Up For My #1 Recommended Training Course And Learn How To Start Your Online Business For FREE.
"If you don't try, you forfeit the opportunity." (Frank Sonnenberg)
More For You
How to do Product Reviews: Skills That You Can Learn
Learning How to Sell Online Without Inventory is Not Difficult
Working At Home Jobs That Are Legitimate