Surprisingly, I was asked this question recently. What is bookscouter.com? Obviously, the person who asked the question was very busy and had no time for research on the internet.
So what is bookscouter.com? Basically, it is a website that helps to generate vendors for you to sell your used books. Chiefly textbooks and other books especially for college students. Want to earn some extra cash? Continue reading this post to find out exactly What is bookscouter.com.  
Nobody denies that having too many books around the house adds to clutter. While Bookscouter can help to reduce the clutter of books, it's also helping others.  In other words, people can buy books at a cheaper price from different vendors. Right up front, it means saving money and earning money.
It's Finding a Good Book Vendor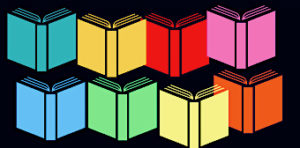 What is bookscouter.com? It is a website that shows you a list of vendors with the same books. But all have different prices.
Seeing that textbooks are quite pricey, students are always trying to sell those that they already use. Mainly the ones that they don't want to keep.
Most times the bookstores on college campuses never offer a good deal on these books. Seemingly, those who check the books don't even think about your initial cost. Instead, they just want to capitalize on buying back much cheaper than what it's worth. Sometimes so cheap that they may offer close to pennies. Albeit, it depends on the importance and popularity of the book though.
Sure enough, bookscouter.com comes in handy. Using this website with my daughter is evidence of that. After her first year in college, she not only wanted to sell most of her used books but to earn some cash. And that's when the reality of using this website got me smiling.
Helping her brought to light just how helpful this website is. By the way, everything is super easy. Following the entire process allows you to check for vendors, and compare price offers. Even packing the boxes and printing shipping labels.
RELATED: Earn Extra Money Home
What is bookscouter.com? It Shows a Buyers Market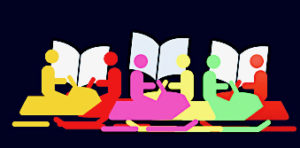 Quite noticeable is that the website makes it easy for you to find several vendors. Clearly, having many vendors can be an indication that there is a buyer's market for used books.  
People in higher education: students, lecturers, and all others enjoy using this website. With this website, you not only compare the prices that vendors offer but also the reviews. Needless to say, the star ratings and the shipping options are.
Suggests Vendors
Let me hasten to emphasize that bookscouter.com does not purchase the books from you. Rather, the site provides suggested vendors. These vendors are the ones who will purchase your books. Although there are several websites to sell used textbooks, bookscouter is certainly a quick and reliable source to use.
Without a doubt, you want the best price, and vendor prices vary. Therefore it is worthwhile to run a search and make comparisons. Simply, that's what bookscouter.com does for you.
In fact, this site transfers the ISBN of your books to over 30 websites and makes price comparison easy. At the click of your mouse, various offers from different vendors show up for your book. Of course, this is a quick process. Plus, you to choose the best place to sell your used textbooks.
RELATED: How to Sell From Home
Watch this short video for details.
How BookScouter Works
Firstly, you'll need to register with the company. Secondly, you'll need to find the ISBN of each book and type it in the search bar. Immediately, the website generates a list of vendors with an indication of whether they are currently buying.
Next, check the list of vendors and offers. Of course, take note of the reviews and ratings especially the preferred merchants. For sure this is an indication that people have a good experience with them and they are trustworthy.
Following that, select the top few vendors that you have an interest in. Certainly, you'll need to check their websites. Not to mention checking the prices that each vendor offers. Remember to compare them before making your decision.
Looking at the vendor's website can give an idea of the minimum amount of books they accept, Likewise, their shipping offer. Whether it's free or having to pay. In case you decide to use a vendor, you will be directed to print the prepaid shipping labels, pack your books and ship them.
Check Reviews and Ratings of Vendors
A key point to remember is to check the positive and negative reviews on different vendors. For details on how users view these vendors, you can look at the vendor page, so you can compare and select the right ones.  
Rest assured that BookScouter tests each vendor to make sure you have a good experience with them. Definitely, they look at how users rate them, how quickly they respond to users, the timely payment to users, and of course shipping.
RELATED: Earn From Home in
How are you Paid?
For payment some vendors use PayPal and others use checks. Before payment is made, the company accepts and checks your shipment. Once they are satisfied with the condition of the books, you receive a payment within a three-day period via PayPal. Payment by check however will take about 3 – 7 days. Each vendor pays according to their scheduled time.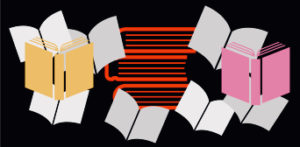 Even though the books may be used, shipping them in good condition is the ideal thing to do. Books that are almost new will definitely earn more money.
Notably, vendors may reject books that are in poor condition. Take, for instance, a book that has water damage. Or missing pages and too much highlighting.
The BookScouter App
Creating an app for Android and iOS devices makes the process so much easier. Like just scanning the bar code for each book and getting the ISBN. As a matter of fact, some people who want to resell books enjoy using the App to shop for books.
Purchasing cheap books and then reselling them on bookscouter.com can be quite profitable. Realistically, reselling books offer a great way to earn extra bucks from home. Notably, there are many people who still prefer to turn the pages of a book. So it's not a bad idea to cash in on the opportunity.
RELATED: The Work-at-Home Business
Two Caveats
One notable point to keep in mind is that Bookscouter does not make provision for collectibles or antique books. Normally, the ISBN for such books is never available. Because that's missing, it is difficult to ascertain a price.
Another set of books that usually have missing ISBN is older books. Primarily, the ones that were published before 1970. Since the missing ISBN can be a problem, vendors don't readily purchase those books.
Concluding Thoughts
Once you discover What is bookscouter.com, you'll realize that the website makes it easier for people to sell new or used books. Providing such a service also makes it easier for you to earn extra cash.
Overall, this company helps to take the hassle out of your research when you want to find the best places to resell used books.
Take a look at the training platform by checking out this video.
Hope you are happy with your experience at theworkathomebusiness.com. If you have any questions, concerns, or suggestions please let us know. Feel free to share this page or leave a comment.
Carol
SaveSave
SaveSave
SaveSave
SaveSave
SaveSave