Don't Start Direct Sales Company Before Reading These Tips. Of course, these can help prevent unnecessary mistakes. Truly, when I started, I wished I had some literature with: "Don't Start Direct Sales Company Before Reading These Tips." No doubt, I could avoid many mistakes.
Key focus of this post is to share some tips about Direct Sales. All of these are based on my experience. Hence, the title Don't Start Direct Sales Company Before Reading These Tips.
Direct Sales Offer Everything at Your Finger Tips
These days, Direct Sales, has just about everything at your finger tips to start your business immediately. For instance, a website with the products, shipping and handling, payment and customer service are all taken care of. To emphasize, all the tools you need are in place. Surely, this sounds enticing, and you can get going in no time. I was enticed with all the goodness, but had little success.
In reality, your business package depends on your budget. By the same token, you don't have to stick to any particular package, but just make sure you select what you are comfortable to work with and that it is best for you.
Bear in mind, that like any other business, you need to work hard at it for success. At the same time, up to date training with the latest sales methods can certainly help to get things going for you. Equally important is that you liaise with your advisers for the best sales strategies.
RELATED: 12 Best Direct Sales Companies
Don't Start Direct Sales Company Before Reading These Tips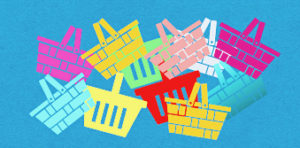 First of all, remember that the category you choose needs to be a high demand area. As a matter of fact, it is best if you choose one that you are comfortable with and will use the product every day. Given the many categories, look for one that fits consumers daily need. Whether you make a choice from health, home, food, pet supplies or beauty, the product should be commonly used.
Tips to Select the Right Product
Most people can use the product with little or no age restriction. In other words just about everyone in the family can use the product.
Products must have a high demand. To clarify here, consumers must have a need for the product. Key point is that people will always need to use the product. To emphasize, it is an essential for daily living.
Equally important is that the product can be reordered. To point out here, consumers can buy this product over and over again to use it.
All things considered, the direct sales company offers an attractive commission along with other incentives.
RELATED: Discover How to Sell Online Free
Do Your Research
Choose some companies that appeal to your niche and do a thorough check on each website. Make a note of the commissions, start up costs, training and incentives.
Following that, you can also dig deeper into each company and check the Better Business Bureau to see if there are any complaints. In addition, check

consumer watchdog

, and the Federal Trade Commission. Point is, you want to make sure that the companies are reputable ones.
RELATED: Understanding How to Sell Crafts Online
Check Out Demonstrations and Link up With Social Media
Pursuing this further, you can attend a party near you or check to see if they have a virtual demonstration available.
Another key point is that you can turn to social media to link up with other sales representatives or consultants. They are the ideal people to give further insight about the company.
Then again, you can also check online to see if there are any reviews about the company, both positive and negative.
RELATED: Facts Everyone Should Know About Discovery Toys
Learn About the Company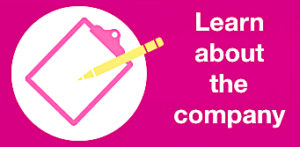 By all means, try to familiarize yourself with basically all the information about the company. Read extensively about the company's operation: For instance, when and how it started, how many consultants are with them, the financial success of the company and the number of active sales representatives.
Furthermore, you can also discover more about all the products they sell. In like manner, you can try to attend the training sessions, collect and read their brochures. Remember you want to learn as much as possible about the company that you will represent.
RELATED: How to Sell From Home
Get Clarification
In case you need to find out more about a particular concern, you should try to get clarification. For example, how much is your pay connected to the recruitment of new sales representatives, in comparison to selling products.
Additionally, get details about their privacy and return policies, and of course the start up cost. Usually, the starter kit has samples of the product, training information and also about the company. In case you are pressured to make other purchases, with the kit, get answers as to how it can help you to be more successful.
Notably, you need to clarify the stipulations that are attached to your orders. For instance, returning products if you decide to discontinue with them. For this reason, you can strike a deal with the company for at least an 85% – 90% money back guarantee on products that are not sold. Albeit, unused kits and company materials should also be included.
RELATED: Mesmerizing Examples of Discovery Toys
Final Thoughts
Given these points, things will run smoother when you start your direct sales business. Unlike me when I first tried to sell with a Direct Sales Company, I only wanted the opportunity to start a business. I gave no thought about which product, or how to select it, moreover doing a research.
I hope these tips gave you some ideas as to how to proceed with your Direct Sales Business.
Hope you are happy with your experience at theworkathomebusiness.com. If you have any questions, concerns or suggestions please let us know. Feel free to share this page or leave a comment.
Carol
Read More
SaveSave
SaveSave
SaveSave
SaveSave
SaveSave
SaveSave